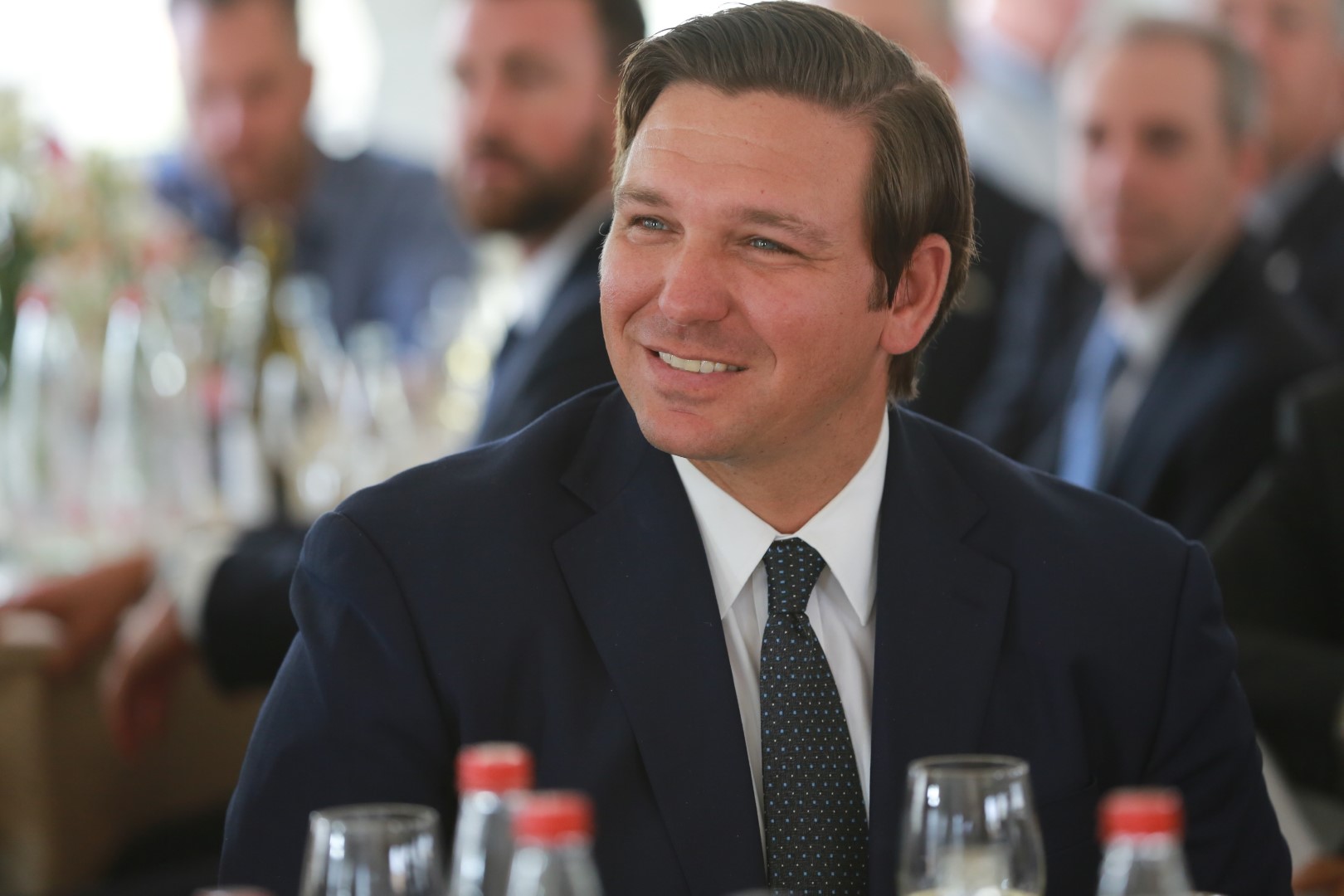 A 12-hour flight ahead of meetings through Thursday.
A government and trade delegation from Florida landed in Tel Aviv Sunday evening, setting the stage for meetings going through Thursday.
Gov. Ron DeSantis and Enterprise Florida head Jamal Sowell kicked off the engagement with a reception at the Hilton.
"We have a lot of things on tap … from economic development and science and research to tourism," DeSantis said.
DeSantis noted that the trip wouldn't just be business, encouraging people to "see some of the history here."
"Thousands and thousands of years of history, many things you read about as kids," the Governor added.
DeSantis later took questions from the media, while emphasizing the state's special relationship with Israel.
He noted that Tel Aviv is "like the New York City of Israel," and that Israel is a hotbed of innovation.
"This is the place to go," DeSantis said. "This is a vibrant democracy."
The Governor also weighed in on foreign policy, noting with approval that the Saudis and the United Arab Emirates are forging better relationships with Israel.
"Israel was an issue in the campaign," DeSantis said, but he was pro-Israel before, and noted that his pressure on Airbnb led the company to realize it had "made a mistake" regarding the country taking down individual listings in the West Bank.
DeSantis also said that Palestinians need to stop teaching their children to "hate Jews, hate Israel," and was pessimistic that President Donald Trump can strike a peace deal that eluded his predecessors.
The Governor also noted that South America and Asia could be future places for these economic development trips.
This trip will be densely scheduled. It includes meetings with Israeli officials, and over 15 strategic partnerships and memoranda of understanding — and that's just the beginning.
Representatives of several Florida colleges and universities are also on the trip.
As well, DeSantis will keynote the 2019 Israel-America Business Summit on Tuesday morning, part of a concerted push that includes meetings with Israeli businesses, and at least six business and economic networking receptions.
Additionally, the ceremonial meeting of the Florida Governor and Cabinet at the U.S. Embassy in Jerusalem will be the setting for the signing of legislation banning anti-Semitism in Florida schools.
And several cultural visits are also in the mix. The itinerary begins May 26 in Tel Aviv, with a meet and greet with the Florida Delegation.
Tel Aviv is the stage for May 27's happenings, which include business meetings with Israeli officials and signings of memoranda of understanding. Monday's schedule ends with a Tourism Networking Reception hosted by VISIT FLORIDA.
May 28 offers more action in Tel Aviv.
The morning will see an award ceremony with the Israeli Innovation Authority, followed by a networking lunch with business leaders and a roundtable discussion of issues impacting Florida.
May 29 sees some happenings in both Tel Aviv and Jerusalem.
The Governor will keynote the 2019 Israel-America Business Summit in the morning.
The afternoon will feature a meeting of the Florida Cabinet at the American Embassy in Jerusalem and the anti-Semitism bill signing.
However, that special moment will be documented by hand by much of the embedded press as laptops and cellphones have been banned for security reasons.
On May 30, the delegation will tour the Old City of Jerusalem; then, a meeting slated with Israeli Prime Minister Benjamin Netanyahu.
A final dinner will occur that evening, and the Florida Delegation returns Friday, May 31.