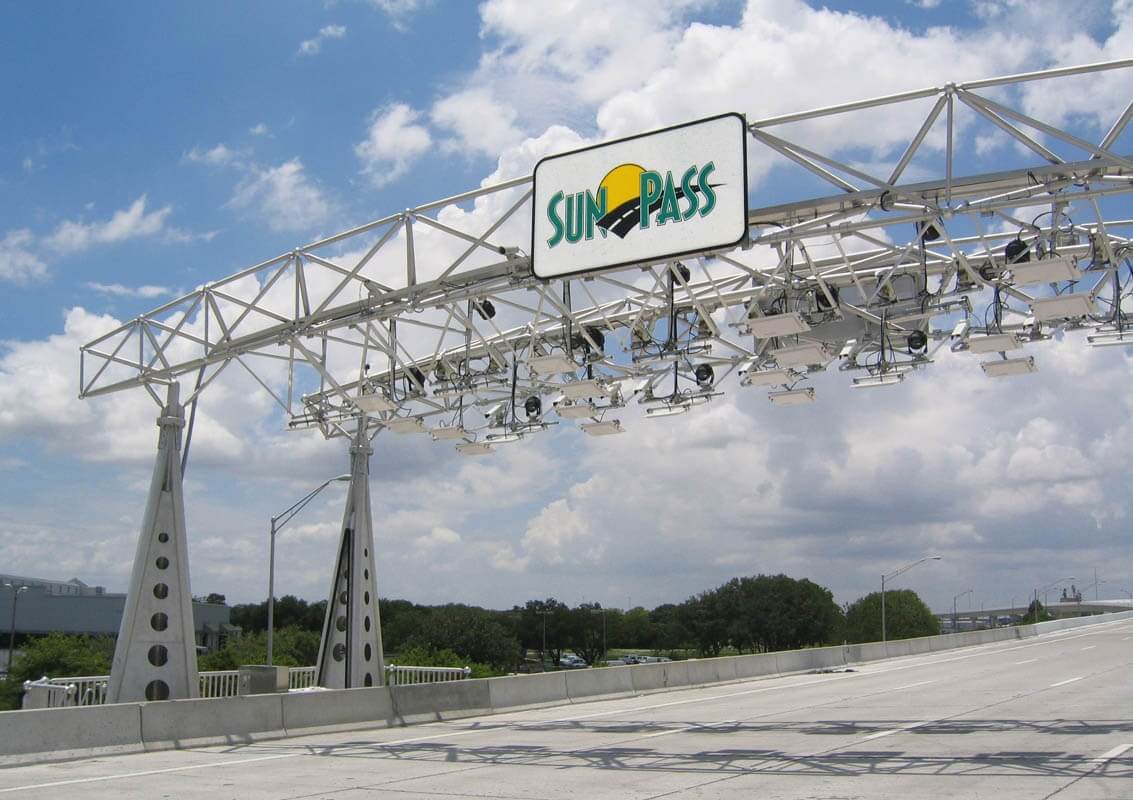 You'd think the six-day upgrade would have been finished by Day 362?
One year into the SunPass saga, Floridians are still feeling the pain from the massive failures by the Florida Department of Transportation and its contractors to properly upgrade the system. But if you were hoping guilty parties would be held accountable … there's still a long way for Gov. Ron DeSantis and FDOT to go.
While DeSantis and new FDOT Secretary Kevin Thibault have taken some steps to hold the primary contractor, Conduent, responsible, including $4.2 million in new fines on the $343 million contract, the state hasn't yet produced any findings from an investigation into the problems launched more than nine months ago.
A spokesperson for DeSantis has not been able to provide an update in recent weeks on the investigation, run out of his office by the state's inspector general.
Meanwhile, drivers' SunPass accounts are still screwed up, and customer service representatives are failing to quickly correct problems. So when it comes to the pain inflicted by the massive technology failures, Florida's drivers have still felt more than any of the negligent — and responsible — parties.
The state could do more if it wanted:
Conduent
The lead contractor on the deal, which FDOT allowed to grow from an initial $287 million to $343 million, faced virtually no discipline under Gov. Rick Scott's watch and only a $4.2 million fine so far by the DeSantis administration.
The fines aren't insignificant, and Conduent hasn't collected a check on the SunPass consolidation project since last summer.
However, the politically connected Conduent is still getting paid on other FDOT deals, and it has avoided the most significant possible financial penalties, given the massive problems created by cutting corners and failing to do proper testing.
For instance, Florida doesn't appear to be flexing its muscle on a contract clause that would have forced Conduent to pay for drivers' tolls not properly billed within 120 days. That would have shifted the burden of tens of millions of dollars in backlogged tolls from Florida drivers to the negligent company.
The campaigns of both Scott and DeSantis are closely tied to Conduent's top lobbyist, as well as the company's founder, Darwin Deason. Both Scott and DeSantis pledged to hold all parties accountable during their times as governor.
FDOT has indicated the billing problems are now under control, but customers' complaints about service representatives not fixing their problems continue to saturate social media. According to FDOT, customer satisfaction survey scores on Conduent's phone lines have dropped to their lowest point since last fall.
Paul Wai
The CEO of the Florida Turnpike Enterprise, a part of FDOT, has remained in his job more than a year after he gave the go-ahead on the SunPass system upgrade, despite years of problems leading up to that point.
Wai's failure to insist on sufficient testing proved to be a fatal mistake for the SunPass system, which was unable to properly process drivers' tolls for months. It also created a massive backlog of customer service problems that still linger a year later.
Wai and FDOT pinned blame on the agency's director of tolling, Buzz Holland, who was dismissed earlier this year. But Holland was then allowed to immediately accept a job for a top FDOT contractor.
Atkins
FDOT wasn't alone in overseeing the SunPass system upgrade; engineering firm Atkins was paid millions of dollars to supervise the project as general consultant.
Some Atkins employees were even given FDOT email addresses during the project, and gave the final signoffs on the "Go Live." Yet FDOT says there has been zero action taken against Atkins for its failures on the upgrade, and the company continues to collect on its contracts.
Atkins has inked nearly a billion dollars in deals with the state over the years; it also donated $25,000 to Scott's political committee, Let's Get to Work, ahead of his 2014 re-election campaign. Scott appointed several Atkins executives to state boards, including the university system's Board of Governors, the Public Service Commission, and Environmental Regulation Commission.
Atkins has previously declined to comment on the SunPass saga, referring all questions to FDOT.
HNTB
The other engineering firm hired by FDOT to oversee the lucrative SunPass system upgrade was HNTB, tasked with oversight on the procurement process. It's a process that was controversial, likely flawed, and costly, as the state had to spend millions of extra dollars to settle protests.
Conduent's final contract was also criticized by Florida's Bureau of Auditing for lacking appropriate accountability measures and financial consequences if the company failed to perform in accordance with its contract, which it ultimately did.
However, the state says it has not taken any action against HNTB; the firm continues to get paid on FDOT contracts, which have netted the firm hundreds of millions of dollars over the years.
HNTB was a loyal donor to both Scott and top legislators; it donated more than $40,000 to Scott's state political committee, $5,000 to his federal Senate campaign, and more than $150,000 to other Republican-controlled committees since 2013, the same year HNTB began a $63.9 million contract with FDOT for "Consultant Services For Production And Toll Operations."
HNTB also pays Ballard to lobby Tallahassee executives and legislators; FDOT has said it keeps no record of which lobbyists visit its offices.
A spokesperson for HNTB has directed all questions on the SunPass saga to FDOT.
Governor-turned-Sen. Rick Scott
With Tallahassee in his rearview mirror, Rick Scott may never have to deal with Florida toll roads and the SunPass saga again. However, money tied to Conduent, HNTB, and Atkins helped Scott win a seat in the U.S. Senate.
The investigation Scott launched — almost begrudgingly — last August has yet to produce any findings.
And it appears Scott's office — or advisers extremely close to the Governor — were involved in the controversial $3.6 million payout to a losing bidder on the SunPass procurement, all in an effort to secure the agreement with Conduent.
None of those actions may seem unusual to Tallahassee insiders, but when a government project collapses the way the SunPass system upgrade did, questionable decisions — and lack of accountability — are exposed for all to see.