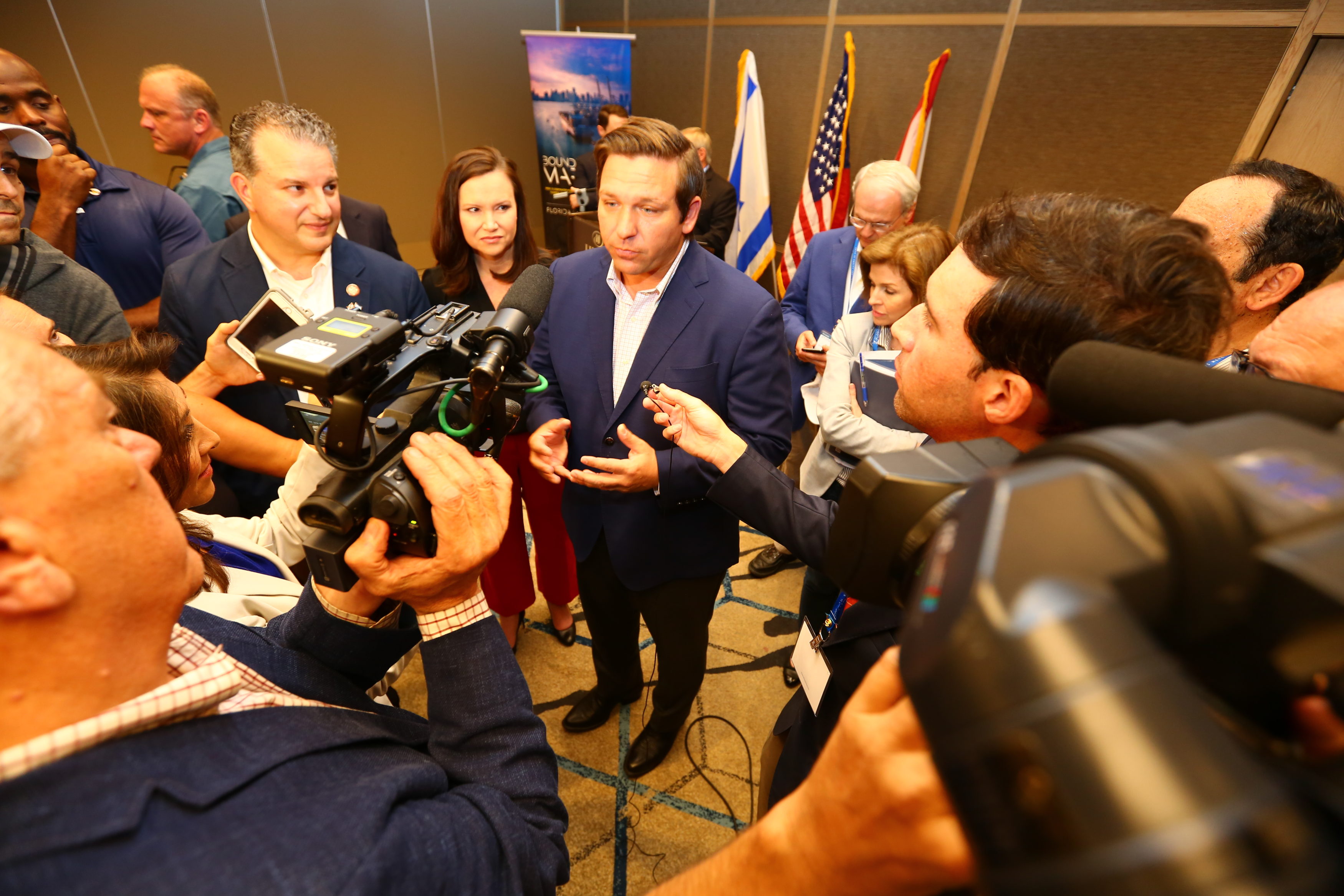 Ceremonial or no, the meeting is on.
A flare-up in tensions between Israel and Syria will not deter the Florida Cabinet from its quasi-ceremonial meeting Wednesday in Jerusalem.
Gov. Ron DeSantis, as of Tuesday afternoon (Israel time), has not commented on those airstrikes from Israel to Syria.
The Israeli military acknowledged that it bombed a Syrian anti-aircraft battery on Monday night that it said had fired at one of its fighter jets earlier in the day.
The meeting, expected to last 90 minutes, according to the Governor's spokesperson, will be a pen and pad event for most reporters. A resolution honoring the Florida-Israel relationship leads the agenda.
Presentations on victims of terror, water quality, and emergency management are also included. Additionally, DeSantis is expected to sign a bill opposing anti-Semitism.
The Florida Channel will stream the meeting, and despite complaints that an overseas meeting with pen and pad coverage contravenes government in the Sunshine Law, the Governor and Attorney General Ashley Moody defended the move Sunday evening in Tel Aviv.
"I'm excited about doing it," the Governor said. "For me to have been here two years ago banging the drum to move the embassy, and everyone told me it's not going to happen. The next year the embassy will open. And the next year, I never thought I'd be here with the Florida Cabinet."
"It will be public. You guys will be invited. It will be no different than if it was in Tallahassee," DeSantis added.
Moody backed the Governor, noting that her "office has been diligent" about reviewing the Sunshine Law, and that "one of [her] experts will be on the ground to make sure that takes place."
"For the most part," Moody said, "the meeting is mostly ceremonial." The Cabinet meeting includes a resolution affirming ties between Israel and Florida.
DeSantis also will be signing legislation opposing anti-Semitism in Florida public schools, he said. HB 741 aims to prohibit anti-Semitic speech and behavior in Florida's public schools, colleges, and universities. It was approved 114-0 in the Florida House and 40-0 in the Florida Senate,
Meanwhile, it's uncertain whether or when DeSantis will meet with Prime Minister Benjamin Netanyahu. That was expected to be a highlight of the trip, which has seen the Governor bolster his pro-Israel bona fides.
Netanyahu is struggling to assemble a governing coalition, and a new election could happen if he fails.