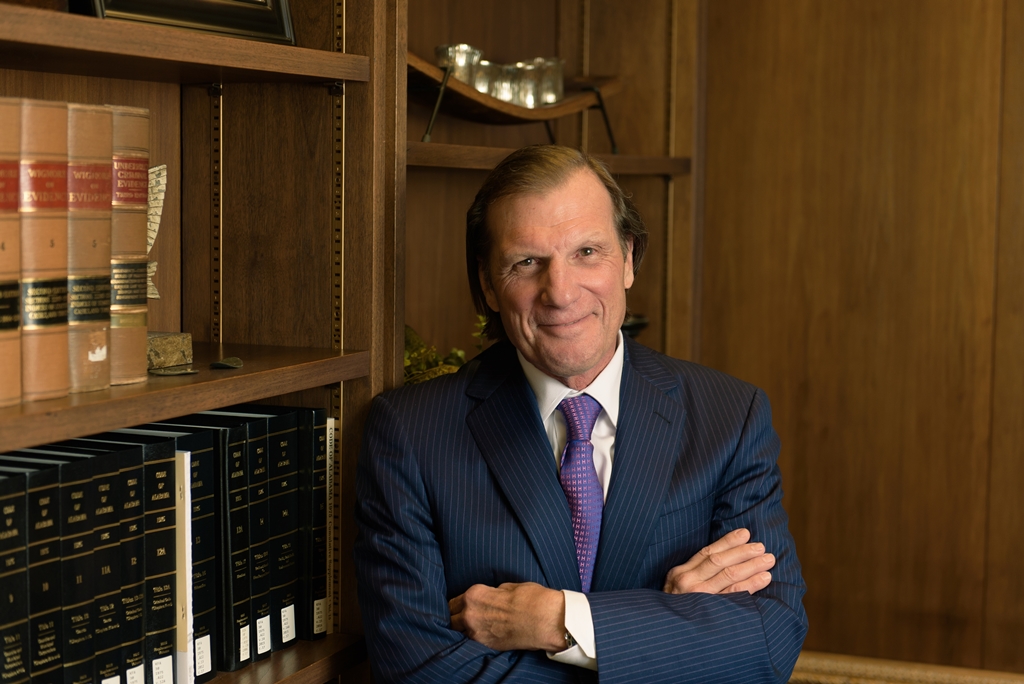 Florida businessman has donated more to UA than anyone in history.
The largest individual donor to the University of Alabama wants prospective students boycotting the school.
Florida businessman Hugh Culverhouse Jr. wants businesses and individuals boycotting state institutions over a new law banning nearly all abortions.
The move comes less than a year after Culverhouse donated $26.5 million to UA's law school. The university welcomed the gift by renaming the school the Hugh F. Culverhouse Jr. School of Law.
But that came before the Alabama Legislature passed a statute Culverhouse considers blatantly illegal.
"I cannot stand by silently and allow my name to be associated with a state educational system that teaches students law that clearly conflicts with the United States Constitution and Federal law, and which promotes blatant discrimination," Culverhouse said.
"The discrimination against women embodied by the law could easily be extended to other Federal statutes and the U.S. Constitution decisions, which is a dangerous situation not only in Alabama but in other states contemplating similar unconstitutional laws."
Notably, Florida lawmakers this year introduced potential restrictions on abortion that ultimately did not pass.
State Sen. Dennis Baxley, an Ocala Republican, and state Rep. Mike Hill, a Pensacola Republican, filed a heartbeat bill outlawing abortions six weeks into a pregnancy.
State Sen. Joe Gruters, a Sarasota Republican, and state Reps. Tommy Gregory, a Sarasota Republican, and Erin Grall, a Vero Beach Republican, filed pain capable bills. Those would have restricted abortions around 20 weeks.
Culverhouse, a significant political donor to candidates in Southwest and South Florida, wants the boycott to continue until Alabama's abortion law gets repealed. Gov. Kay Ivey already signed the law, which takes effect in 2020.
"Hugh feels that students, especially women students, should think twice about enrolling in the University of Alabama until the Alabama Legislature and its Governor come to their senses or the statute is declared unconstitutional," said Lawrence Kellogg, Culverhouse's attorney.
"Sixty-six percent of the students at Alabama pay out-of-state tuition. A boycott by them could certainly be effective. Hugh also strongly believes that out-of-state and international businesses should not be doing business in a state that discriminates against women."
As his boycott continues, Culverhouse will turn his donating power to support the ACLU to help fund a successful legal challenge of the law.
The Miami lawyer suggested there's an easy case to make beyond simply citing the precedent of Roe v. Wade.
"Why does Alabama focus on women, and not men?" he said. "Why are doctors who perform abortions subject to criminal penalties, while doctors who conduct vasectomies are not? How about doctors who perform hysterectomies; is that the next medical procedure to be criminalized?
"What about contraception? Will the Griswold v. Connecticut (1965) decision declaring contraception bans to be unconstitutional become the next decision to be ignored?"
Culverhouse and his wife, Eliza, have given tremendously to the school. That includes a $6.5-million endowment to the business school, $2.5-million donation to the women's golf team and $500,000 to the university ballet.
Culverhouse's parents, Hugh Sr. and Joy, both attended UA on sports scholarships and later became major donors. Hugh Sr. later became a longtime owner of the Tampa Bay Buccaneers. The UA school of business still bears his name.
"My father was an officer of Planned Parenthood in Jacksonville, Florida, during the 1950s," Culverhouse said. "This is a civil rights issue that has been important to my family for many years."