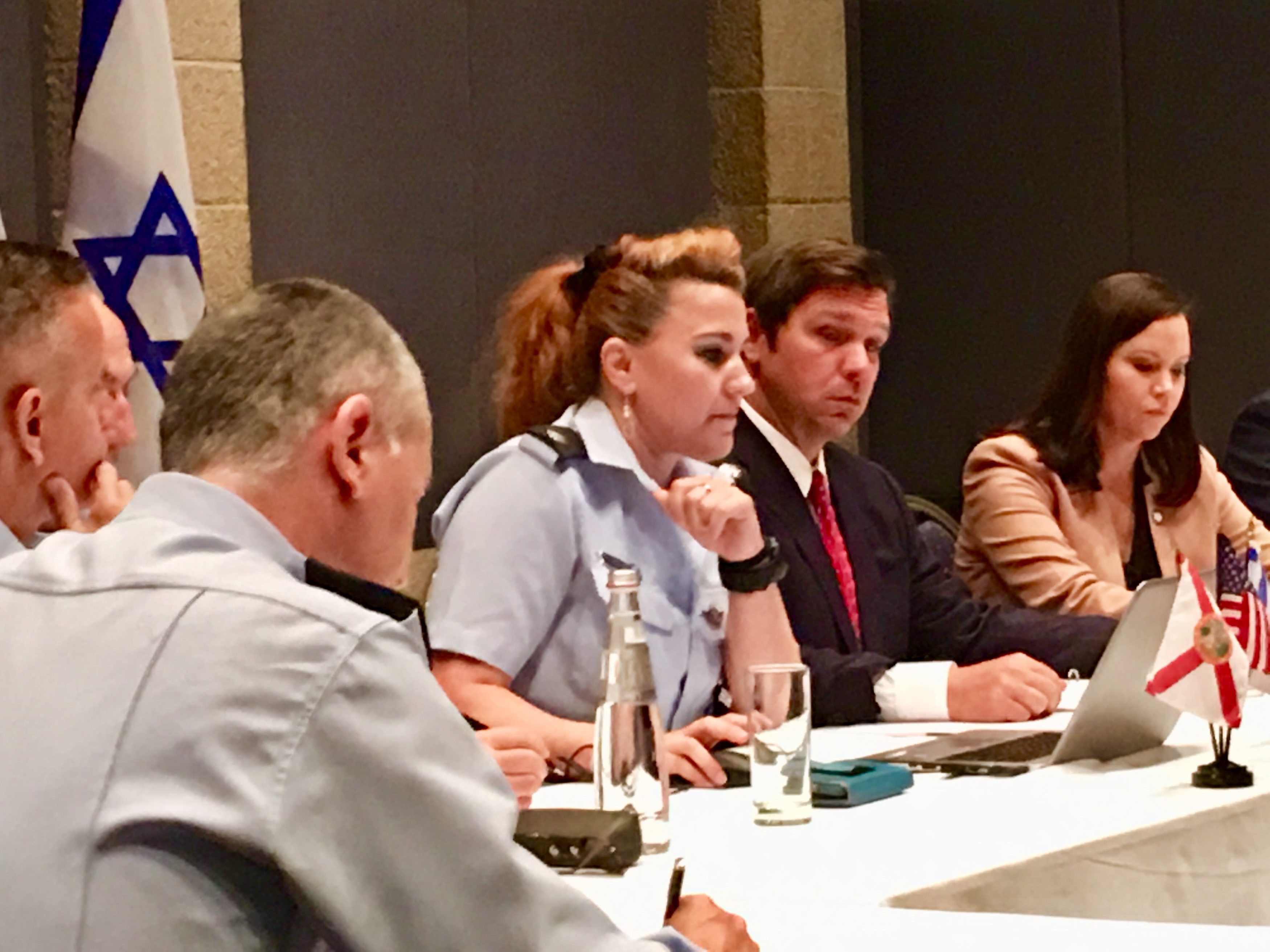 "There's a great partnership here."
Florida lawmakers, in the wake of the Marjory Stoneman Douglas High School mass shooting last year, have focused on "hardening" state schools to prevent another tragedy.
On Thursday, a number of legislators and three-fourths of the Cabinet heard from Israeli experts.
This follows up on a trip to an Israeli school that Sens. Wilton Simpson and Lauren Book participated in, along with state Reps. Chris Sprowls, Randy Fine, and others.
The solutions, by now, are familiar to those paying attention to the trip. Israel, a security-conscious government by nature, offered some suggestions that may find their way into Florida policy.
Databases are kept, with the Ministry of Education coordinating with local authorities.

A 6-foot wall at each school and a single point of entry are among other solutions that allow administrators to protect against external attacks.
Unlike in the United States, the issue in Israeli schools (as in the larger culture) is external attacks from enemies of the state.
Security cameras and robust community cooperation also are major factors.
"Police cannot man all 6,000 educational institutes," said one speaker. "Local communities (handle it), with police establishing standards.
Gov. Ron DeSantis asked drill-down questions, including about armed security.
They are not police officers, stressed an Israeli expert. And only a third of schools (those with 100 or more students) have armed security because of budgetary concerns and perceived threats as assessed by the police.
The central government pays 64 percent of the costs.
Police monitoring of Facebook and the like includes attempts to block cyberbullying and other potential accelerants of violence, Israeli experts asserted.
DeSantis noted that on occasion, mass shootings are precluded by overt threats on social media.
This was echoed by Book, who noted that Facebook foreshadowed the Marjory Stoneman Douglas massacre.
"There's a great interfacing partnership here … helping and sharing information," Attorney General Ashley Moody said.
Moody noted that in Florida, online gaming is often a place where threats manifest. Israeli experts see it too, but some platforms lend themselves to monitoring better than others. Some platforms are not self-policing either, augmenting the issue.
"At the end of the day, social media is a bad thing. It's no man's land," said a speaker from Shin Bet, the Israeli security agency.