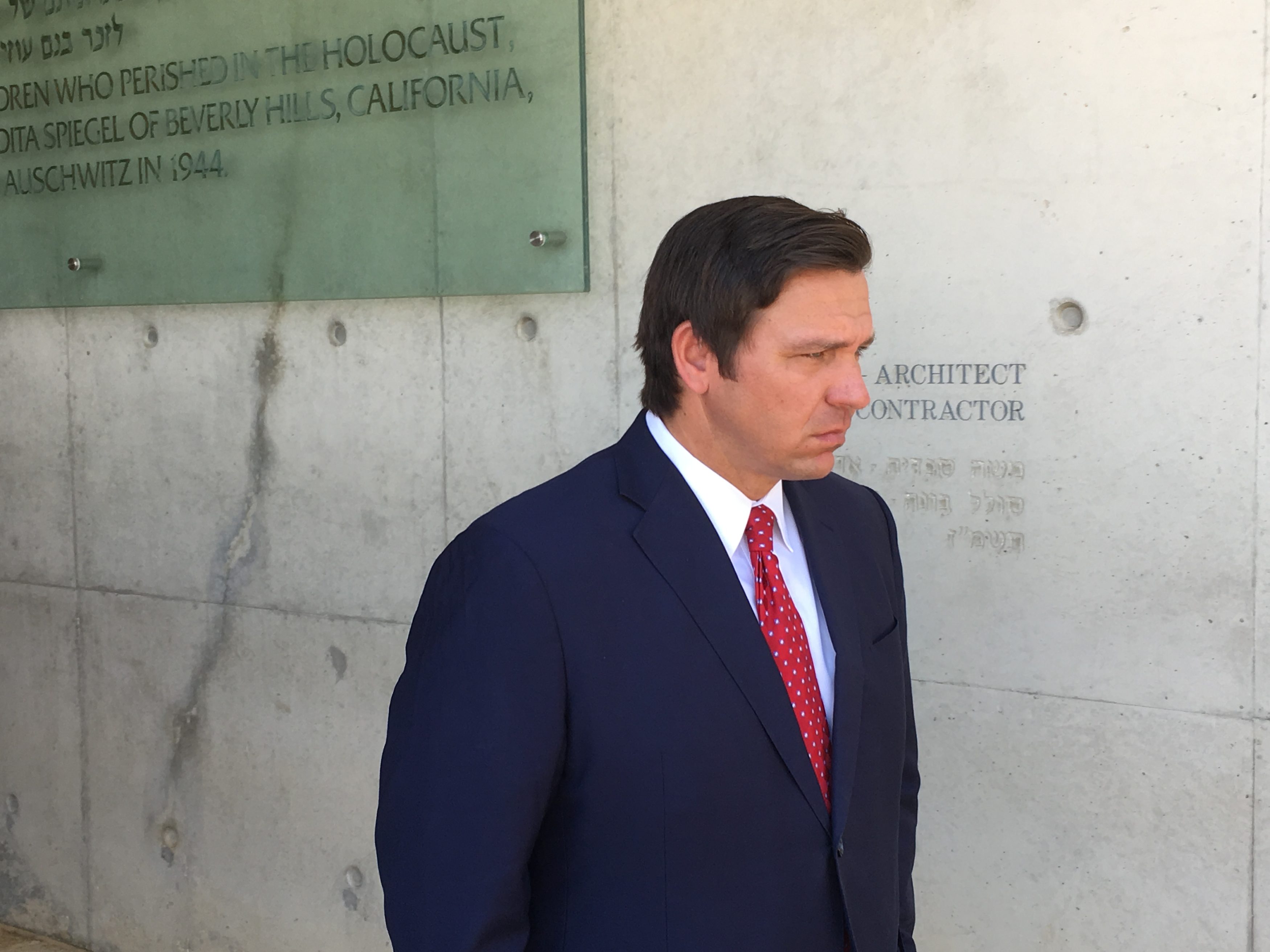 "To look at our economy now and compare it to the '30s (isn't) valid."
JERUSALEM — The final day of the Florida delegation trip to Israel included visits to sites of cultural importance.
In the morning, there was a tour of Yad Vashem — the World Holocaust Remembrance Center — that commemorates Jews and gentiles who gave their lives to fight against the Nazis.
Florida Cabinet members and legislators struggled to contain their emotions as they saw exhibits on the ritualized depersonalization and liquidation of 6 million Jews. After the emotional tour, Gov. Ron DeSantis took questions from Florida Politics.
DeSantis rejected the idea of parallels between Nazi Germany in the 1930s, with populist rallies and currency devaluation, and America in 2019, with the mania of President Donald Trump's rallies.
"First of all, our unemployment rate's under 4 percent. To compare that with the aftermath of the Great Depression, which really allowed a lot of bad pathologies to gain currency, I don't think (is valid)," the Governor said.
DeSantis added that "human nature is human nature, and we always have to be vigilant. (But) to look at our economy now and compare it to the '30s, I don't think is valid. We're in a different spot."
On Wednesday, DeSantis signed a bill outlawing campus anti-Semitism, a ceremony that —like this museum trip — was attended by dozens of legislators and other members of the delegation.
In the afternoon, the cultural trips continued with a trip to the City of David, the holiest site in Jewish tradition at the Western Wall, and Church of the Holy Sepulchre, where Christian's believe Jesus Christ's tomb was found empty three days after his death.