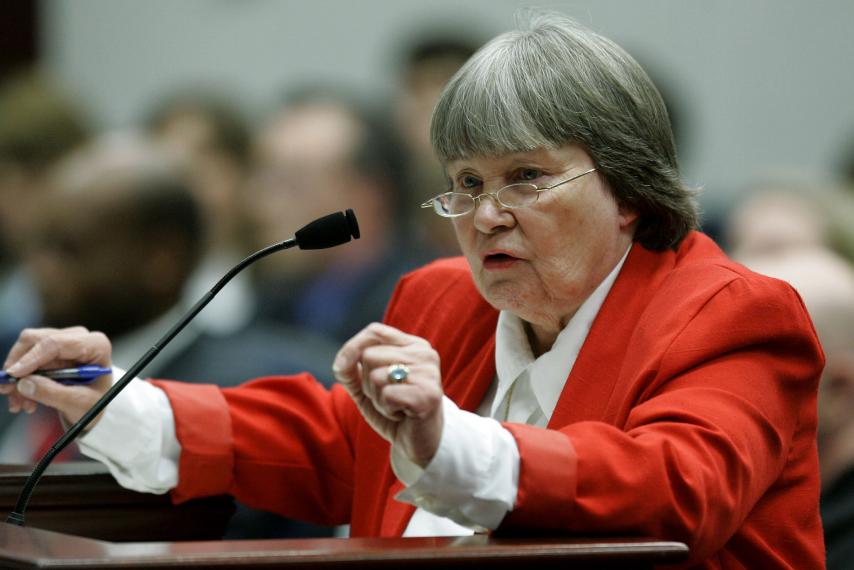 Sen. Perry Thurston and Rep. Anna Eskamani filed formal complaints Thursday.
Democrats Sen. Perry Thurston and Rep. Anna Eskamani have filed complaints asking for an investigation as to whether National Rifle Association (NRA) lobbyist Marion Hammer violated state law by failing to disclose payments from the NRA.
"House District 47 is home to Pulse nightclub," Eskamani said.
"Our community deserves to know what influence the National Rifle Association has in our political process, and why the transparency lobbyists are required to follow appears to be missing."
Lobbying firms, as well as contract lobbyists, are required to file reports detailing compensation received for their lobbying efforts. Hammer works as a contract lobbyist for the NRA. According to a report from the Florida Bulldog, she has not filed a compensation report since at least 2007.
That's despite reports from the Florida Bulldog and the New York Times detailing $270,000 paid to Hammer "for consulting services and legislative lobbying in Florida" in 2018 following the Parkland shooting.
The Bulldog also cited documents showing Hammer was paid $134,000 in 2017 "for legislative lobbying in Florida," as well as additional payments in 2014 and 2015, totaling $525,000.
In-house lobbying for an employer is not required to be disclosed. Hammer works for Unified Sportsmen, thus the reporting requirements wouldn't apply for work done on their behalf.
Hammer did not respond to a request for comment.
"The failure to comply year after year with our law's disclosure requirements calls into question what else might have been done to circumvent transparency in the legislative process," Thurston said.
"The Parkland students, like most Floridians, didn't have a high-powered lobbyist pushing their agenda. They couldn't always know who was actively working to block them, and the price that was paid for that circumvention, without this law. They'll never know unless it's enforced."
State law allows each chamber of the Legislature to assign a committee to investigate potential violations of the reporting requirements.
Thurston has raised questions in the past about the NRA's influence over legislation permitting teachers to arm themselves after undergoing training as part of the state's "guardian" program.
"Unless someone makes an appearance at a committee hearing or in a lawmaker's office, it's hard to know with certainty who may be driving a particular bill," Thurston said. "The disclosure law was meant to counter that uncertainty by providing greater transparency into the 'who's benefiting' question.
"But in the NRA's case, there is no money trail to follow."
Eskamani also echoed those concerns, pointing to gun safety bills filed by Democrats which ultimately stalled.
"This past legislative session members of the Minority Caucus filed more than 10 pieces of legislation focused on gun safety legislation, and none of our bills got a hearing, despite hundreds of advocates coming to Tallahassee to support these proactive measures," Eskamani said.
"Floridians have a right to know how much money is driving the National Rifle Association's legislative influence, and why it's not following our rules of ethics and transparency."