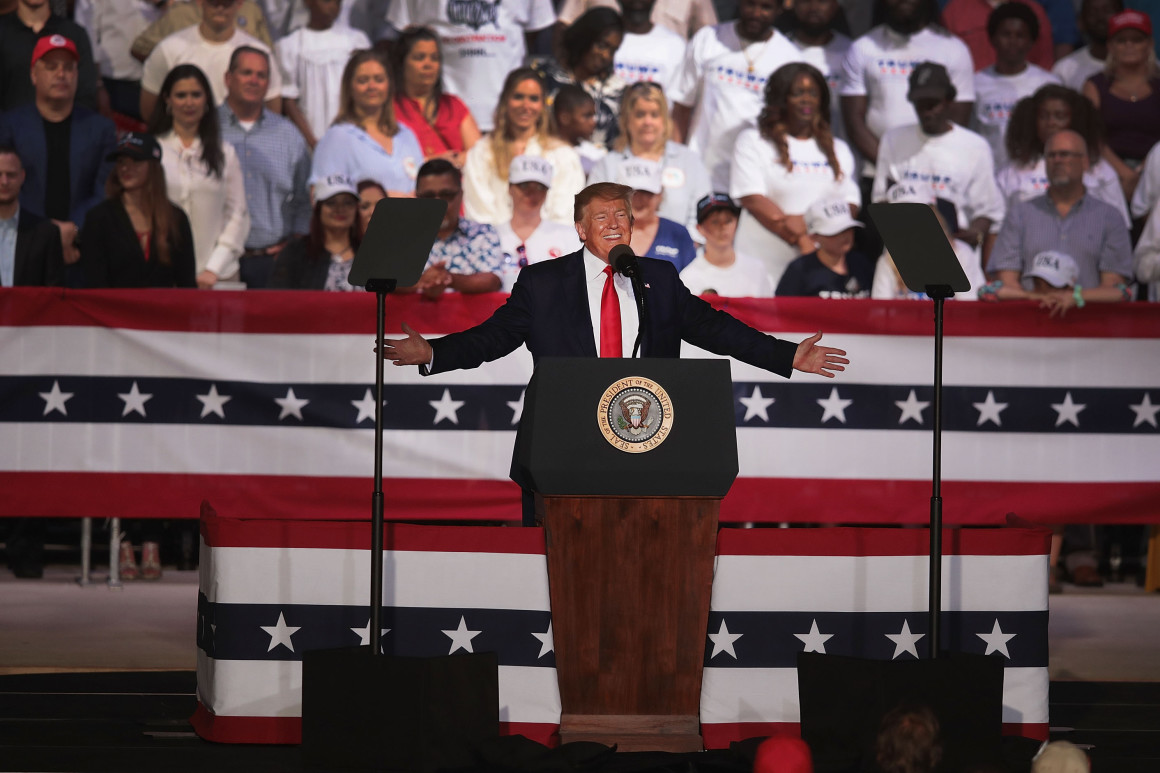 First Lady, Mike Pence to join him
President Donald Trump is planning a re-election campaign rally for Orlando on June 18 and is calling the event his 2020 re-election campaign's official kickoff.
Trump's campaign, which first broke news of the rally through an interview with Spectrum News 13 in Orlando Thursday night, formally announced the event late Friday afternoon, declaring it will be at that event that he will announce his second term presidential run.
The rally is being planned for the Amway Center in downtown Orlando. The arena seats about 20,000.
The announcement said Trump would be joined there by First Lady Melania Trump, Vice President Mike Pence, and Second Lady Karen Pence.
The cable TV news channel Spectrum News 13 first reported the news from an interview its reporter Greg Angel conducted with Trump's campaign manager Brad Parscale Thursday night.
The rally would come six weeks after Trump's latest stop in Florida, at a May 8 rally in Panama City, indicating he is focusing early on Florida.