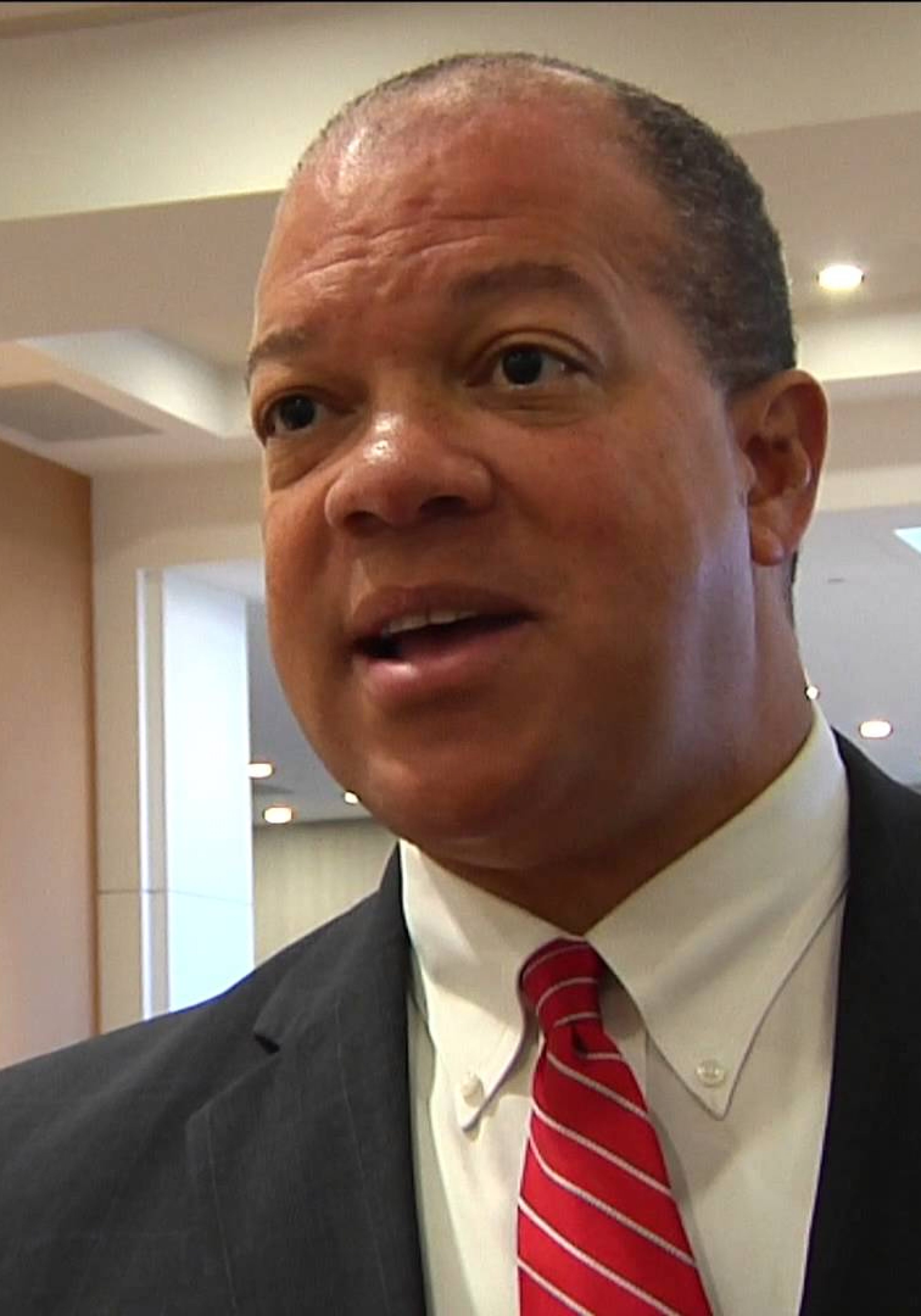 "His actions show his true colors."
Pensacolans are taking to the streets Monday evening to protest GOP Rep. Mike Hill for laughing about executing gay people.
The protest will be held at 6 p.m. in Martin Luther King Plaza at the intersection of Chase and Palafox streets. It is being organized by Gay Grassroots of Northwest Florida, one of many organizations calling on Hill to resign.
"We are way past the point where anyone, especially an elected official, can get away making such hateful, inflammatory, and downright dangerous statements," the group's event page says.
"His actions show his true colors, and in essence, give permission and encouragement to deny LGBT people equality, even if that leads to legislation legalizing the killing of LGBT persons."
The protest comes three days after the Pensacola News Journal published audio of Hill giving a post-Legislative Session debrief to the Women for Responsible Legislation.
In the recording, a constituent says, "In 1 Corinthians, it says that a man who has an affair with another man will be put to death."
Hill replied, "It says that in the Old Testament, too."
Another attendee then asked, "Can you introduce legislation?"
Hill laughs at the suggestion before replying, "I wonder how that would go over?"
After the recording story surfaced, Hill faced condemnations from both his Democratic and Republican colleagues in the Legislature.
Orlando Democratic Rep. Carlos Guillermo Smith, who is openly gay, called for Hill to either apologize to LGBTQ Floridians or resign.
Hill refused to back down and characterized the reports as "Fake News" and said it was an "attack on his strong stand to protect the preborn in the womb" — only a week earlier, Hill made headlines for claiming God told him to file a restrictive anti-abortion bill.
While odd, the comments weren't out of character for Hill, who in 2018 claimed he was the only "pro-Jesus" candidate in the Republican Primary for House District 1.
In the days since refusing to apologize for his laughter about killing gay people, Hill has called in to various local talk radio shows to cast the outrage as a liberal plot to run him through the mud.
A source familiar with the area's donor class told Florida Politics the new recording has burned bridges that the lawmaker's other stunts haven't.
Some of Hill's most criticized past statements include a tweet where he said "the sooner you expel the demonic Muslim horde, the better."
During the 2018 primary race, he directed paid campaign staffers to tell voters one of his opponents shouldn't be trusted because she did not have children.