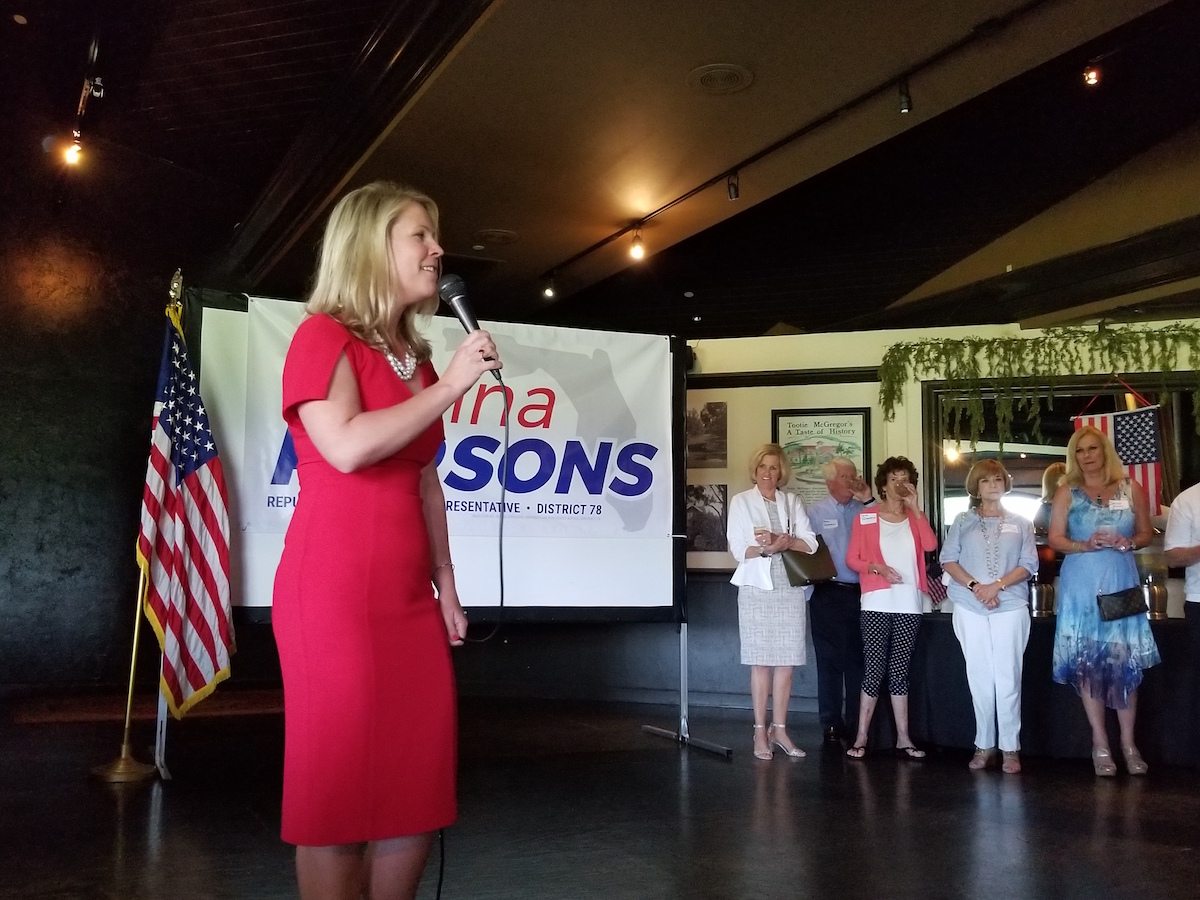 Matt Caldwell among supporters spotted at The Edison.
Many of Sarasota's prominent business and political leaders gathered Monday for Jenna Persons' second major fundraiser.
The Fort Myers Republican still has 15 months ahead of her before the primary election for a seat in the Florida House. But she doesn't want to take anything for granted.
"It's a large ballot and it's going to be a big year. We need to start early," Persons told supporters gathered at The Edison. "Your trust means everything to me."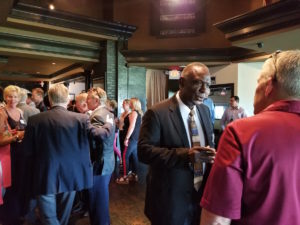 With an intro by local business leader Gary Tasman and a closing pitch for donations by Tax Collector Larry Hart, she sought votes and dollars.
It's part of building of resources that immediately set Persons apart. After announcing her candidacy in February, the attorney pulled in upward of $110,000 within weeks.
Much of that came from a Feb. 25 fundraiser. The event on Monday event marked the second organized event. Through the end of April, she built up more than $130,000 in donations.
But she's also trying to set her apart in terms of who is supporting her. The Monday event saw drop-ins by former Agriculture Commissioner candidate Matt Caldwell, Lee County Republican Party chair Jonathan Martin and business leaders like auto dealership owner Sam Galloway.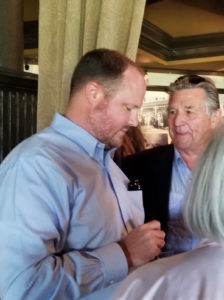 In remarks to guests, Persons stressed her family's generations-long history in the area. She also laid out a desire for a business-friendly tax environment while also providing support for law enforcement to combat an opioid epidemic.
"We need clean water," she said to applause. "We know it is vital to our community's health and welfare to have clean water here in Southwest Florida. We know this is a chore, a task that will not be fixed overnight but will take steady, continuous, hard work by diligent leaders in Tallahassee."
Persons faces local philanthropist Roger Lolly in the Republican primary.
Lolly, who hasn't fundraised as aggressively while dealing with certain critical family issues, only pulled in a little more than $6,000 through April.
"We have a long time in this race," Lolly said. "We are going to be fine with numbers."
Democrat Shawn Michael Williams has also fled but has not reported any contributions to date.
Incumbent state Rep. Heather Fitzenhagen, a Fort Myers Republican, cannot seek re-election because of term limits.