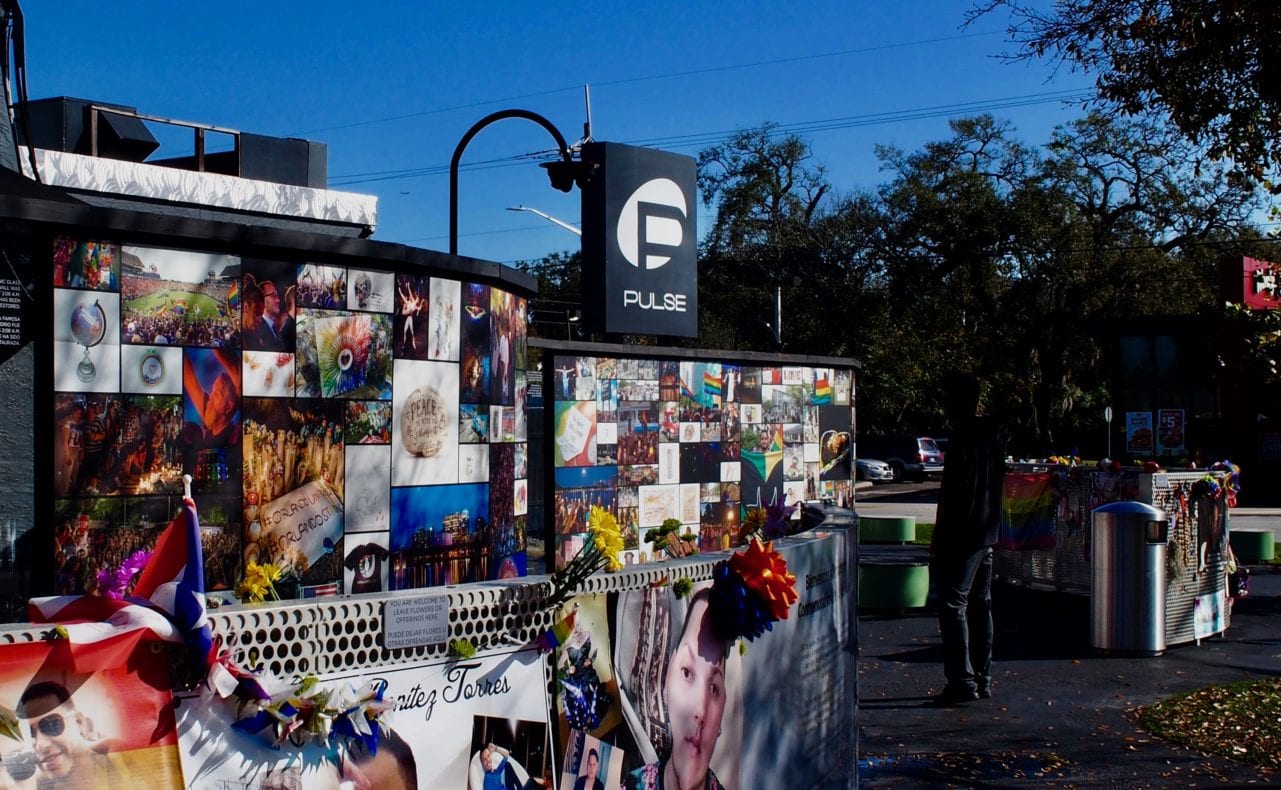 The third anniverary of the Pulse tragedy is next Wednesday
Democratic U.S. Reps. Val Demings, Darren Soto, and Stephanie Murphy intend to introduce legislation to have the site of the horrific 2016 Pulse massacre in Orlando declared a national memorial.
Murphy, of Winter Park, and Soto, of Kissimmee, will join Pulse owner Barbara Poma, onePULSE Foundation Board Chair Earl Crittenden, Pulse survivors and others Monday to unveil a bill that would seek to extend the formal, federal designation to Pulse as a national memorial.
Wednesday is the third anniversary of the tragedy, when a crazed, ISIS-inspired, gays-hating gunman murdered 49 people and wounded 53 others in the early morning hours of June 12, 2016.
onePULSE Foundation is planning and raising money for a national memorial and museum to be built on the site of the former popular gay nightclub. Currently, there is an interim memorial there and it attracts a steady procession of visitors coming to pay their respects and reflect.
Most National Memorials are owned and run by the U.S. National Park Service, but some are not. Demings, of Orlando, Soto, and Murphy propose to make Pulse a non-National Park Service-affiliated National Memorial, allowing it to raise money through public or private grants, and to be independently operated.
Such non-National Parks memorials include the Astronauts Memorial at the Kennedy Space Center Visitors Complex, the National AIDS Memorial Grove in San Francisco, the National Fallen Firefighters Memorial in Maryland, and the National Law Enforcement Officers Memorial in Washington, D.C.