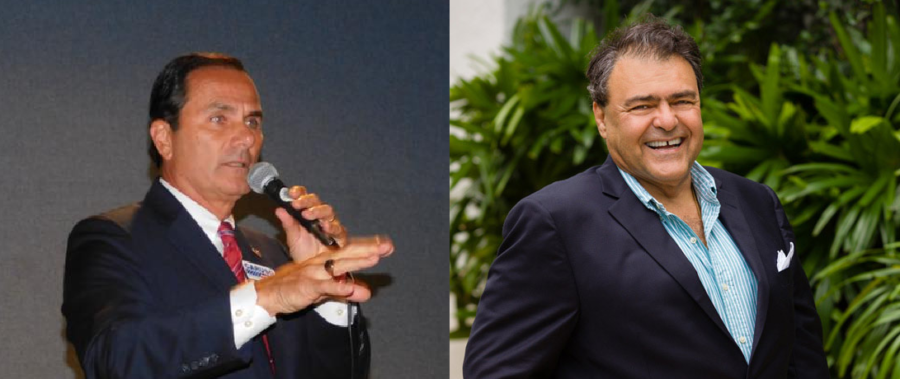 In 2018, Caruso edged Bonfiglio by just 32 votes out of more than 78,000.
Former Ocean Ridge Mayor Jim Bonfiglio is pushing for a rematch against GOP state Rep. Mike Caruso in House District 89.
Bonfiglio has filed to enter the 2020 contest as a Democrat, according to the Florida Division of Elections website. The two competed in 2018 to replace outgoing GOP Rep. Bill Hager, who was term-limited.
That 2018 contest was one of six throughout the state to head to a mandatory machine recount. After all votes were cast, Caruso edged Bonfiglio by just 32 votes out of more than 78,000.
Bonfiglio sued to extend the machine recount deadline, but that request was denied by a federal judge. Hours after that decision, Palm Beach County, which houses HD 89, missed its deadline to recount votes due to technical difficulties with its machines.
Still, that deadline is used to determine whether a manual recount would go forward. The race was within that manual recount range with or without updated machine recount totals.
Supervisor of Elections Susan Bucher was eventually suspended by Gov. Ron DeSantis.
Bonfiglio gave Caruso some stiff competition both in the vote tally and in the fundraising game, with Bonfiglio willing to put in his own money. Still, Caruso largely led in outside donations.
The district has been competitive for several cycles, though not nearly as close as the 2018 contest.
With a presidential race in play in 2020, Bonfiglio is looking for a boost in Democratic votes to help push him over the edge this time around. HD 89 was one of only six districts in the entire state to flip from voting for Mitt Romney in 2012 to supporting Hillary Clinton in 2016, according to an analysis by MCI Maps.
So far, no other candidates have filed to run on either the Democratic or Republican side.