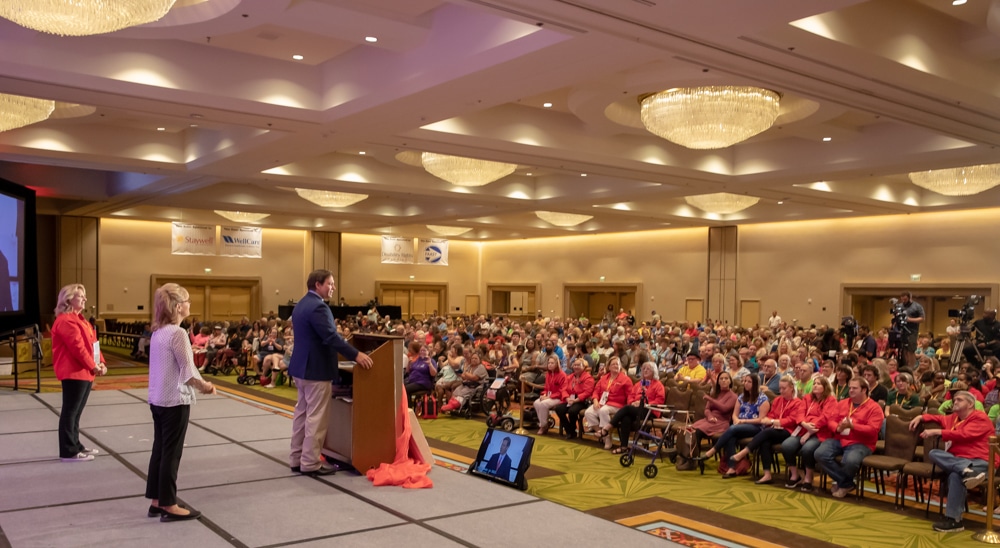 The event kicked off on Friday.
Gov. Ron DeSantis spoke Sunday at the nation's largest Cross-disability annual event.
The Governor spoke to the 21st Annual Family Café in Orlando about the importance of workplace equality for the disabled.
"We are proud that Florida is an accommodating state and we are committed to helping our most vulnerable citizens succeed," DeSantis said.
"While I am still reviewing the proposed state budget passed by the Legislature, I am supporting $900,000 being allocated to the Agency for Persons with Disabilities in order to continue its on-the-job training and internship program for those registered with APD. We will continue to work with businesses to support efforts to have an inclusive workforce."
The event since 1998 served as a gathering for thousands of disabled individuals and their families. At various workshops and breakout sessions, attendees get exposed to a range of public and private resources.
The three-day event included more than 200 sessions scheduled and drew thousands to Orlando.
The event kicked off on Friday and took place this year at the Hyatt Regency Orlando.
Organizers for the event welcomed DeSantis, who took office in January.
"We are deeply honored that Gov. DeSantis took the time to attend the 21st Annual Family Café," said Family Café President and CEO Lori Fahey.
"The Family Café welcomes his commitment to addressing the needs of Floridians with disabilities and their families, and creating inclusive communities in our state."
Agency for Persons with Disabilities Director Barbara Palmer said the event offered a great opportunity for DeSantis to interact with the disabled community.
"We are so excited to have the Governor come to Family Café today to meet individuals and show his support for the disability community," Palmer said.
"This is a great conference that includes thousands of people with unique abilities who are learning about resources to help them become more integrated into their communities."