Last Call — A prime-time read of what's going down in Florida politics.
First Shot
At long last, the 2019-20 budget is on its way to the Capitol's Plaza level.
Senate spokeswoman Katie Betta told Florida Politics Tuesday the chamber would send SB 2500 — the General Appropriations Act — to Gov. Ron DeSantis Friday morning.
(This year's budget is a Senate bill so the timing was up to Senate President Bill Galvano as to when to send it. The House and Senate trade off every year.)
"The Senate had been coordinating with the Governor's Office to determine the timing of the presentation of Senate bills to the Governor," Betta explained.
But line-item vetoes already are in the offing, the Governor said, also Tuesday, according to The News Service of Florida.
Appearing at a bill-signing event in The Villages, DeSantis — who has line-item veto power over state budgets — said he and his staff completed a "first glance" at the line items in the $91.1 billion budget.
"Some of them (budget items) obviously just don't pass muster with me, so they're not going to make it," DeSantis said, not indicating which ones.
"There's others that definitely pass muster, so they will."
The budget is, of course, publicly available, but once he officially receives it he has 15 days to act or it goes into effect in its entirety without his signature.
The fiscal year starts July 1; by Friday, it will have been 40 days since lawmakers passed the budget.
Evening Reads
"5 NBC and MSNBC stars will moderate first Democratic debate" via Michael Calderone of POLITICO
"Pete Buttigieg eyes Florida environment, schools" via Ana Ceballos of the News Service of Florida
"Ron Desantis signs bill for foreign drug importation" via Curt Anderson of The Associated Press
"Personnel note: Mara Gambineri rejoins Executive Office of the Governor" via Peter Schorsch of Florida Politics
"Energy choice amendment builds momentum, gains money" via A.G. Gancarski of Florida Politics
"John Morgan pours even more money into push to raise Florida's minimum wage" via the News Service of Florida
"Will outrage over Mike Hill's derisive action toward LGBTQ people spur long-sought legal protections?" via Mitch Perry of the Florida Phoenix
"Florida counties forced to return $1.4M in election security funds" via Samantha-Jo Roth of Bay News 9
"Mike Hightower, veteran lobbyist and powerbroker, retires from JEA" via A.G. Gancarski of Florida Politics
Quote of the Day
"It seems to me we're wasting a lot of time discussing a statute that doesn't matter anymore." — 1st DCA Judge T. Kent Wetherell II, during oral argument in a case involving the state law that implements the constitutional amendment authorizing medical marijuana in Florida.
Bill Day's Latest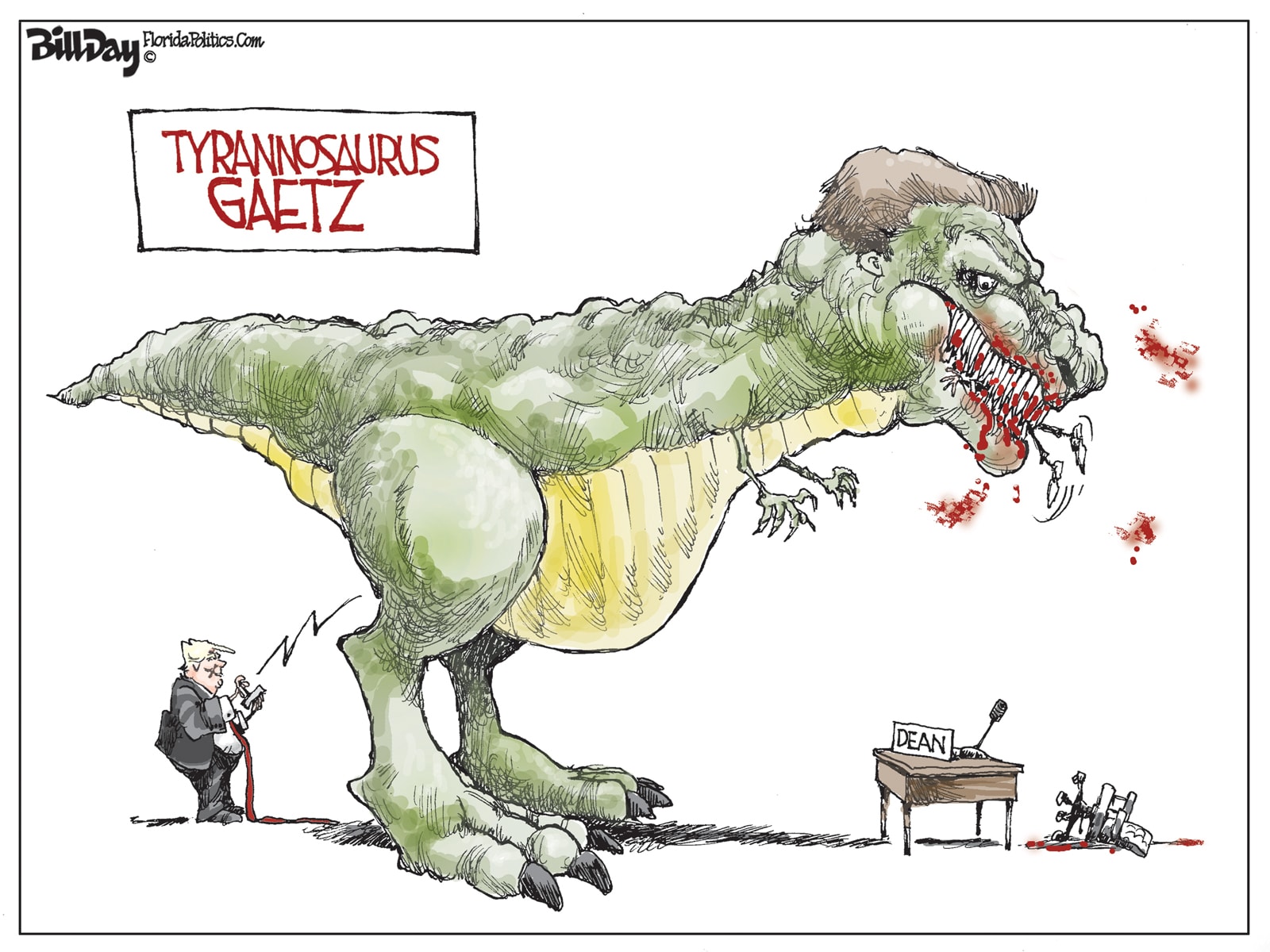 Breakthrough Insights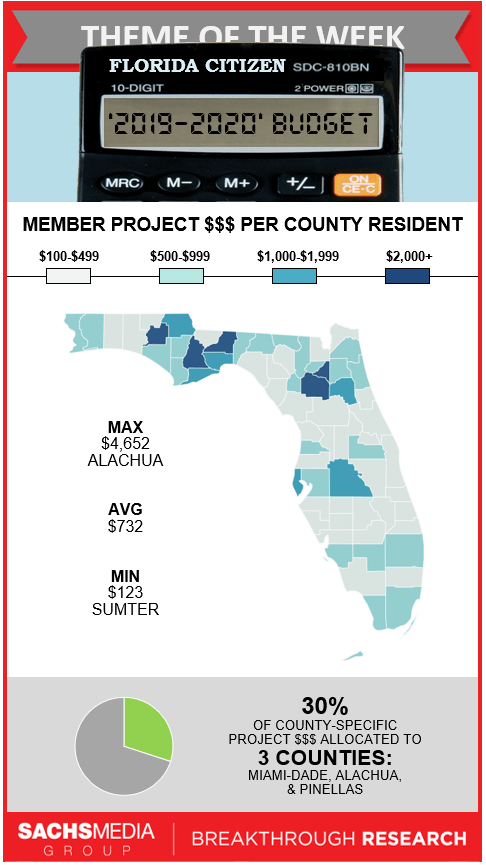 Wake Up Early?
The Greater Naples Chamber of Commerce will host a legislative update with Senate Republican Leader Kathleen Passidomo, and GOP Reps. Bob Rommel, Byron Donalds and Ana Maria Rodriguez, during Wake Up Naples. That's at 7:30 a.m., Hilton Naples, 5111 Tamiami Trail North, Naples.
The Florida Department of Elder Affairs and the Big Bend Fraud Task Force will host an elder abuse and fraud prevention summit to "educate local seniors, families, businesses, and caregivers on preventing abuse and exploitation, including frauds, scams and identify theft." That's at 8:30 a.m., Tallahassee Community College Workforce Development Building, Grand Banquet Hall, 444 Appleyard Drive, Tallahassee.
The Florida Association of Counties will hold an annual conference, with Agriculture Commissioner Nikki Fried expected to speak during an opening session. Other scheduled speakers include GOP Sen. Debbie Mayfield, and Republican Rep. Holly Raschein, who will discuss water policy. A Florida Association of Counties board meeting is scheduled for 8:30 a.m., with the conference opening session at 10:30 a.m., Hyatt Regency Orlando, 9801 International Dr., Orlando.
The state Revenue Estimating Conference will hold what is known as a post-session "impact" conference. That's at 9 a.m., 117 Knott Building.
The state Blue-Green Algae Task Force, formed after parts of Florida have grappled with major problems with toxic algae in waterways, will hold its first meeting. That's at 10 a.m., Department of Environmental Protection, Douglas Building, 3900 Commonwealth Blvd., Tallahassee.
The Claims Committee of the Citizens Property Insurance Corp. Board of Governors will hold a conference call that is slated to include an update on the 3,333 lawsuits filed against the insurer in the first four months of the year, a monthly average of 833 that is down 22 percent from the same period a year earlier. Nearly 90 percent of residential lawsuits are from Miami-Dade, Broward and Palm Beach counties. As of April 30, the state-backed insurer had 14,091 lawsuits pending, which is up 14 percent from a year ago. That's at 10 a.m. Call-in number: 1-866-361-7525. Code: 5219676193.
The South Florida Water Management District Governing Board will hold a budget workshop at 1 p.m., district headquarters, 3301 Gun Club Road, West Palm Beach.