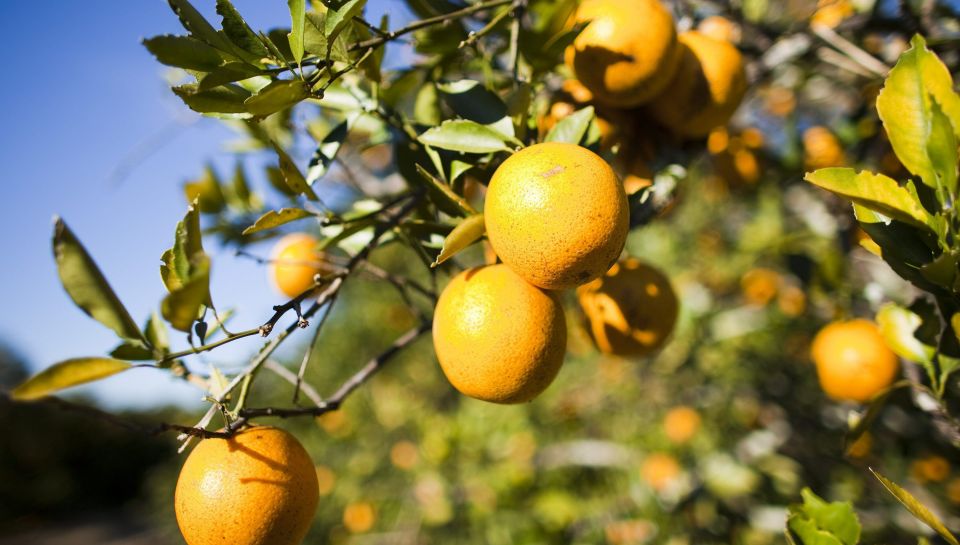 Production is still up from last year's season, the worst in decades.
The U.S. Department of Agriculture (USDA) is estimating Florida will produce roughly 1 million fewer boxes of oranges than what authorities had anticipated in May.
Despite the projected dip in quantity, those with knowledge of the industry say the latest forecasts are a good sign.
"Considering steep fluctuations in previous seasons, getting through to this part of the season with relatively stable numbers is a win," said Shannon Shepp, executive director of the Florida Department of Citrus.
That latest citrus forecasts released by the USDA Tuesday put Florida orange production for the 2018-19 season at 71.4 million boxes, down from the May estimate of 72.4 million boxes. Each box of oranges weighs 90 pounds.
While down from May, the new numbers show orange production for this season will be better than the last, when Florida harvested just 45.05 million boxes of oranges after Hurricane Irma delivered a lethal blow to citrus farmers across the state in 2017.
The new figures also mean Florida could be shaping up to produce more oranges than it did before Irma. In the 2016-17 growing season, orange producers finished the season with 68.85 million boxes.
The state's citrus industry also has been hit by the citrus greening epidemic. The so-far incurable disease attacks the fruit, causing it to turn green and bitter, and eventually killing the tree. The epidemic has waned citrus production in recent decades, though farmers were on track to bounce back before Irma.
Grapefruit production, which was also down last year, is on track to pass 2017-18 totals. The latest forecasts put production for this season at 4.5  million boxes. Last year, grapefruit farmers produced just 3.8 million boxes.