Last Call — A prime-time read of what's going down in Florida politics.
First Shot
Worth a listen — The latest episode of He Said She Said, recorded live at the Florida Democratic Party's annual conference, just went live. It features deep dives with top consultants Eric Johnson and Screven Watson, as well as a conversation with Sean Shaw. Download it now.
—
With today marking the third anniversary of the Pulse nightclub shooting in Orlando and the 49 people killed, a number of figures in Florida and national politics offered statements. Here are a few excerpts:
— Democratic National Committee chair Tom Perez: "It's long past time to honor the victims of this tragedy with action. We must combat the hatred that turned a night of celebration into a nightmare of bloodshed.
"And we must change the dangerous and irresponsible gun laws that enable evil people to take so many innocent lives in our country every single day."
— Democratic presidential candidate Beto O'Rourke: He released a plan to "finally secure comprehensive legal protection for members of the LGBTQ+ community" to coincide with the anniversary.
"LGBTQ+ Americans have made incredible progress over the past decade, thanks in large part to the tireless efforts of activists and advocates — but too many LGBTQ+ people still lack protection under many states' laws and the current Administration is encouraging rather than stamping out discrimination. We must ensure all Americans are treated equally no matter who they are or who they love."
— Republican U.S. Sen. Rick Scott, who was the state's governor at the time of the shooting: "The attack — an attack on America, our state, the City of Orlando, our Hispanic and gay communities — was a terrorist attack. This act of terrorism was an attempt to rip at the seams of our society, to divide us and to instill fear in our hearts. But, Floridians are strong. Floridians are selfless. Floridians are fighters …
"Three years removed from this unimaginable loss, our state is forever changed. Every year on this day, the State of Florida stands united with heavy hearts to honor the victims. We vow to never forget that evil exists in this world, and we must always stand up against those that wish to harm us. And we vow to always remember the beautiful lives taken far too soon."
Evening Reads
"Three years after Pulse shooting, psychological wounds still raw. 'This isn't something that's going to heal itself'" via Steve Contorno and Monica Herndon of the Tampa Bay Times
"Money for mental-health needs of Pulse survivors starting to dry up" via Kate Santich of the Orlando Sentinel
"Donald Trump tweets there are '74,000 requests' for Orlando kickoff rally tickets at Amway" via Steven Lemongello of the Orlando Sentinel
"Ron DeSantis 'corrects' Pulse proclamation to add LGBTQ, blames staff" via Scott Powers of Florida Politics
"DeSantis signs Patient Savings Act, expects 'downward pressure' on health care costs" via A.G. Gancarski of Florida Politics
"DeSantis: Let's hold separate elections to decide constitutional amendments" via Michael Moline of the Florida Phoenix
"'Voter integrity' and 'reform': DeSantis defends controversial HB 5" via A.G. Gancarski of Florida Politics
"Tallahassee Mayor John Dailey backs Allison Tant's bid for HD 9" via Danny McAuliffe of Florida Politics
"Citizens Property Insurance grapples with lawsuits" via Jim Saunders of The News Service of Florida
"Yes, Florida has been gaining jobs. But low pay remains a problem for millions of workers" via Llyod Dunkelberger of the Florida Phoenix
Quote of the Day
"I was not involved in the proclamation." — Gov. Ron DeSantis, explaining why a proclamation — later revised — memorializing the Pulse nightclub shooting did not mention the gay or Latin communities, which made up the majority of victims.
Bill Day's Latest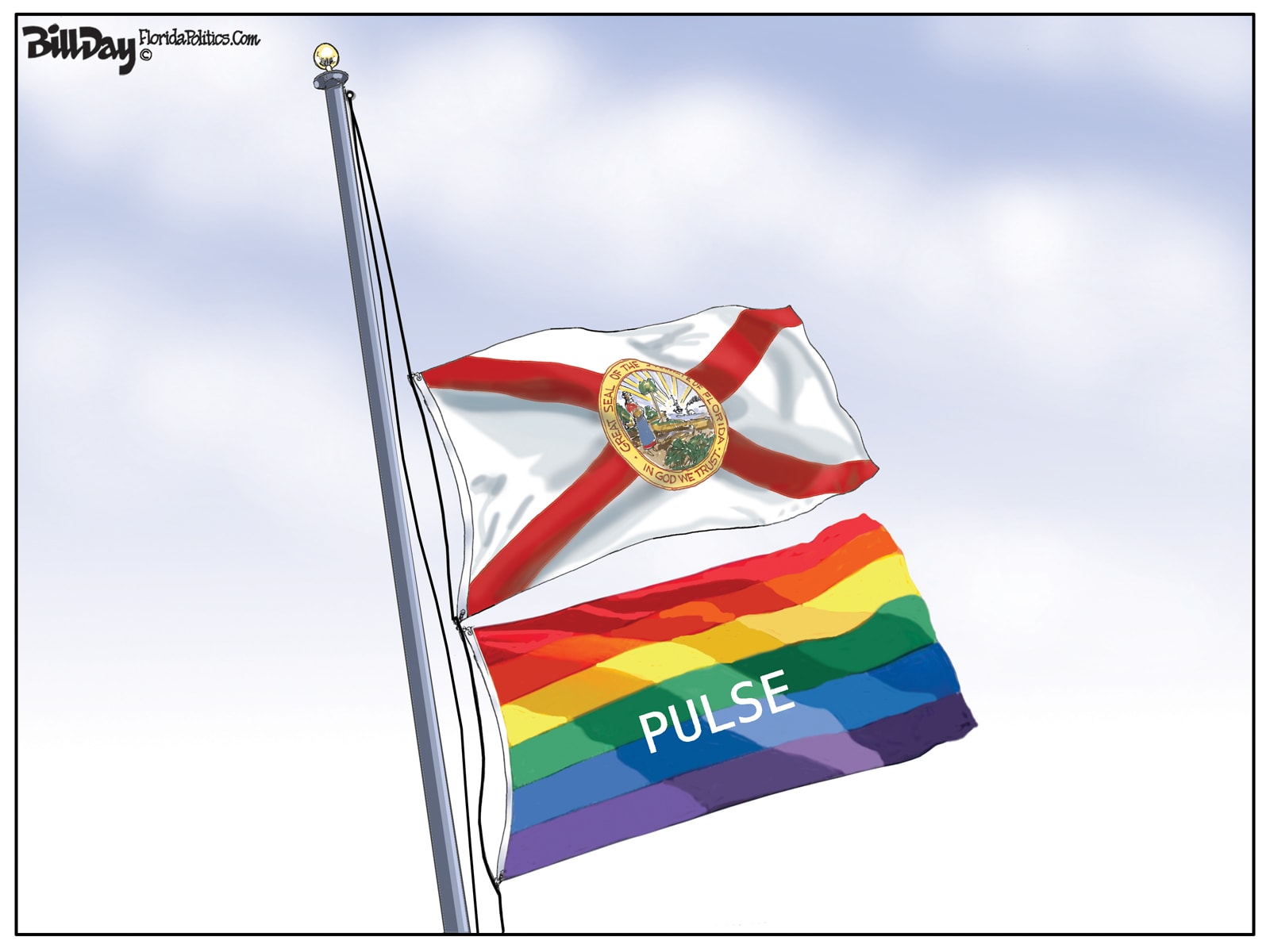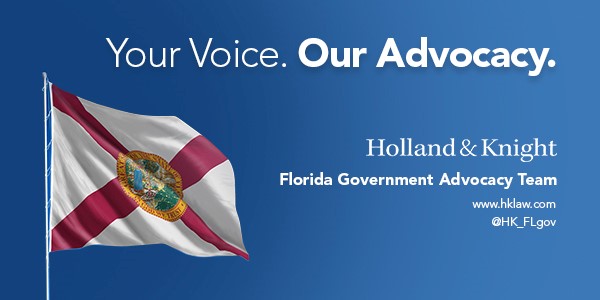 Breakthrough Insights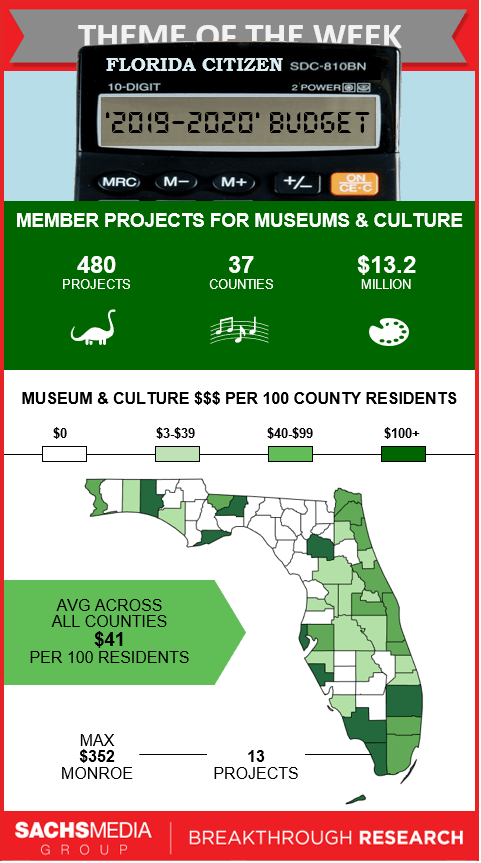 Wake Up Early?
The Florida Association of Counties will hold an annual conference. Programs start at 8 a.m., Hyatt Regency Orlando, 9801 International Dr., Orlando.
The state university system's Board of Governors will meet after holding a series of committee meetings. Committees start at 8:30 a.m., with full board estimated to start at 11 a.m., University of South Florida, Marshall Student Center, 4103 USF Cedar Circle, Tampa.
The South Florida Water Management District Governing Board will meet at 9 a.m., district headquarters, 3301 Gun Club Road, West Palm Beach.
The Florida Supreme Court is scheduled to release its weekly opinions at 11 a.m.
The Market Accountability Advisory Committee of the Citizens Property Insurance Corp. Board of Governors will hold a conference call. The agenda includes an update on the state-backed insurer's "depopulation" efforts. That's at 11:30 a.m., Call-in number: 1-866-361-7525. Code: 7849939192.
GOP Rep. Colleen Burton of Lakeland is slated to discuss the 2019 Legislative Session during a meeting of the Tiger Bay Club of Polk County. That's at 11:30 a.m., Bartow Civic Center, 2250 South Floral Ave., Bartow.
Former Pennsylvania Congressman Jason Altmire, author of the book, "Dead Center: How Political Polarization Divided America And What We Can Do About It," will speak to the Tiger Bay Club of Volusia County. That's at 11:30 a.m., LPGA Clubhouse, 1000 Champions Drive, Daytona Beach.
The Gulf Consortium Board of Directors, which works on issues related to the Deepwater Horizon oil spill, is scheduled to meet at 2 p.m., Hyatt Regency Orlando, 9801 International Dr., Orlando. Call-in number: 1-646-749-3129. Code: 250206157.
Rep. Anna Eskamani, an Orlando Democrat, will start a series of post-legislative session recaps that will also be livestreamed on Facebook. That's at 6 p.m., Winter Park Community Center, 721 West New England Ave., Winter Park.
Sen. Lori Berman, a Lantana Democrat, is slated to provide an update about the 2019 Legislative Session during a meeting of the Democratic Club of Delray Beach. That's at 7 p.m., Pompey Park Recreation Center, 1101 N.W. Second St., Delray Beach.