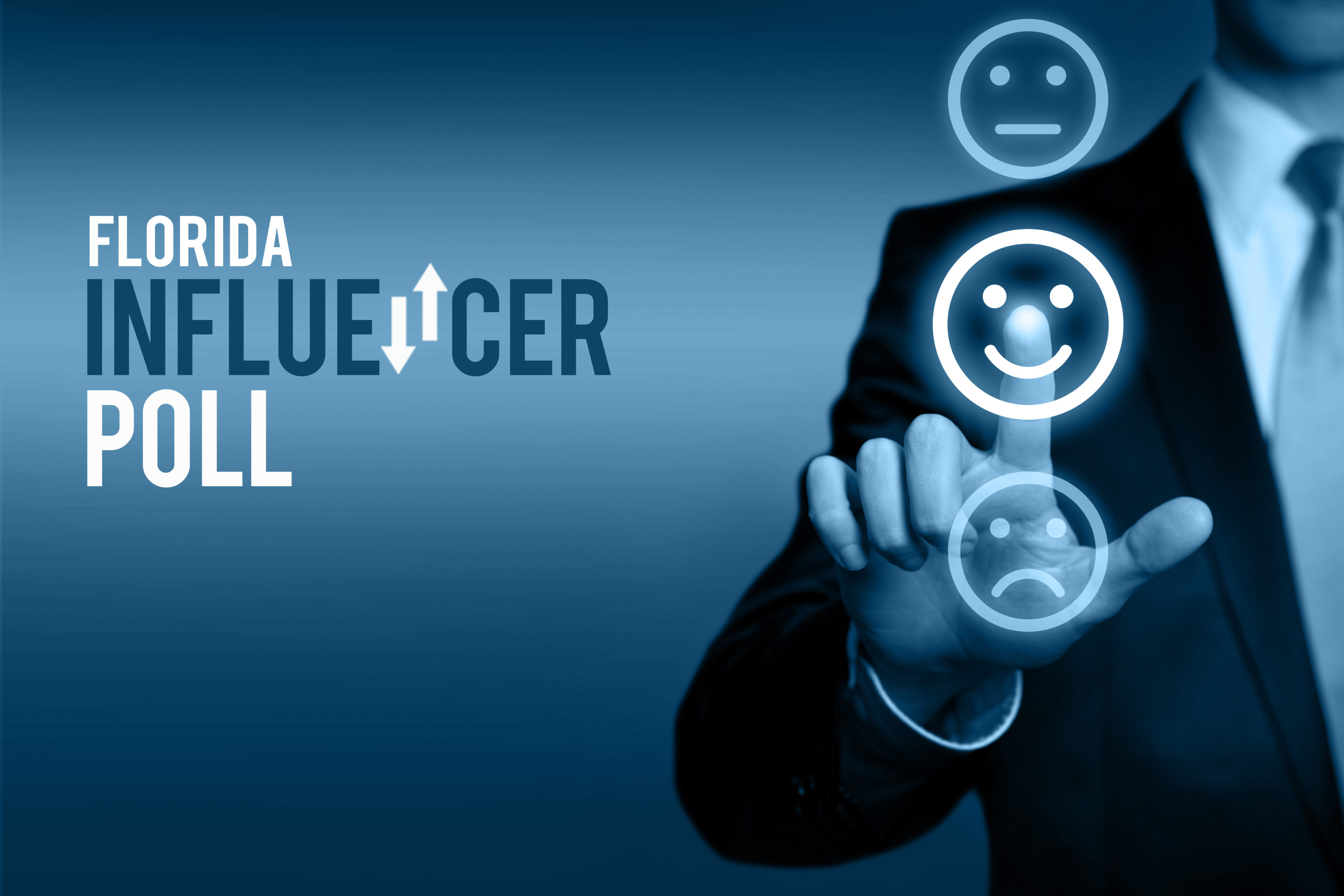 But many predict arming teachers won't end well.
The 2019 Legislative Session saw a show of strength for conservative policy. But will any of the policies bring blowback?
And just how much of that $91.1-billion budget will make it past Gov. Ron DeSantis' veto pen?
We asked more than 100 close observers of the political process about how the aftermath of this year's session plays out. The bulk agree it's DeSantis' state and we're all just living in it.
But there seems wide agreement on the legislative "accomplishment" most likely to come back and burn Republican lawmakers—arming teachers.
Working on a recommendation of the Marjory Stoneman Douglas High School Public Safety Commission, the Legislature expanded its Guardian program to let teachers to pack heat.
Some 39 percent of Influencers say that's the bill most likely to bite Republicans in the butt later.
An interesting bit from the crosstabs, that assessment includes 63 percent of independent Influencers. That's in addition to 46 percent of Democrats and 34 percent of Republicans.
What else could prove radioactive?
About 26 percent of respondents say restricting the petition process for amendments will come back to haunt the GOP eventually. That includes 30 percent of Republicans, 25 percent of nonpartisans and 14 percent of Democrats.
But the Legislature's narrow interpretation of an amendment restoring voting rights to felons who complete their sentence also scored high.
About 26 percent said the much-critiqued Amendment 4 implementation will bring consequences. That's according to 25 percent of Democratic respondents, 24 percent of Republicans and 13 percent of NPAs.
Beyond that, about 5 percent saw blowback from a so-called sanctuary cities ban, 4 percent figured some other issue and the remaining 4 percent don't see any issue burning lawmakers.
So who came off Session the biggest winner in Florida Politics? That's easy. The vast majority of Influencers lists Gov. Ron DeSantis.
"He came in with low expectations and has exceeded them," notes one Influencer.
About 76 percent of Republicans and 75 percent of Democrats and Independents pointed the Governor toward the winner's circle.
The Florida House came in next of the podium with 19 percent calling José Oliva and crew this year's big winner. That includes 21 percent of Republicans, 11 percent of Democrats and 25 percent of independents.
Only 5 percent of Influencers give the title to the Florida Senate. That includes just 3 percent of Republicans and a whopping 0 percent on nonpartisans. But 14 percent of Democrats saw saving grace in the deliberative chamber.
Of course, the budget isn't done, and our Influencers predict blood on the Governor's desk soon.
Asked to pick a range on how much DeSantis will slash with his line-item veto power, some 54 percent of Influencers predict him to gut between $150 million and $250 million.
That's the prevailing opinion of 64 percent of Democrats, as well as half of Republicans and independents.
But 35 percent predict a lighter touch, anticipating DeSantis will cut under $150 million. That's the thought for 38 percent of independents, 37 percent of Republicans and 29 percent of Democrats.
Only 12 percent predict a full-on, $250-million-plus bloodfest, including 13 percent of Republicans and nonpartisans, and 7 percent of Democrats.
The Florida Influencer Poll is conducted monthly and solicits opinions on current events from the state's the top consultants, fundraisers, PR mavens, lobbyists and staffers.
Those who fancy themselves as "Influencers" and want to take part in future polls can send an email to [email protected].
___
The Influencers who took part in this survey are: Tom Alte, Danielle Alvarez, Phil Ammann, Jon Ausman, Roger Austin, Mario Bailey, Albert Balido, Wayne Bertsch, David Biddle, Taylor Biehl, Ron Bilbao, Katie Bohnett, Kevin Cate, Rachel Cone, Jordan Connors, Josh Cooper, Gus Corbella, Husein Cumber, Karen Cyphers, Jim Daughton, Claudia Davant, Richard DeNapoli, Victor DiMaio, Ryan Duffy, Pete Dunbar, Barry Edwards, Alia Faraj-Johnson, Mark Ferrulo, Marty Fiorentino, Matt Florell, Shawn Foster, Towson Fraser, Erin Gaetz, Julia Gill Woodward, Pamela Goodman, Joel Greenberg, Joe Gruters, Marion Hammer, Rich Heffley, David Johnson, Jeff Johnston, Todd Josko, Eric Jotkoff, Fred Karlinsky, Natalie Kato, Micah Ketchel, Lori Killinger, Jonathan Kilman, John Konkus, Jeff Kottkamp, Kartik Krishnaiyer, Kelsey Lehtomaa Frouge, Beth Lerner, John Lux, Jesse Manzano, Roly Marante, Frank Mayernick, Kathy Mears, James Miller, Ed Moore, Rhett O'Doski, Edie Ousley, Jenna Paladini, Alex Patton, Darryl Paulson, Anthony Pedicini, Kirk Pepper, Gretchen Picotte, Ron Pierce, Ben Pollara, Evan Power, Noah Pransky, Cissy Proctor, Bert Ralston, Foyt Ralston, Marc Reichelderfer, Sydney Ridley, Jim Rimes, Scott Ross, Evan Ross, Preston Rudie, Elnatan Rudolph, Meagan Salisbury, April Schiff, Pierce Schuessler, David Shepp, Patrick Slevin, Adam Smith, John Stemberger, Mac Stipanovich, Alan Suskey, Sarah Suskey, Kevin Sweeny, Herbie Thiele, Cory Tilley, Heather Turnbull, Kyle Ulrich, Christian Ulvert, Steven Vancore, Sam Verghese, Ashley Walker, Nancy Watkins, Screven Watson, Christian Weiss, Doug Wheeler, Andrew Wiggins, Susie Wiles, Alan Williams and Skylar Zander.