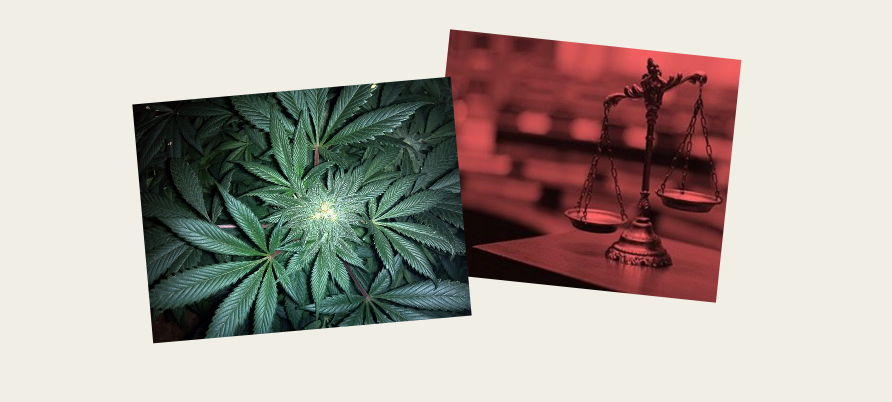 "If they're entitled to a license, they'll get it."
A seemingly skeptical three-judge panel of the 1st District Court of Appeal on Tuesday heard arguments on whether to reverse a preliminary lower court order requiring state health officials to immediately start registering medical marijuana providers to do business.
At one point, Judge T. Kent Wetherell II mused, "It seems to me we're wasting a lot of time discussing a statute that doesn't matter anymore."
He later told lawyer Katherine E. Giddings of the Akerman firm, representing the Tampa-based firm Florigrown, "you may very well win" at trial level, saying the state law implementing the 2016 state constitutional amendment allowing medicinal cannabis was "much more restrictive" than the amendment itself.
The Department of Health appealed in October after Tallahassee Circuit Judge Charles Dodson sided with Florigrown in a dispute about how the state is carrying out the amendment. The department regulates the drug through its Office of Medical Marijuana Use.
Dodson found that the 2017 "implementing" law, which Wetherell was referring to, was unconstitutional. He issued a temporary injunction requiring state health officials to begin registering Florigrown and others.
The judge's ruling targeted parts of the law that placed limits on the number of medical-marijuana licenses and created a "vertical integration" system that requires marijuana operators to grow, process and sell medical marijuana — as opposed to businesses being allowed to play different roles in the industry.
Ultimately, the case could open the door to more firms doing business in Florida's fast-growing medical marijuana market.
Florigrown, for example, filed the lawsuit after being denied approval by the Department of Health. The company is partly owned by Tampa strip club mogul and free speech advocate Joe Redner, who attended Tuesday's hearing.
Among other factors a court must consider when granting an injunction is whether the "plaintiff will suffer irreparable harm" and whether a temporary injunction "will serve the public interest."
But Rachel Nordby, a Shutts & Bowen attorney representing the state, told the court Florigrown couldn't show any harm; indeed, she said, "if they're entitled to a license, they'll get it." Otherwise, Nordby added, the company's loss of business isn't irreparable.
Judge James R. Wolf peppered her with questions, though he eventually relented that he thought Dodson's "injunction goes way too far."
Wetherell asked Giddings why other medical marijuana providers weren't also in the suit since "their ox is going to get gored."
She shrugged and said, "They're off selling their licenses; they're not growing marijuana." Some marijuana license holders have sold their licenses for tens of millions of dollars.
But Wetherell also said being allowed in the medical cannabis market shouldn't just be a ministerial act: "You don't get to just walk in and get registered … You have to meet standards."
Judge Scott D. Makar also participated on the panel. As usual, the court did not indicate when it would deliver a ruling.