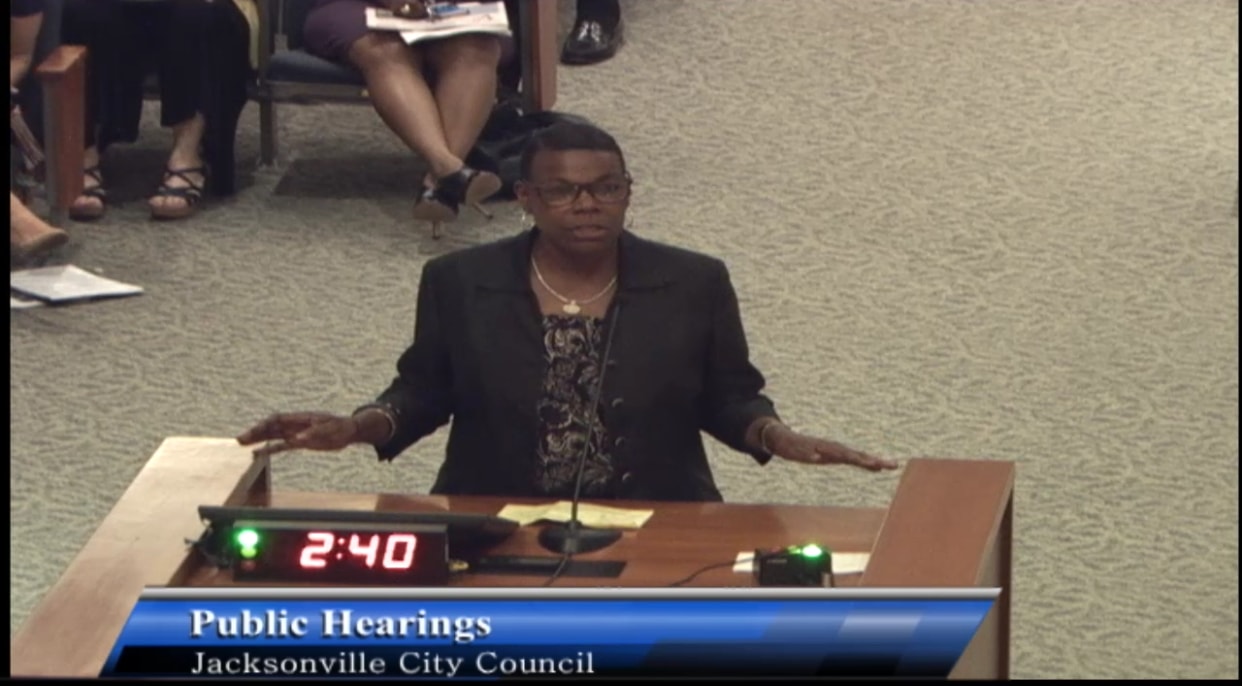 "We don't want this to be like the JEA issue."
During the Jacksonville City Council agenda meeting Tuesday, members were incredulous at the late delivery of the Duval County Public Schools' master construction plan.
They expected it Thursday, maybe Friday. They received it minutes before the meeting, a stack of 19 of them delivered to the reception desk in City Council offices.
Incredible chutzpah, thought some Council members. Especially given the district wants a special election in November to allow voters to decide on whether or not to authorize a half-cent sales tax.
Many are skeptical of the timing of the vote. Mayor Lenny Curry has asserted this should be on the 2020 general election ballot, rather than in a stand-alone, low-turnout election.
Gov. Ron DeSantis signed legislation requiring that such votes be on general election ballots starting next year; the Duval vote would be an attempt to circumvent that law.
The donor class (read: the Jacksonville Civic Council) believes that charter building standards and charter schools will lower the $1.9 billion price tag.
And Education Commissioner Richard Corcoran is skeptical, not just of the referendum, but of the school district itself.
However, the school board position had its advocates too, and they packed Council chambers, to such a degree that acting Council President Scott Wilson pushed to have the school tax referendum saved for last.
"It would be unfair to have people have to wait through all that," Wilson said.
Well-known Democrats, including Senate Democrat Leader Audrey Gibson and Rep. Tracie Davis, were on hand to make the case that the School Board has the right to call for a referendum this year.
Gibson warred with Curry on a previous referendum (the 2016 pension reform vote, where Gibson claimed Curry asserted she'd endorsed the vote when she hadn't).
Now, with Curry cool on this one, it was up to Gibson (and 67 other speakers) to bring the fire.
In an assertion of parliamentary privilege, Wilson did not honor a Gibson/Davis request to speak first and leave for a "prior engagement."
They got to sit and listen like those hardy souls still left on the Council dais. Eventually, they proposed to go "dead last," in the words of Councilman Greg Anderson.
Gibson said "there should be no distraction" regarding "charter schools."
"There is a plan," Gibson said. "Whether or not you agree with it is something else."
Gibson noted that public schools got no PECO dollars this year, then attacked the "cloaked" Civic Council as "not knowing what is at stake."
"It seems kind of strange for us to ask you all if we can vote," Gibson concluded.
Davis, a former special education teacher, added that this would "let the voters vote."
"We don't want this to be like the JEA issue … the Hart Bridge demolition … the Jacksonville Landing demolition," Davis said.
In addition to the two state legislators, other community notables spoke.
Former Councilman Warren Jones, a board member now, said the state underfunds schools, and without an impact fee or sales tax, "we need the help we can get."
"We've had to make really difficult decisions," asserted board member Elizabeth Andersen.
"How many Council members would be willing to drive a 50 year old automobile to work each day," asked NAACP President Isaiah Rumlin, saying the vote was for "safety and security … at every school."
Jacksonville Public Education Fund President Rachael Tutwiler Fortune said the group's polling, conducted via the University of North Florida, shows 60 percent support for a tax hike, with 78 percent supporting a facilities tax.
"More than three out of every four residents," Tutwiler Fortune said.
A rare voice in opposition: Jeanne Miller of the Jacksonville Civic Council, who acknowledged "severe capital needs," but said there is "no specific plan … a proposal that has yet to be voted on by the Duval County School Board."
Miller urged charter school construction standards as a way to use "taxpayer dollars in the most efficient manner."
"We want to make sure charter schools are provided a pro rate share," Miller urged.