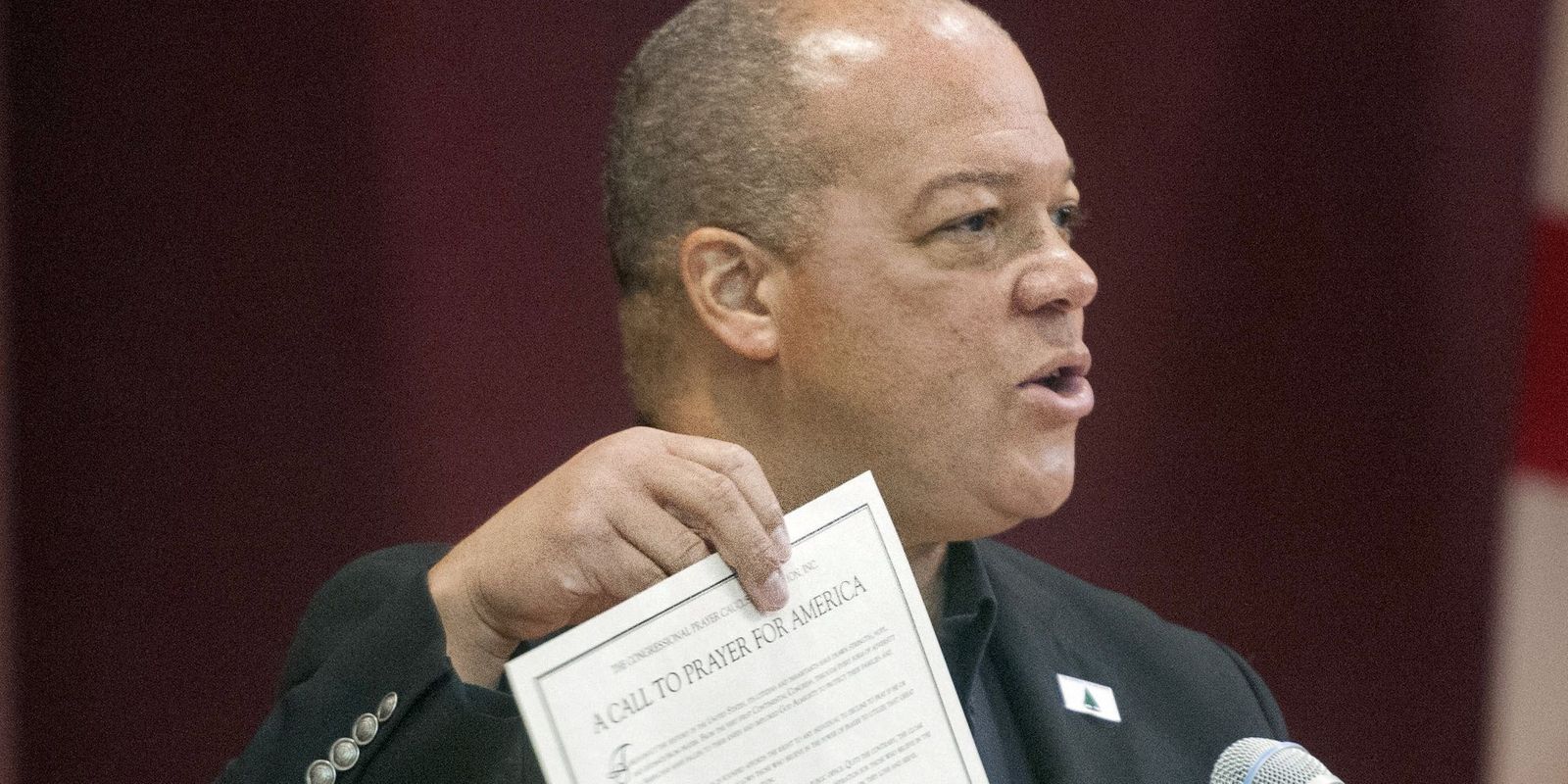 If anything, it will enhance Marlette's already lofty standing among his media colleagues
State Rep. Mike Hill clearly doesn't understand newspaper people. Otherwise, he wouldn't be organizing a demonstration outside the Pensacola News Journal offices on Saturday to complain about the biting coverage he has received from columnist/cartoonist Andy Marlette.
Since I know a little bit about the newspaper biz, having spent almost a half-century there, I'm happy to offer some insight into what Hill likely will accomplish with this little fit of pique.
Um, nothing.
If anything, it will enhance Marlette's lofty standing among his ink-stained brothers and sisters, not to mention people who use their brains as more than a doorstop.
Going forward, Andy Marlette will have far more influence than Hill will.
If Hill believes his hootenanny will intimidate one of the sharpest wits in the state, good luck with that. Veteran newspaper people have developed alligator-thick hide. Insults, threats, nasty emails, and phone calls to the publisher are part of the game, and we generally laugh them off.
I received my share of all that over the years, and from people with a lot more clout and intelligence than Mike Hill. And I'm still here.
People who rise to Marlette's level didn't get that far by worrying if some half-baked gasbag with a title might get his feelings hurt when confronted with the truth.
Records surfaced of Hill laughing at a public meeting when someone in the audience suggested he introduce a bill meting out Old Testament judgment for gays. I believe they were stoned back in the day.
Hill was not responsible for what was said from the audience. But I guess it never occurred to him that someone who serves in the state Legislature ought not to laugh with the crowd on something like that. It has nothing to do with being politically correct and everything to do with not being a colossal jerk.
Hill says he worships Jesus. Good for him.
I do too.
The Jesus that I worship commands his followers to love their neighbors, feed the poor, and visit the sick. He also says not to laugh when some lamebrain says stoning gay people to death is good public policy.
Protest that.
Hill's Republican colleagues in Tallahassee will treat him like a pariah if they don't succeed in running him out of the Legislature altogether. They have been blasting him from all sides and demanding, at the least, an apology.
Hill has refused to give one, which is fine. I wouldn't believe him anyway.
You know how it is with some people, though. They attack the messenger and scream FAKE NEWS and all that other Trumpian kool-aid they swill. And they organize protest rallies because, yeah, that'll show 'em!
The First Amendment protects such things, so y'all knock yourselves out. Wave your signs, chant your insults, and shake your fists. It won't change a thing.
Everyone will still know what Mike Hill did and why he is unfit for office. Other lawmakers in Tallahassee will avoid him like a typhoid-carrier.
And Andy Marlette will still be writing and producing outstanding editorial cartoons. I can't wait for the next one. The guy is really good.