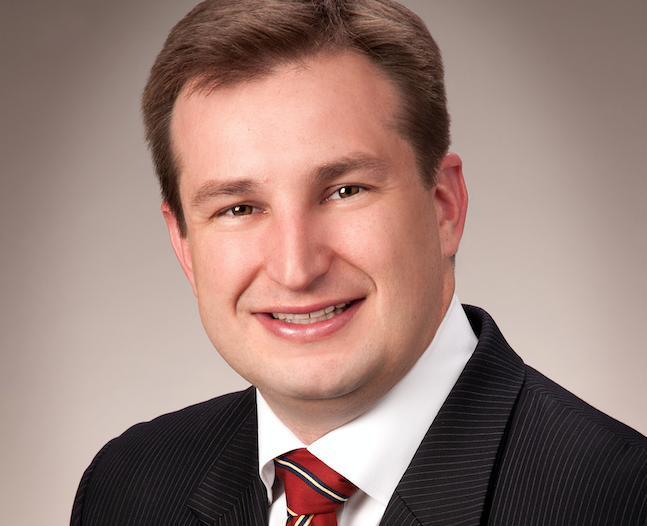 Other Central Florida state Senate candidates report little fundraising in May
Republican former state Rep. Jason Brodeur has pulled in another $94,000 for his bid to be elected to the Florida Senate.
Brodeur, of Sanford, is running for the Senate District 9 seat being vacated in 2020 by the term-limited Republican state Sen. David Simmons. According to the latest reports posted by the Florida Division of Elections, Brodeur reported collecting $34,299 in his official campaign fund and another $60,500 in his independent Friends of Jason Brodeur political committee in May.
Big sums are nothing new for Brodeur, who's been running for the seat for three years and has one of the more active Republican lawmaker leadership committees.
With the latest sums, his official campaign now has raised more than $378,000. It has spent quite a bit, but still had more than $200,00 in the bank on June 1.
Friends of Jason Brodeur, which Brodeur has used to support a variety of other Republican candidates and causes, has now raised more than $1.6 million, though it only had about $265,000 in hand at the end of May.
Brodeur's competition for the 2020 election includes Democrat Justin Miller of Oviedo, a former Navy intellegence official and businessman who founded a non-profit. Miller reported picking up only $50 in May, and has about $4,100 in his campaign coffer. Also running is Rick Ashby of Oviedo, an engineer who's taking the more progressive-Democrat road. He didn't report any fundraising in May. He started his campaign in 2017 and really hasn't raised much money, though he has staked his own campaign with some cash, giving it almost $2,000. He's spent all but $200 of that.
SD 9 covers Seminole County and parts of southwestern Volusia County.
Brodeur was almost the only Florida Senate candidate in Central Florida who raised any money in May.
The exception was in Senate District 17, covering central and southern Brevard County and northern Indian River County. Incumbent Republican state Sen. Debbie Mayfield pulled in $7,000 in May, giving her $260,000 raised and about $225,000 in the bank on June 1. She does not have an opponent yet.
Brodeur, president of the Seminole County Regional Chamber of Commerce, has shown strong appeal to Central Florida businesses and political action committees. His leadership PAC pulled in $15,000 in May from Disney Worldwide Services; $12,500 from the Advanced Florida Agriculture PAC; $10,000 from the Florida Medical Association; $10,000 from the Good Government PAC; and $10,000 from the Florida Association of Health Plans PAC.
His independent campaign brought in 28 maximum-donation, $1,000 checks, all but one of them from businesses or PACs.
Elsewhere in Central Florida, in Senate District 11, in western Orange County, Democratic state Sen. Randolph Bracy of Ocoee and his two challengers, Democrat Charles Law Jr. of Orlando and Republican Joshua Adams of Winter Park, reported little campaign finance in May. Bracy has raised $58,000 overall but had only about $4,000 on hand at the end of May. Over time, Law has put almost $5,000 into his own campaign, and had about $500 left, including a new $100 donation in May. Adams has raised $1,295 overall, and had more than $1,100 in the bank.
Democratic state Sens. Linda Stewart in Senate District 13, and Victor Torres in Senate District 15, raised no money in May, but neither of them has a challenger at this point. Stewart, whose district covers northern and eastern Orange County, has about $16,800 in the bank. Torres, whose district covers southern Orange and all of Osceola County, has about $15,000.