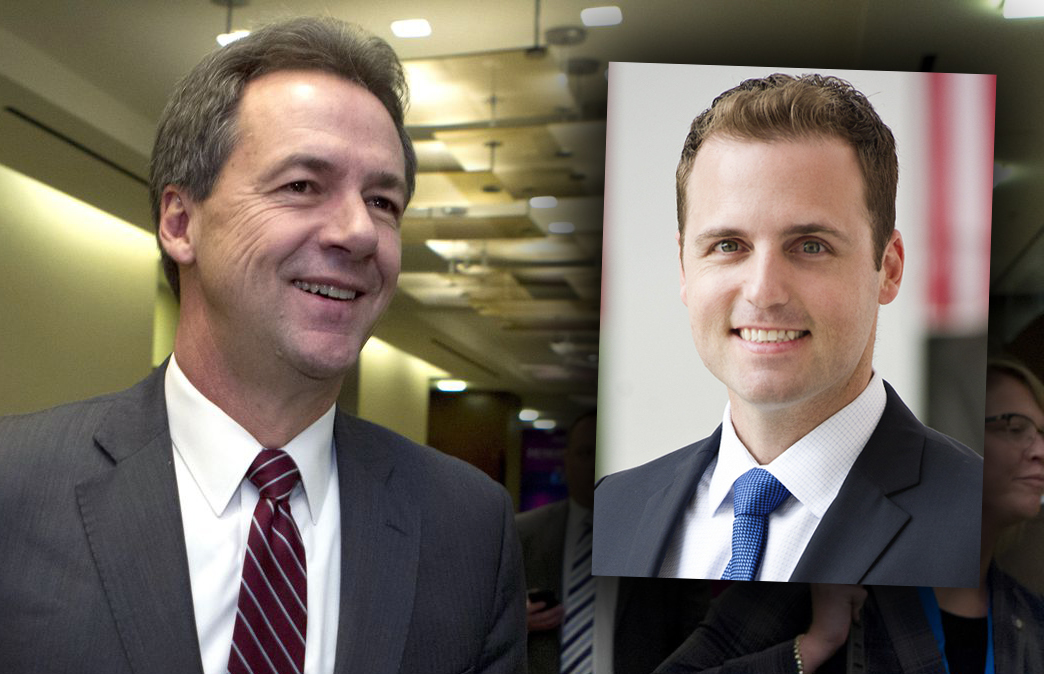 Montana governor seeking presidency in crowded Democratic field.
Democratic presidential candidate Steve Bullock will be in Tampa Tuesday for his first Florida fundraiser.
Justin Day, one of the top Democratic bundlers in Florida, is hosting a reception for the Montana Governor.
Day notably came out in favor of Bullock immediately after the candidate announced his White House campaign.
In an email to potential supporters, he continued to sound praise for Bullock.
"Gov. Bullock could have jumped in the race earlier like so many other candidates, he could have spent time speaking to political insiders on cable news, he could have traveled the country raising money, but he didn't," Day wrote.
"Instead, the Governor put people over politics, and ensured 100,000 citizens of Montana have access to affordable healthcare."
Day also shared a video featuring Montana constituents praising the Governor for convincing a Republican Legislature to continue Medicaid expansion. The program provides for 90,000 low-income Montanans in a state with 1 million residents.
That late entry does hold political consequence. Bullock, one of 23 candidates in the 2020 Democratic field, didn't qualify for first round debates.
But he's finding his way to Florida this summer nonetheless.
"Because he did his job, he will miss the first Democratic debate in Miami," Day wrote, "and if I know the Governor, he wouldn't change any of it."
That said, if Bullock can't have a podium in Miami, Day remains a Florida asset he's glad to claim.
Day, managing director for Capital City Consulting's Tampa Bay office, has been a lobbyist in Florida for years and boasts connections throughout the state.
Day served as Tampa finance chair for President Barack Obama's 2012 re-election campaign. He also served on Democratic presidential candidate Hillary Clinton's Florida finance team in 2016.
When Obama won re-election, including taking Florida's electoral votes for a second time, he owed the victory in part to Day. OpenSecrets.org listed Day as one of the top bundlers for the Democratic President's re-election.
The reception Day will hold for Bullock could net the candidate serious dollars at a critical stage of the campaign. The threshold to qualify for the third Democratic debates will double, and Bullock's campaign wants to get the candidate on the stage by fall.
Day's invites to the private reception ask for $100 to $2,800, the maximum allowable donation during the 2020 primary.
"I hope you can come out and meet him yourself," Day writes, "and see why I think he will make a great President."