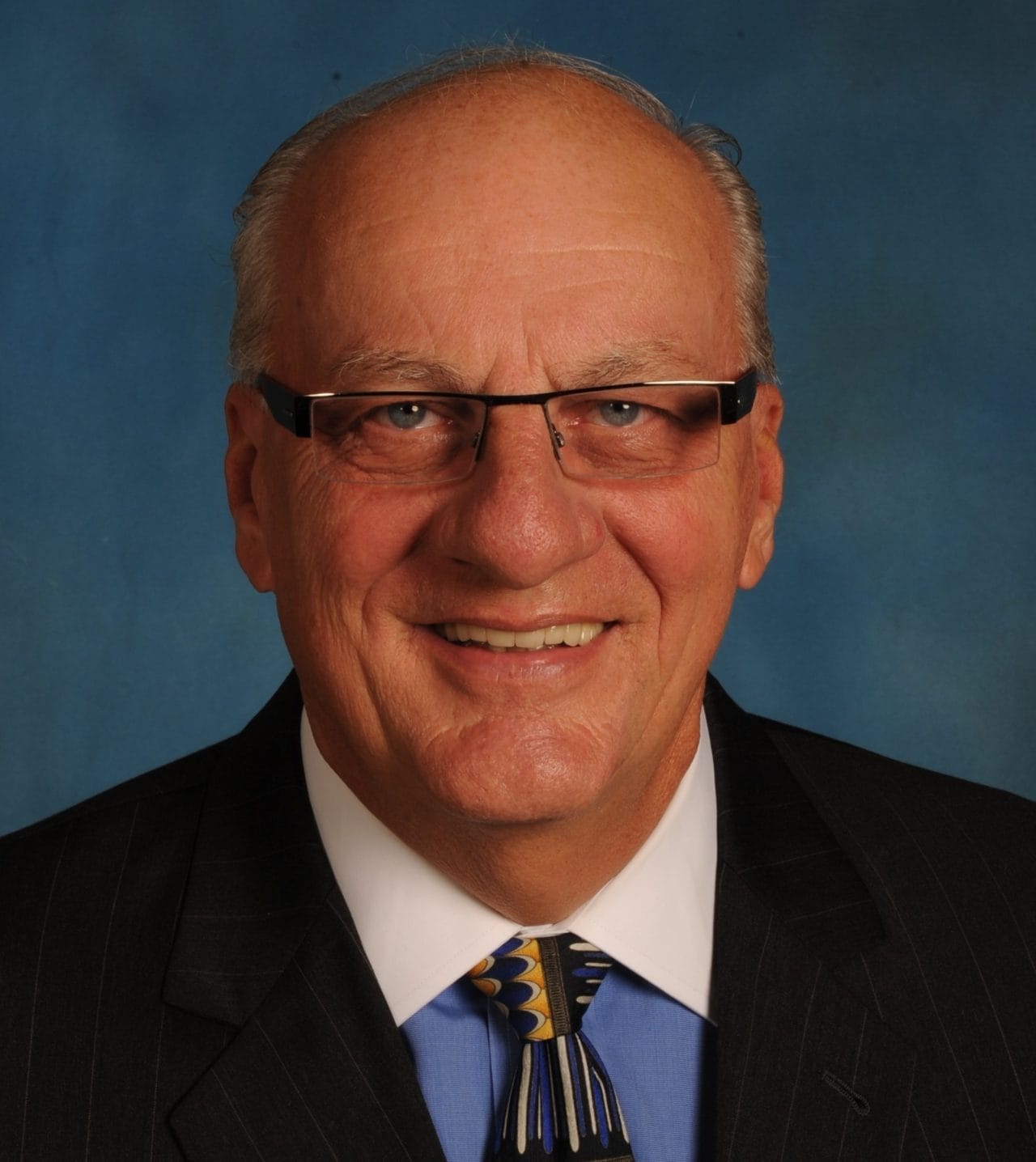 The allegations were made by an employee of a restaurant co-owned by Ortis.
Pembroke Pines Mayor Frank Ortis has been accused of sexual assault by an employee of Mayor's Cafe and Bagel Emporium, a restaurant that Ortis co-owns.
That's according to allegations contained within documents filed in Broward Circuit Court as part of a year-old civil lawsuit.
Ortis' attorneys have denied those claims, asserting the alleged victim has "perpetuated a fraud upon the court" in "a clear effort at a money-grab" against him.
They say that's due, in part, to the alleged victim originally misstating the day on which the assault allegedly occurred.
The lawsuit was filed March 2018 on behalf of Catherine Benjamin, who says she was hired to work as a cashier at the cafe on April 5, 2016.
Benjamin alleges that shortly after she was hired, Ortis approached her and asked her to meet him at Pembroke Lakes Golf to "speak in private."
Benjamin says she arrived at the location, where Ortis asked her to enter his car. She says she did.
"Without saying a word, Mr. Ortis grabbed Ms. Benjamin's left hand without her consent and forced it onto his pants in his pubic region," the complaint alleges.
Benjamin says she reacted in shock, and objected to the advances as Ortis continued to unbuckle his pants and attempt to pull her hand back to his groin. She says Ortis also attempted to undo her pants as well, before proceeding to kiss her and "[force] his tongue into her mouth."
She says she eventually left the car and was told by Ortis "she should not tell anyone what happened."
In the lawsuit, filed nearly two years after the alleged assault, Benjamin accuses Ortis of battery and intentional infliction of emotional distress.
Florida Politics has reached out to Mayor Ortis regarding the allegations and will update the piece should he issue a response.
The original complaint says the assault happened on April 19, 2016, just two weeks after Benjamin was hired at the cafe.
But Ortis' lawyers shot down that timeline, presenting documents showing Ortis was in Washington, D.C. during most of that day for a business trip with the Broward Metropolitan Planning Organization.
Ortis' attorneys submitted documents showing his flight schedule. He left Florida on April 18 and did not return until after 7:30 p.m. on the night of April 19.
Benjamin responded with an amended complaint, saying the incident happened on Tuesday, April 12, 2016, rather than Tuesday, April 19, 2016. Her attorneys declined to comment on details of the ongoing case.
Court filings show Ortis' attorneys don't view that date change as a simple error of memory.
Rather, they frame the lawsuit as an attempt "to tarnish the good name and reputation of [Ortis] who has dedicated many years of his life to public service and his local community," according to filings.
Ortis' attorney, David Di Pietro of Di Pietro Partners, has filed a defamation counter-claim on behalf of Ortis. Di Pietro elaborated on their position in comments to Florida Politics.
"We think the whole thing is just a made-up shakedown," Di Pietro said.
"It's a 'he said, she said' at best. And her credibility is already in question because of stating it happened on a particular day and then pulling back on it, saying it was another date."
Those assertions have been disputed by Benjamin's lawyers. In the last action in the case, a hearing has been set on Benjamin's motion to dismiss the defamation claim.
Ortis' attorneys do concede he was in the state on April 12, 2016. But in responses filed with the court, they say the Mayor was unable to recall whether he was present at the cafe that day or whether he spoke to Benjamin.
Benjamin is being represented by Gary Englander of Englander Peebles.