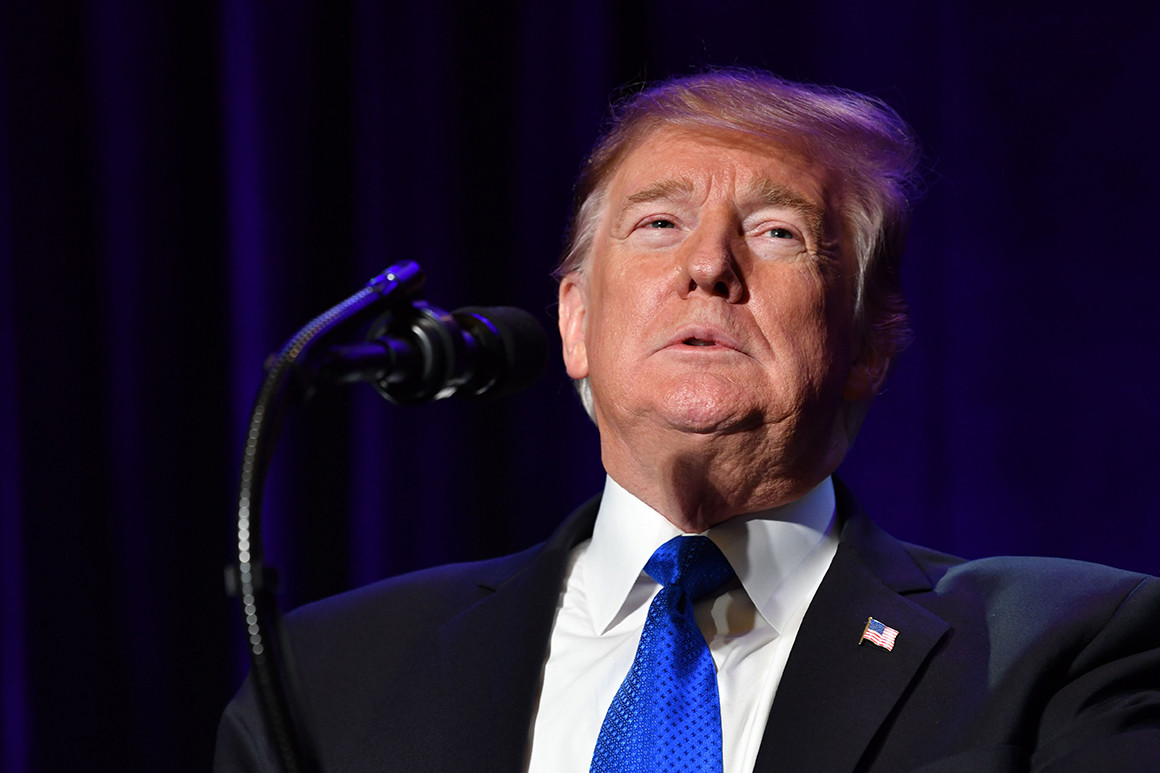 $100,000 gets you in the door at Doral.
President Donald Trump will follow up his Tuesday night rally in Orlando with a big-dollar fundraiser in South Florida.
The event invitation is sparse on details, beyond date and location: the Trump National Doral.
The host committee, meanwhile, is small but as connected as it gets: Republican National Committee co-chairs Ronna McDaniel and Tommy Hicks, Jr., along with Trump Victory Finance Chairman Todd Ricketts.
The fundraiser, which is being put on by Trump Victory, offers two admission tiers … and both are six figure spends.
For $250,000, an entrant gets access to a roundtable, a photo, and lunch. Sans roundtable, entry is $100,000.
The incumbent is aggressively fundraising already. He raised over $30 million in Q1, and had $41.3 million on hand as of the end of March.
Popular with Republicans, Trump faces a nominal primary challenge, from former Massachusetts Gov. William Weld. However, what next week's schedule makes clear is that the President is beginning what will be close to a 16-month sprint to the 2020 general election.
The Wednesday fundraiser in Doral will capitalize on the energy of the Orlando rally the day before.
The President will appear at the Amway Center in downtown Orlando. The arena seats about 20,000.
Those on hand will see both first couples.
Trump will be joined there by First Lady Melania Trump, Vice President Mike Pence, and Second Lady Karen Pence.
The President won Florida narrowly in November of 2016, by fewer than 113,000 votes. However, the political landscape of the state has been shaped in his image.
One ally, Sen. Rick Scott, ended the political career of three-term Democratic Sen. Bill Nelson in November.
And another ally, Gov. Ron DeSantis, upended a strong frontrunner in Adam Putnam with the Trump endorsement, then went on to defeat Democrat Andrew Gillum.
Scott and DeSantis benefited from two Trump rallies in the last week of the campaign in the Sunshine State.
In turn, they understand the connection to the White House.
"The reason they're in Florida is because, really if you look at it, since he's taken office, Florida really has been his home," DeSantis said Tuesday.
"I think he understands Florida issues more than other Presidents who didn't have as much of a relationship with Florida," DeSantis said.
In that context, it makes sense that Pres. Trump's first big rally and fundraiser will be in Florida.