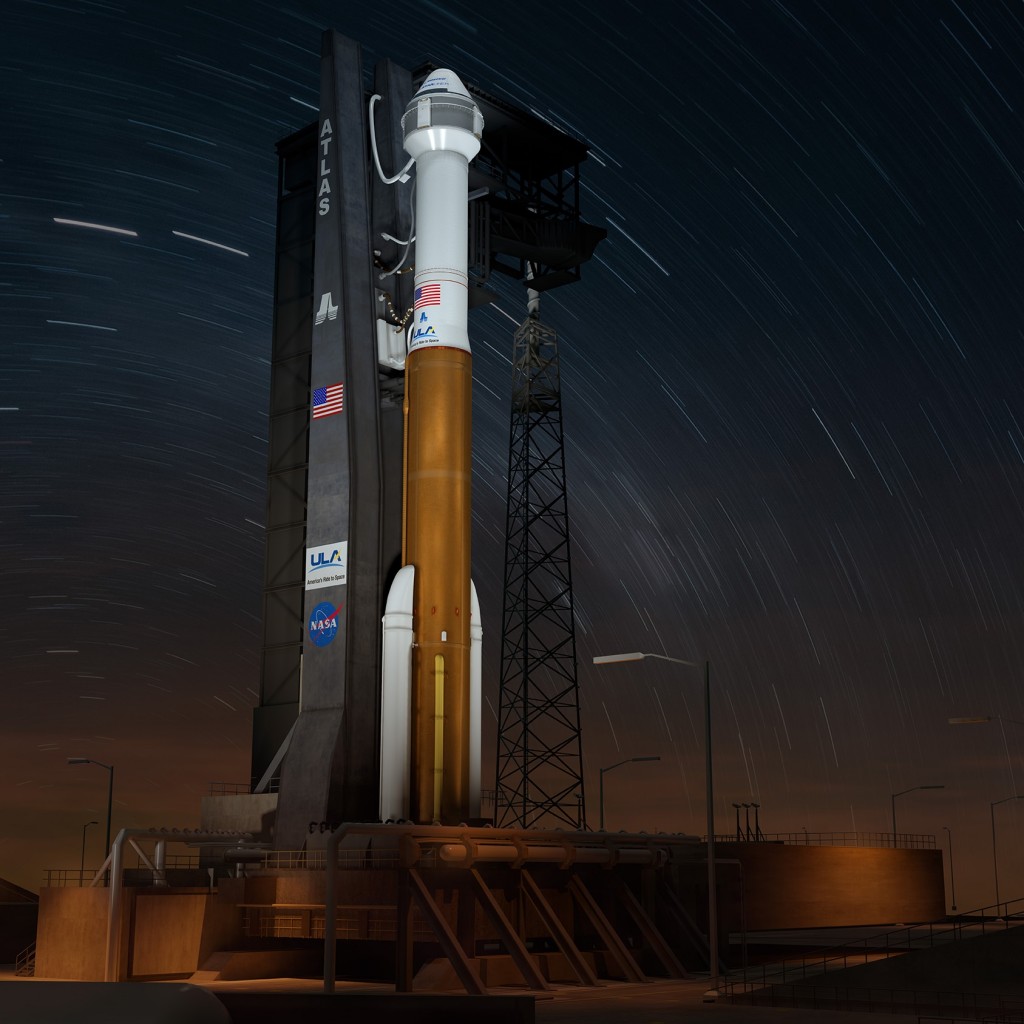 'This storied Florida space community will be the center of gravity for Boeing's space programs'
Florida is gaining another big chip in the private space industry with Boeing's announcement Wednesday that it is moving its Space and Launch Division headquarters to Titusville.
"Looking to the future, this storied Florida space community will be the center of gravity for Boeing's space programs as we continue to build our company's leadership beyond gravity," Boeing Defense, Space & Security President and Chief Executive Officer Leanne Caret said in a news release. "The time is right for us to locate our space headquarters where so much of our space history was made over the past six decades and where so much history awaits."
Space and Launch, a division of Boeing Defense, Space & Security, currently has its headquarters in Arlington, Virginia.
"Boeing's Space and Launch headquarters will be another turning point for our community, as it represents a new set of activities for Boeing on the Space Coast," said Lynda Weatherman, president and CEO of the Economic Development Commission of Florida's Space Coast.
Boeing always has had a heavy commitment to the Space Coast and Cape Canaveral, with a rich history dating to the early days of America's rocket program there in the 1950s, and participation in every major space venture NASA has pursued, from Mercury on, as well as many for the Air Force.
Of late the Boeing has been involved in deployment from there of its X-37B, uncrewed, reusable space vehicle for the Air Force; development of its CST-100 Starliner commercial spacecraft, which is preparing for two test flights later this year and astronaut-carrying missions to the International Space Station in 2020; and development of NASA's next generation powerful rocket, the Space Launch System.
Yet the company has retained its headquarters and back-office operations in Virginia and elsewhere until now.
"This move significantly adds to the industrial and intellectual capacity for the business of Space in Florida. Since the retirement of the Shuttle in 2011 left the region in distress the Cape Canaveral Spaceport has retooled and is undergoing a true Renaissance," said Dale Ketcham, Space Florida's chief of strategic alliances. "The arrival of Boeing's Space & Launch HQ reflects the Cape achieving critical mass. The future of Florida continues to build momentum."
Boeing expects to start moving a relatively small staff of top executives and support personnel this summer into the building that Boeing already has in Titusville, on U.S. 1, just south of the NASA Causeway connecting to Kennedy Space Center, across the highway from the Space Coast Regional Airport.
Boeing officials said the full move should be completed by the end of the year, to put the Space and Launch Division leaders in closer proximity with NASA, Air Force and commercial customers and the launch systems of Cape Canaveral.
"Boeing has been a dominant presence on the Space Coast for six decades, and this move represents a continuation of that legacy and future commitment," said Jim Chilton, senior vice president of Space and Launch stated in the company's release. "Expanding our Boeing presence on the Space Coast brings tremendous value for our commercial and government space programs through focused leadership, strategic investment, customer proximity and additional contributions to the vitality of the region."
The announcement will place major Boeing space headquarters not far from those of Blue Origin's and FireFly's, and from operational units for other major space companies including United Launch Alliance [of which Boeing is a partner] and SpaceX.
"Florida is the world's premier gateway to space and our commercial space industry continues to flourish," said Gov. Ron DeSantis. "Boeing's decision to move its Space and Launch headquarters from Arlington, Virginia to Titusville affirms our state's position as a national leader in innovation and job growth and will bring increased investment to the Space Coast."
Florida Republican U.S. Senators Marco Rubio and Rick Scott also quickly welcomed the news Wednesday.
"Florida continues to be a leader in space exploration and development, serving as the United States gateway to the stars," Rubio stated in a news release. "I welcome Boeing's decision to move their Space and Launch headquarters to the Sunshine State."
"Our state is proud to have Boeing officially move their space division to Florida's Space Coast. The space industry has long been an important and iconic part of Florida's history and economic success, and with our incredible business climate and low taxes, it's no surprise that Boeing chose our great state. Today's announcement is great news for our growing Space Coast community and will create more jobs for hardworking Florida families," Scott stated.
The headquarters move will have no impact on Boeing's space operations in other states, including California, Texas, Alabama, Colorado and Louisiana.
"Boeing will continue to be a dynamic space presence in its existing locations, contributing to the vitality of those aerospace hubs, collaborating with our regional partners, and inspiring future generations of space engineers, technicians and innovators," Chilton said.