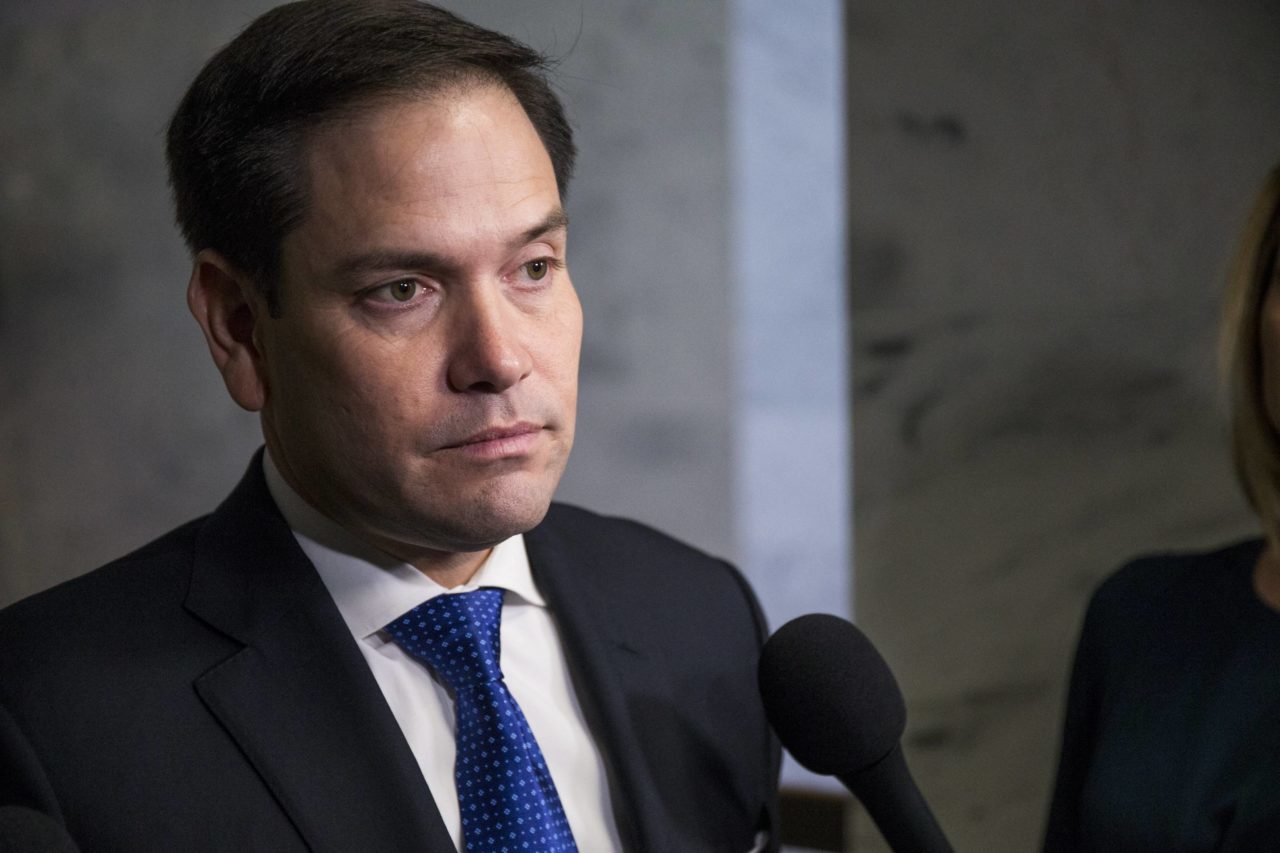 Senators claim "Government can and will assert editorial control."
Sen. Marco Rubio has taken a keen interest in countering foreign influence operations, and Tuesday, he turned his sights on what he sees as a questionable global information/news network.
Rubio and Republican Senate colleagues Chuck Grassley, Tom Cotton, John Cornyn, Todd Young, and Ted Cruz wrote a letter to the Department of Justice (DOJ) "to determine whether Qatari-owned media company Al-Jazeera should be registered as a foreign agent."
In a response below, the network vigorously refuted the Senator's claims Wednesday afternoon.
The letter denotes the "state-owned" company's "significant reach" in the United States.
"News articles have reported activities in which Al-Jazeera Media Network (Al Jazeera) is engaged that raise legitimate questions about whether it should register as a foreign agent. Al-Jazeera is a global organization spanning dozens of countries, including the United States, and reaches hundreds of millions of people worldwide," the Senators write.
"In 2016, its offshoot, Al-Jazeera America, closed. However, Al-Jazeera expanded its digital presence via Al-Jazeera Plus (AJ+), its online news channel which is headquartered in the United States," the Senators added.
Unique among global networks, members of the Qatari royal family have held and hold leadership positions with Al-Jazeera.
Rubio and his colleagues see that as troubling, given the network's sympathetic showcases for Hamas, the Muslim Brotherhood, and other American adversaries.
"Given that members of the ruling family are in charge of managing the media network, it is more likely than not that the government can and will assert editorial control over media content," the Senators assert.
"Qatar's officials have said that government-controlled media is a form of 'soft power.' As such, one can reasonably infer that Al Jazeera is a messaging tool for the Qatari government, and, on its behalf, has engaged in inherently political activities and sought to influence public opinion in the United States," the Senators contended.
"Al-Jazeera's broadcasts, including AJ+, mirror the policies and preferences of the Qatari government, which, together with the state funding and other indicia of agency, demonstrate that Al-Jazeera and its media subsidiaries act as alter egos of the Qatari government in ensuring dissemination of the government's viewpoints."
To that end, the Senators want information from the DOJ, including whether the DOJ has scrutinized whether AJ is functioning as a foreign agent and why the department has not compelled those affiliated with the media organization to register as such.
There is a recent precedent for a dissident foreign news-and-views operation to register as a foreign agent. Russian outlets were compelled to register in recent months, and Chinese outlets are under the same pressure.
However, Al Jazeera does not believe such strictures apply to the network:
"Al Jazeera Media Network, its channels and its platforms, including AJ+, operate with editorial independence while receiving public funding and, in this respect, are similar to most global media organizations, including the BBC, CBC, and Deutsche Welle.
"AJMN is a Private Foundation for Public Benefit under Qatari law; it is not owned by Qatar, and its reporting is not directed or controlled by the Qatari government nor does it reflect any government viewpoint. Therefore, FARA registration is not required.
"Specifically with regard to AJ+, AJ+ English is based in the United States, and its young, diverse staff, none of whom are Qataris, develop the AJ+ content and report to U.S.-based managers. AJ+ reporting is driven by, and responsive to, the interests of its audience, as any digital platform must be in order to be successful, create meaningful engagement and grow a following.
"Meanwhile, AJ+ English content, at times, runs counter to societal norms and policies of Qatar, or is critical of Qatar, precisely because the platform is independent and audience-driven.
"Al Jazeera's work has won the respect and recognition of its peers in journalism. Since 2011, the network and its channels have won nearly 300 awards and recognitions, including five Peabody awards, three International Emmy Awards, the Overseas Press Club's prestigious Edward R. Murrow Award in 2019, and the New York Festivals Broadcaster of the Year for three consecutive years, to name but a few."