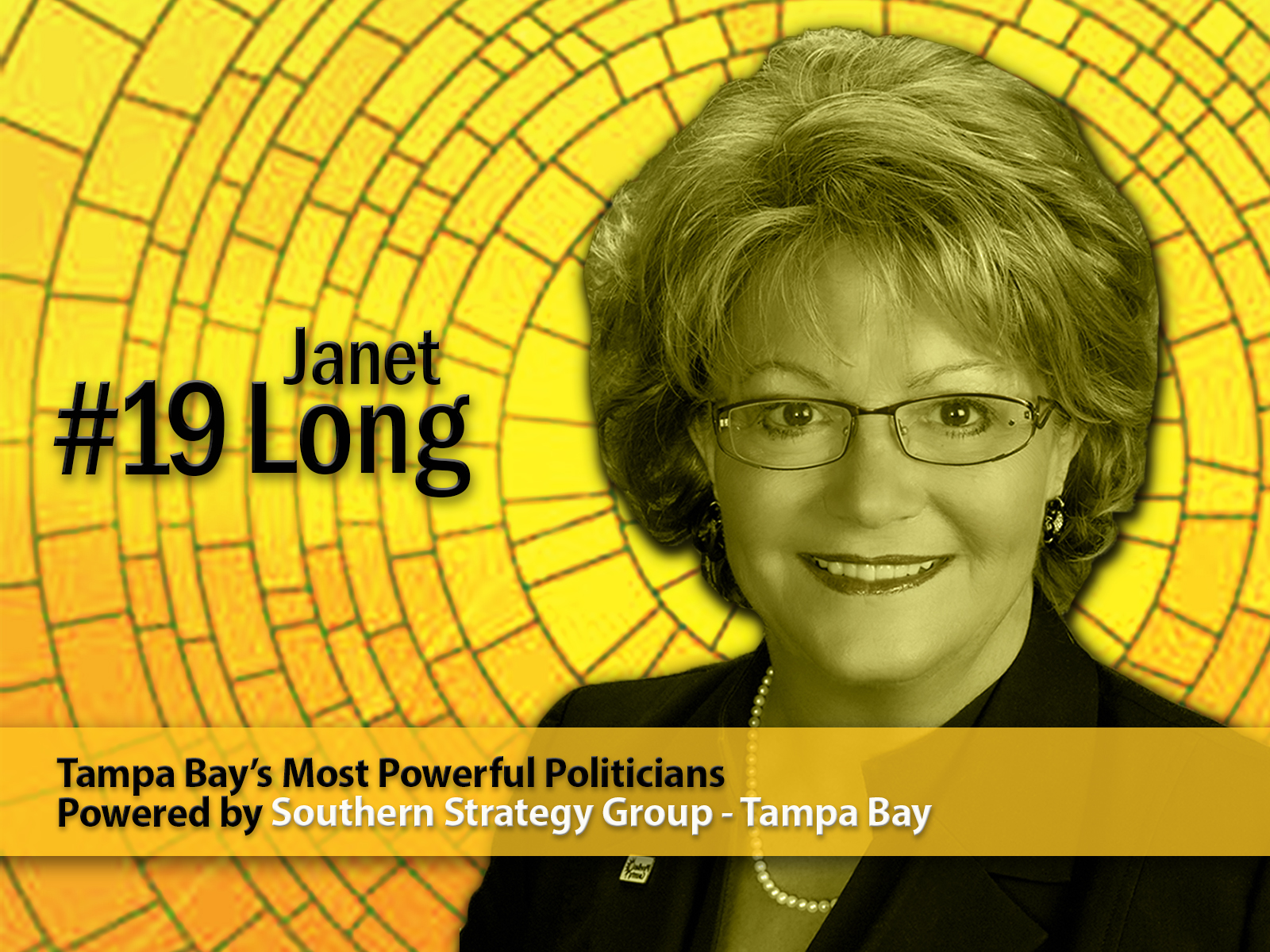 Long is leading conversations on how to make the county's transit agency solvent.
Pinellas County Commissioner Janet Long continues to grow her political muscle in the Tampa Bay region, particularly when it comes to transportation.
As Chair of the Pinellas Suncoast Transit Authority, Long is leading conversations about how to make the agency solvent as it faces a massive $1.7 million deficit next year.
Long led conversations about cutting bus service along some of the county's underutilized routes. On paper, it seemed to make sense to slash unproductive service, but those who do use the routes showed up en masse begging PSTA not to cut what is for them a transportation lifeline, literally for some who use it to access medical care.
Instead of robbing Pinellas County residents of the only form of transportation they have, Long proposed a series of alternatives including tapping the county's authority to raise gas taxes. In the end, her fervor won out and the board decided to use reserves to temporarily fund service despite a deficit while staff searched for other revenue streams.
She even mulled the potential for a new transit sales tax referendum. Though, her political savvy showed through in the careful manner in which she approached what is a delicate matter both locally and statewide.
"Janet Long wakes up with one mission – get things done," said Vice President of Community Partnerships and Policy at Vinik Family Office Christina Barker. "You can always count on her for an honest and straightforward perspective. She has been serving the people of Pinellas County for more than 15 years and no doubt they keep re-electing her because there is not a more energetic and dedicated public servant to ever have graced their ballots."
Long has also led the way on St. Pete's proposed Central Avenue Bus Rapid Transit route. She has worked with partners in St. Pete and PSTA staff on applying for $21 million in federal dollars to pay for about half of the project's cost. The project received the Federal Transit Administration's second-highest ranking, positioning it well for a grant.
Long is also running for re-election to serve a third term. She was first elected in 2012, defeating Republican Neil Brickfield to add a Democratic voice to the then-Republican-controlled commission. Before serving on the Pinellas County Commission, Long served in the Florida House of Representatives from 2006 until 2012.
Long also landed at No. 19 last year. The year before that when she chaired the Board of County Commissioners, she ranked No. 15.
"Anyone who has met Commissioner Long knows that she is passionate about two things , the County and her family," said Laura Boehmer of Southern Strategy Group. "Commissioner Long has unfinished business with transportation and resiliency on the top of this list. She wants one more term to fulfill her promises to her children and grandchildren to leave Tampa Bay a better place for future generations. My bet is she gets it done."
Joe Henderson's take: You want to know what she is thinking? Just ask her a direct question and expect a direct answer. Don't you wish all politicians were like this?
Follow the entire list here, on Facebook, and on Twitter with #Top25InTB.