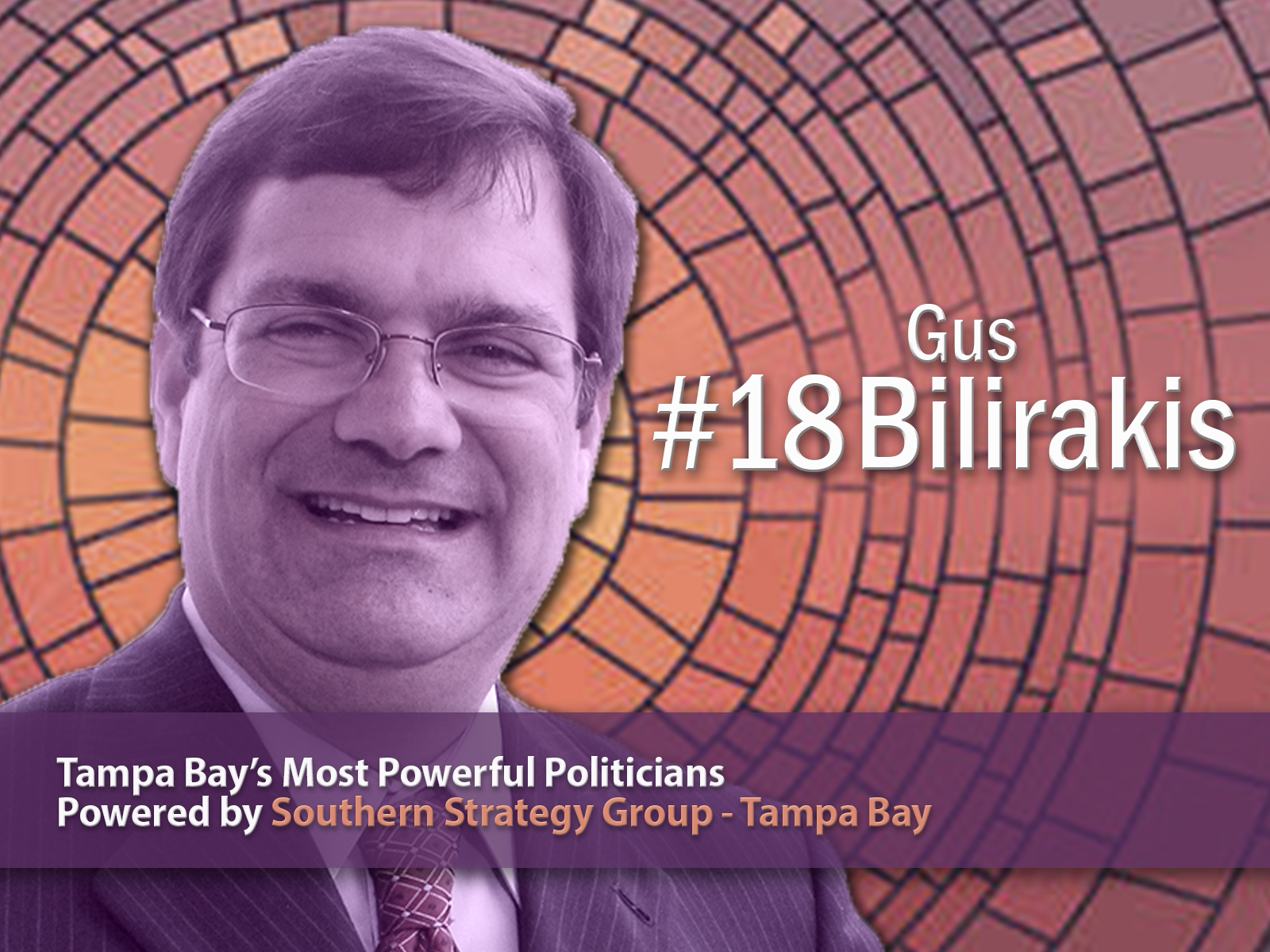 Bilirakis landed a top "legislative effectiveness score" this year.
U.S. Rep. Gus Bilirakis remains one of the Tampa Bay area's most powerful politicians, coming in No. 18 on this year's list. Though that's down three spots from his No. 15 rank last year, Bilirakis is a name hard to miss in regional political circles.
Republican Bilirakis has held his Congressional District 12 seat in north Pinellas County since 2007. Before that, his father represented Congressional District 12. Between the two, there has been a Bilirakis representing the district for more than three decades.
"The Bilirakis name is a household one in Tampa Bay. Gus always does his region right whether it was in the halls of Tallahassee or Washington, D.C.," said Republican strategist Anthony Pedicini. "He embodies Teddy Roosevelt's quote, "Walk softly and carry a big stick."  Gus is soft spoken but his name wields both respect and political power." 
Bilirakis' political might and family legacy were on full display last November when he toppled what some Democratic operatives thought could be a competitive candidate. He won against Democrat Chris Hunter by 18 points. That sound defeat came despite an onslaught of negative ads against Bilirakis and an infusion of Democratic Party cash as the party looked to the district for a possible flip as part of what they hoped would be a "Blue Wave."
Furthering Bilirakis' political influence this year was a Center for Effective Lawmaking score that gave Bilirakis its highest "Legislative Effectiveness Score" out of any other lawmaker.
Bilirakis credited a lengthy list of accomplishments including lowering health care costs, fighting for veteran rights and ushering in strict penalties for Medicare and Medicaid Fraud.
That includes things like the Lower Drug Costs through Competition Act, which created an expedited process under the Food and Drug Administration to approve generic prescription drugs and the Community CARE Act that reauthorized and funded community health centers that provide access to primary care, dental and mental health services for 25 million Americans. It also includes the CHIP Buy-In Program for families who make too much money to qualify to purchase Children's Health Insurance Program policies directly from the state at a discounted rate.
Joe Henderson's take: He is a leader in the fight to shape up the Veterans Affairs and lower the cost of prescription drugs. That wins him kudos in my book.
Follow the entire list here, on Facebook, and on Twitter with #Top25InTB.