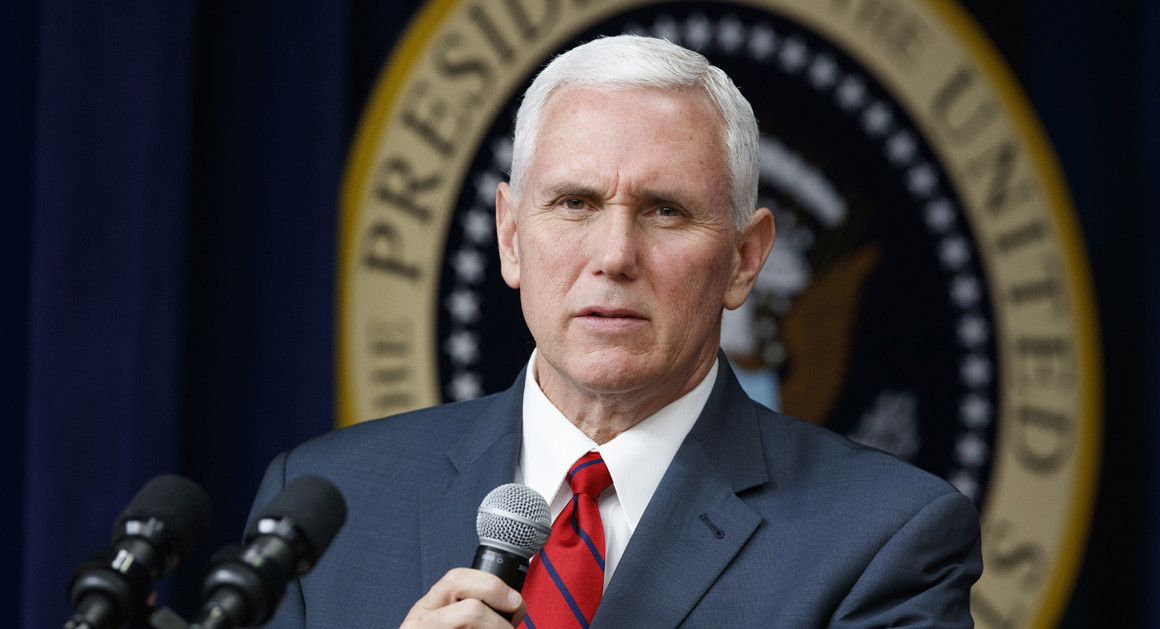 Because of Trump, Latinos "experiencing record low unemployment."
As President Donald Trump begins his 2020 reelection push, Vice President Mike Pence will appear in Miami Tuesday to help launch the 'Latinos for Trump' coalition.
The Tuesday, June 25 event comes just one day before the Democratic presidential candidates will appear in Miami for the first debate of the 2020 cycle. That debate will span two nights, with 10 candidates debating each evening.
The group will aim to help Trump appeal to the Latino demographic in order to fend off whichever Democratic challenger emerges from the crowded field. Trump earned about 33 percent support from Latino voters in 2016, according to exit poll data.
That's actually a higher share than voted for Republican nominee Mitt Romney in 2012.
"Vice President Pence looks forward to returning to Florida to launch the 'Latinos for Trump' coalition — a national effort to mobilize Latino supporters of President Trump," said Hannah Castillo, Director of Coalitions of Donald J. Trump for President, Inc.
"Because of President Trump, the Latino community is experiencing record low unemployment, paychecks are rising, and this country is standing for freedom against tyranny in countries like Venezuela and Cuba.
"Additionally, on the world stage the President is protecting American jobs by standing up to China. The strong Latino support for President Trump and his policies will be instrumental in re-electing the President for a second term."
The launch will take place at the DoubleTree by Hilton Hotel Miami Airport & Convention Center. Doors open at 8:30 a.m., though the actual event will begin at 10 a.m.
By holding onto his 2016 Latino support, or building on it in 2020, Trump could help secure the state of Florida, which he won in his first election bid. That would help Trump keep hold of his majority in the Electoral College, though he would again need to perform well in the Rust Belt.
The Trump campaign has been paying special attention to Florida recently. Trump recently launched his 2020 bid with a rally in Orlando.