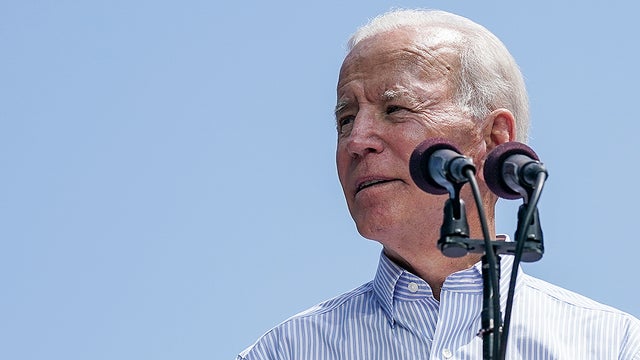 Biden says Trump's Latin American and immigration policies 'subvert American values'
Democratic presidential candidate and former Vice President Joe Biden trashed President Donald Trump's strategies toward Western Hemisphere countries and the United States immigration as "morally bankrupt," in an op-ed column Monday in the Miami Herald.
Biden will appear in Miami Thursday as part of the two-day Democratic presidential candidates' debate broadcast by NBC and its affiliated networks.
The op-ed cast Trump's strategies as replacing previous effective policies "with policies to assault the dignity of the Latin community and scare voters to turn out on Election Day, while not addressing the real challenges facing our hemisphere."
The column, headlined, "Biden: Our Latin America policies are morally bankrupt. Mine reflect American values," argues in favor of the strategies of President Barack Obama, which he said he led as vice president.
They include engagement of Latin American countries; pursuing immigration reform that would consist of paths to citizenship for those brought to the United States as children and deal with undocumented immigrants with human respect; improving technology and security at ports of entry where most drugs are shipped in; and "standing with our partners in the region to take on corruption, transnational criminal groups, climate change and threats to democracy and the rule of law."
He charged that Trump's policies amount to threatening partners, "flinging insults," seeking to end temporary protected status for refugees, placing children in cages, "tear-gassing asylum-seekers, ripping children from their mothers' arms — actions that subvert American values and erode our ability to lead on the global stage."
Biden accused Trump of mishandling relations with friendly countries in Latin America and misjudging and misplaying responses to Venezuela and Cuba.
That, he wrote, causes more problems for Venezuelans and Cubans who have fled to the U.S. and less prospect for the end of suffering for people in those countries, and undercutting international efforts to restore democracy to both.
Biden also warned that the situation widens an opening for increased influence from Russia and China.
"After four years of Trump taking a wrecking ball to our hemispheric ties, experienced and respected U.S. leadership will be vital to repairing cooperation and addressing shared regional challenges," Biden's column concludes. "If elected president, my first step will be to ensure that our policies in the Americas once again reflect our American values."