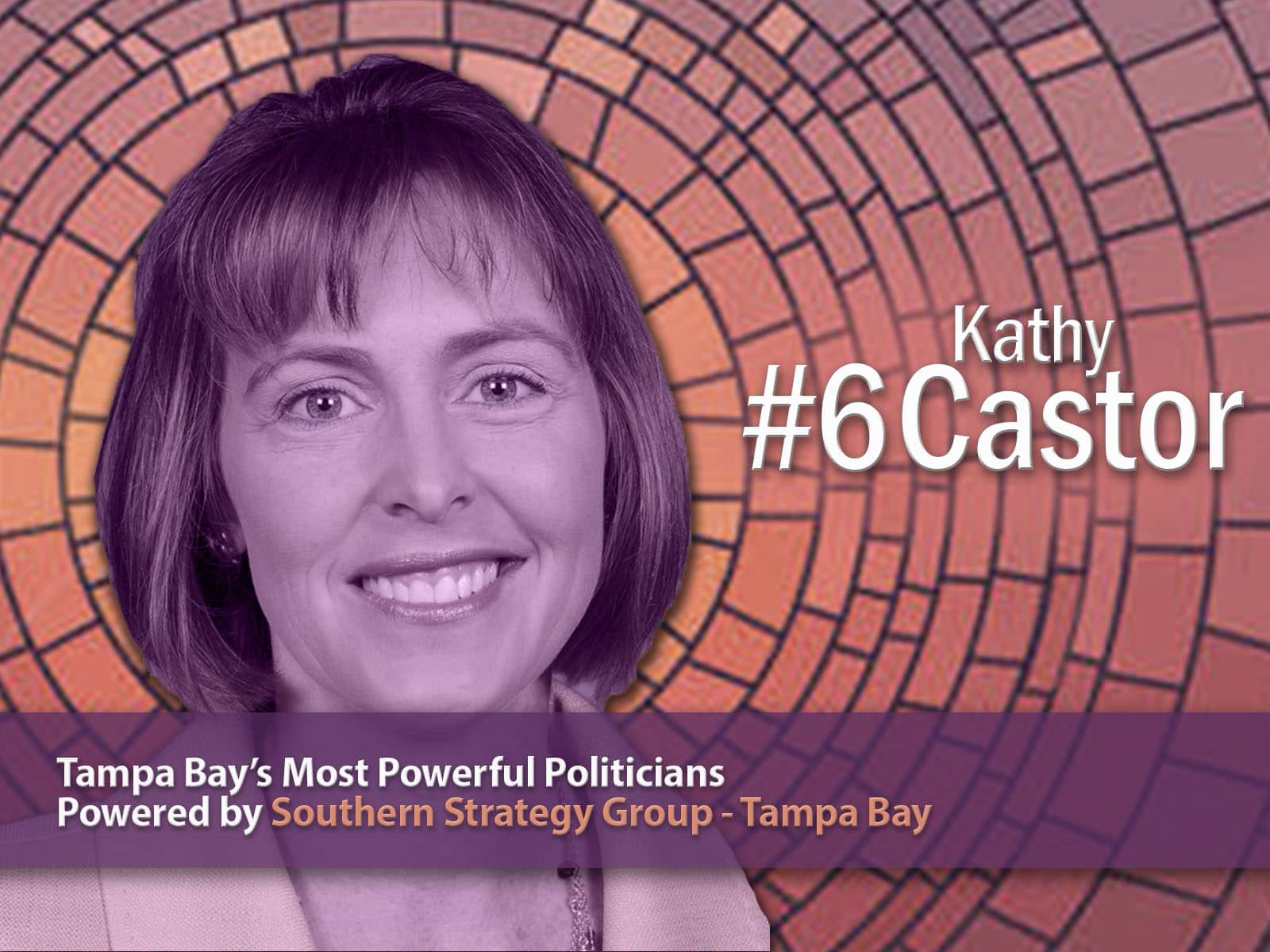 Castor is leading national efforts to combat climate change.
U.S. Rep. Kathy Castor has emerged as the region's top leader on climate change. 
While the environment has always been a top priority for the Democratic lawmaker from Tampa, her leadership on combating climate change took on a larger role this year after Democrats regained a majority in the U.S. House. 
The party voted to again tap its top-ranking member, Nancy Pelosi, as Speaker of the House. Pelosi then tapped Castor to head a revived Select Committee on Climate Change. In that role, Castor oversees research and mitigation strategies to combat climate change. 
"Her selection to chair the Select Committee on Climate Crisis has only raised her profile in recent months and given her a new avenue to address climate change, its impact on Florida, and the implications it has for our nation," said Democratic political consultant Tom Alte. "Trump's anti-science and conspiratorial views on the issue has put the Congresswoman's work front and center and increased her influence in the process."
Since then, Castor has been dogged. She joined U.S. Rep. Charlie Crist of St. Petersburg in reintroducing the Florida Coastal Protection Act to ban offshore drilling in Florida. The bill would make the current moratorium permanent. It's an issue important to Floridians. Voters overwhelmingly approved an offshore drilling ban in the state constitution last November.
Castor's not shy about her environmental advocacy. Most recently she joined calls from other Florida lawmakers for Democratic presidential candidates participating in the first debates in Miami to include climate change in their discussions.
Castor also helped lead efforts in Pinellas County to combat red tide as it ravaged the Gulf Coast last year. She, along with Crist and then U.S. Sen. Bill Nelson, assembled a group of marine researchers and business stakeholders to address needs. The group then took that information to Washington to attract federal dollars, ultimately drawing down $10 million.
Castor has also worked to tackle other topics including fighting to preserve the so-called DREAM Act that allows children of undocumented immigrants to have certain legal protections while they go to college and she's been a vocal critic of President Donald Trump's immigration policies. 
Castor also joined House Democrats in fighting to protect former President Barack Obama's signature health care law, the Affordable Care Act, and regularly calls on state lawmakers to implement Medicaid expansion under the law. 
This month, Castor also criticized Trump for rolling back travel and entrepreneurship allowances in Cuba. 
Castor held steady on this year's list of Tampa Bay's Most Powerful Politicians. She landed at No. 6 last year, too.
Joe Henderson's take: While Washington is gripped by impeachment talks, Castor was chosen by Speaker Nancy Pelosi to lead the vital Select Committee on Climate Change. If Democrats hold onto the House, Castor's star will shine brighter.
Follow the entire list here, on Facebook, and on Twitter with #Top25InTB.