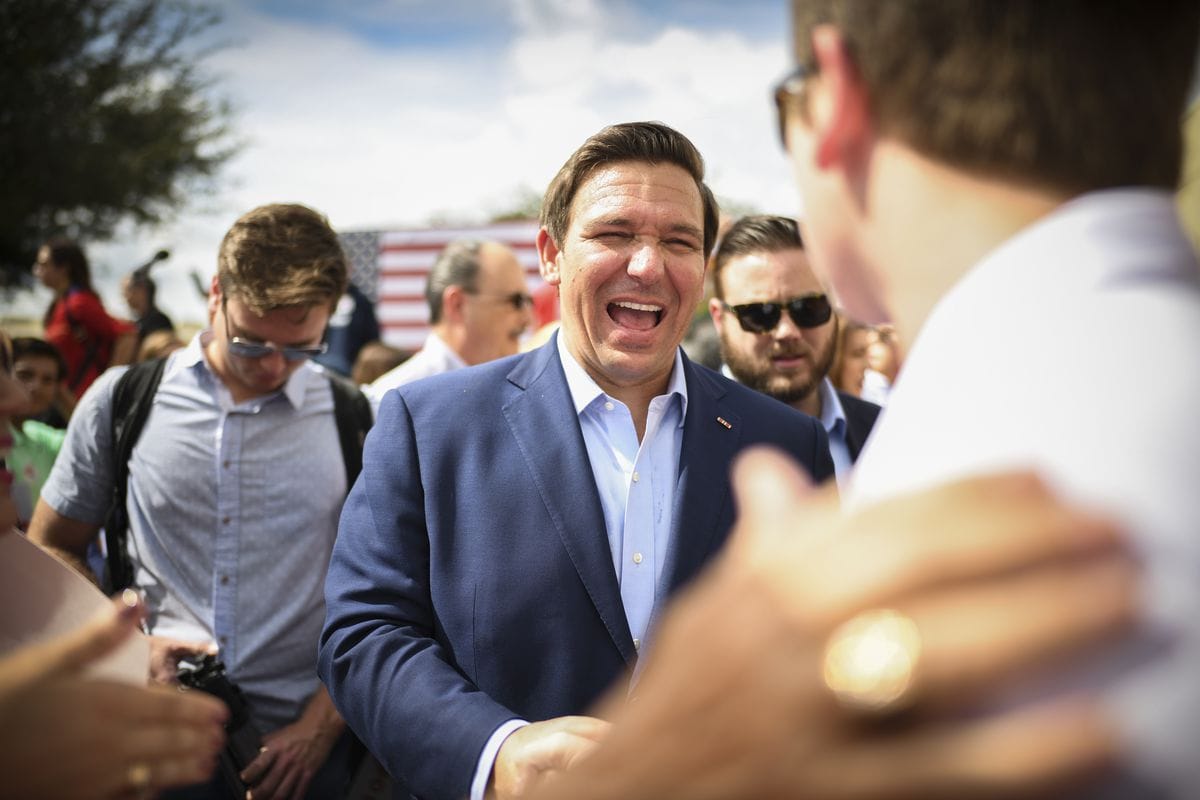 The law is designed to reduce the amount of time abused and neglected children spend in foster care.
Gov. Ron DeSantis on Tuesday signed into law the "A Year is a Long Time in the Life of a Child Act," a measure designed to reduce the amount of time abused and neglected children spend in foster care.
A top priority of the Florida Guardian ad Litem Program, which represents these children in dependency court proceedings, the measure also garnered strong backing from the Legislature. It passed both chambers unanimously after passionate speeches by sponsors Sen. Ben Albritton of Wauchula and Rep. Spencer Roach of North Fort Myers in their respective chambers.
SB 262 and HB 421 aim to improve communication and accountability in the dependency process so that maltreated children can reach safe, permanent homes within one year. That could mean reunification with the parents, adoption or placement with a permanent guardian, such as a relative.
The measure requires parents whose children have been placed in the dependency system to be referred for services within seven days. They must keep their contact information current and notify the court of any barriers to completing their case plans. The Department of Children and Families must anticipate barriers and give parents strategies to overcome them, and also must make sure parents get updated contact information if the caseworker on the child's case changes.
To illustrate the need, Roach — one of Guardian ad Litem's 10,000-plus volunteers — told House members he'd recently heard of a young boy in his district whose first month in the foster system was spent in a different home each night.
"I'd like you to think about that — a four-year-old child, 30 days, 30 different homes," he said. "Can you imagine the trauma to that little boy? That is unacceptable and no child should have to endure that."
Albritton, telling his fellow senators they were "in the presence of greatness," introduced 5-year-old Carli Smith, who was in the gallery with the adoptive parents who had fostered her. It had taken three years, Albritton said, going back and forth between her foster family and her biological parents, before "it was recognized that the parents weren't going to get to the place where they could provide the kind of home that precious little angel needed."
"That kind of instability over a long period of time is deeply harmful to children," said Guardian ad Litem Executive Director Alan Abramowitz. "That is why this bill was so needed."
Gov. DeSantis and First Lady Casey DeSantis had previously signaled their concern about child protection, with the Governor appointing the First Lady to chair the Florida Children and Youth Cabinet, and both participating in Children's Week activities during the 2019 legislative session.
Roach told his fellow lawmakers 24,000 children are languishing in Florida's foster care system.
"With your vote today," he said, "I'd like you to indicate to these 24,000 children that they've been heard and help is on the way."
They did. "A Year is a Long Time in the Life of a Child" passed every committee and floor vote unanimously.
To learn more about the Guardian ad Litem Program or to become a volunteer, visit GuardianAdLitem.org or call 1-866-341-1425.