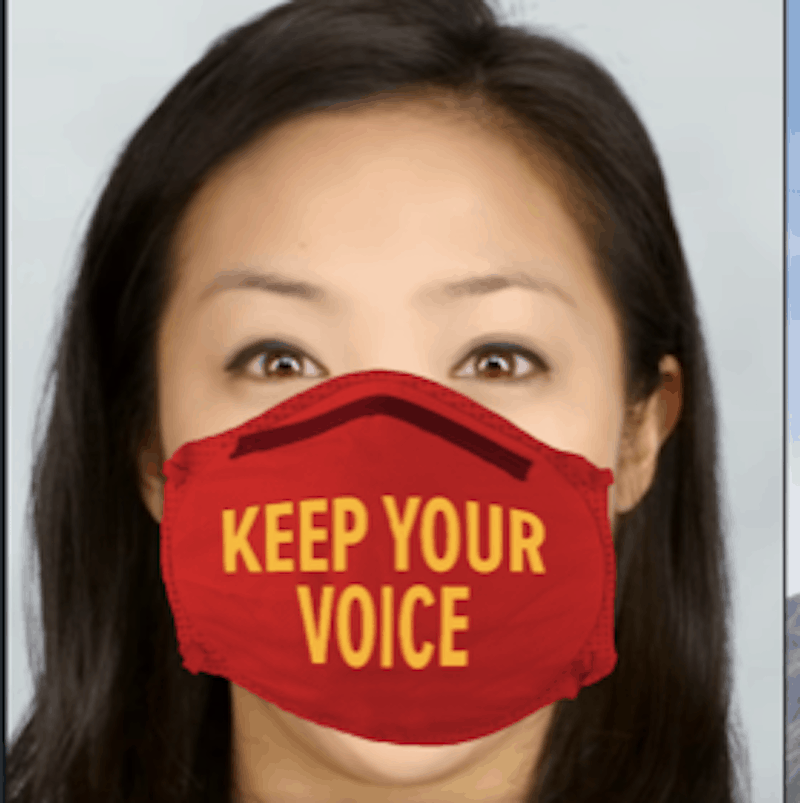 Digical campaign colorfully decries socialist medicine.
Forget doggy face filters, with their floppy ears and cute noses. A new Snapchat campaign puts a surgical mask on your face decrying socialized medicine.
It's part of a new digital blitz by One Nation, a public policy organization run by Steven Law, Sen. Mitch McConnell's former chief of staff. The new lens filters will show up for users in the Miami metropolitan area.
It's more evidence conservatives see potential inroads among South Florida voters suspicious of socialism.
Outside the Democratic primary debates in Miami this week, a large Spanish-language banner decried socialism and communism.
Republican National Committee Chair Ronna McDaniel and Lt. Gov. Jeanette Nunez this week also directly appealed to South Florida Hispanics, labeling Democratic policies as "socialist."
And there's cause for that. One Nation polling shows Medicare For All proposals are disconcerting to many voters.
Polling from the organization released this month shows while 22 percent of voters want to see healthcare costs lowered, 87 percent were extremely and very satisfied with their current health insurance.
The survey found two-thirds of voters prefer fixing America's "broken" healthcare rather than starting with a new system like Medicare for All.
That's especially true among minority voters. Some 76 percent of African Americans prefer reform over starting over; 72 percent of Hispanic and Latino voters feel the same.
When presented with certain conservative messaging, such as that Medicare For All would make private insurance illegal, 70 percent of voters were less likely to support a move.
Suggestions the government would call the shots on treatment – instead of doctors – made voters 74 percent less likely to support universal health care.
The new Snapchat campaign comes on the heels of more heavy-handed video ads showing Canadian patients decrying long waits for treatment.
The lens filters take a lighter approach, but a clear one nonetheless.
Filters put a Russian sickle and hammer on top of a video image, that then pastes a medical mask on the image. A red-and-yellow color scheme evoking the USSR makes the imagery further pop.
A mask can say either "Say No To Socialized Medicine" or "Keep Your Voice." One puts a banner across a picture stating "Stop Medicare For All."