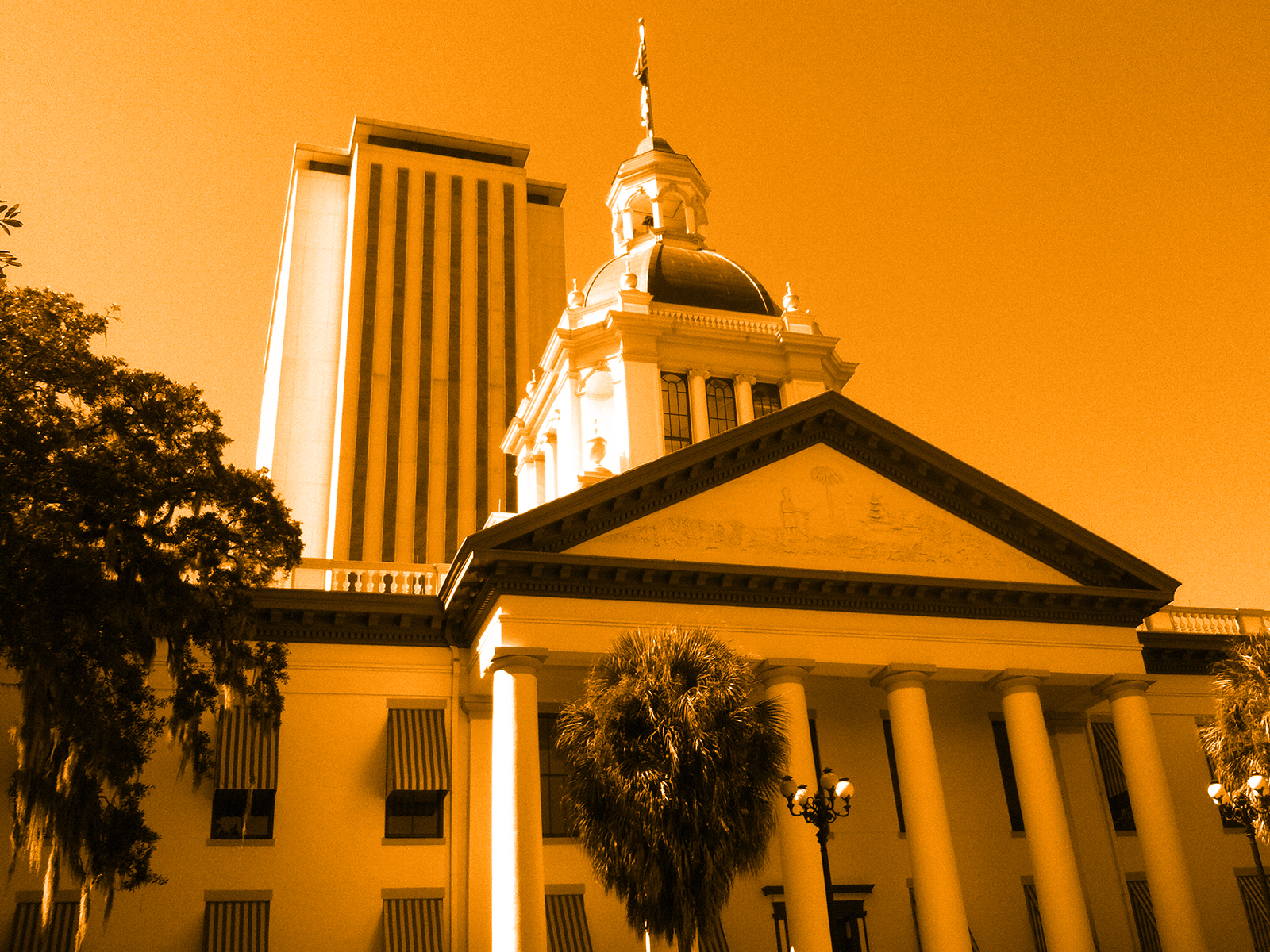 It's not morning without your daily Sunburn.
The budget has been signed, the House Speaker race is settled, the camera crews have left Miami, and most people in the process are prepping for a four-day weekend.
But the dog days of summer will be few. When campaign finance reports drop next week, there'll be a plethora of numbers to dissect.
The June reports could give hints on the 2022 Senate President race, or possibly shed more light on who's getting Andrew Gillum's committee cash.
This month also brings second-quarter reports for federal elected, and they could prove pivotal in a few districts.
There are a couple of members of Congress that are on oddsmakers' radars — Debbie Mucarsel-Powell and Ross Spano.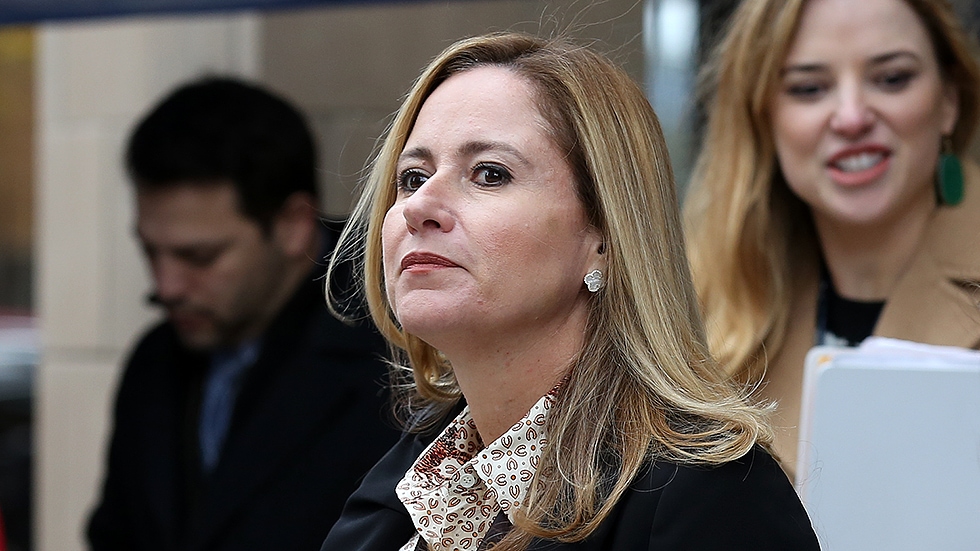 All Mucarsel-Powell must do is keep raising cash. If she does, she could scare off some would be challenges in her quest for a third term. For Spano, a report without any screwups would be a welcome change of pace.
But for those with eyes on the state Legislature, the fundraising battle between Wilton Simpson and Gary Farmer will be the marquee event.
There's little doubt Simpson will pull in more for the Florida Republican Senatorial Campaign Committee than Farmer will for the Florida Democratic Legislative Campaign Committee.
But if it's close, another seismic election cycle could be on the horizon.
— SITUATIONAL AWARENESS —
—@TroyKinsey: It must be July 1 in Tallahassee: @GovRonDeSantis tonight is announcing 66 appointments to #Florida's powerful judicial nominating commissions. Another sweeping rollback of the @SenRickScott era? Not quite. The gov is making about as many reappointments as fresh appointments.
—@JKennedyReport: Another lawsuit against Fla's new felon voter restoration law, this time by @splcenter, which testified against bill during Legislative Session. Similar constitutional challenges: equal protection, vagueness cited by earlier lawsuits by @ACLUFL, @BrennanCenter & @LWVFlorida
—@RepValDemings: Conditions on our border have to improve. America must be better than this. Anything less is a permanent national embarrassment.
— @JamesGrantFL: Say it again, this time louder: occupational licensure is a plague on our Republic.
—@TobyOverdorf: Today @SFWMD (including Exec Director Drew Bartlett and Phil Flood) took me on a tour of current and future restoration projects south of Lake Okeechobee. The State of Florida is doing their part – hoping the Federal partners will continue the trend to catch up. #SFWMDcaucus
—@DanOakesWriter: Pro tip: if you have a public social media account identifying you as being on the team of a presidential candidate, you're not low-profile enough that joking about someone getting urine thrown at then will be a non-issue.
—@CAGLobbyTeam: 100 new laws take effect today, including no texting while driving. Let us be cautious and heed the letter of the law. Safety first
—@USouthFlorida: Welcome to the Bulls family #USF President Steve Currall!
— @NewsbySmiley: [Scott] Israel's decision to seek reelection does not sit well with at least some of the families of students killed in the Parkland shooting
—@CordByrd: SCOTUS agrees to hear case re Montana's "Blaine Amendment" prohibition against taxpayer-funded scholarships for use at faith-based schools. FL has the antiquated and bigoted "Blaine Amendment" as well. Time to resign this law to history.
Tweet, tweet:
Rays fans protesting the Montreal plan, following Raymond around the stadium, carrying signs including "Stu Sternberg drives slow in the left lane." pic.twitter.com/wnAKcb75Sc

— Steve Contorno (@scontorno) July 2, 2019
— DAYS UNTIL —
Independence Day — 2; Robert Mueller testifies to Congress — 15; 50th anniversary of Apollo 11 moon landing — 18; "Once Upon a Time … in Hollywood" premieres — 24; Second Democratic presidential debates in Detroit — 28; "Beverly Hills 90210" reboot premieres — 35; Taylor Swift's new album, 'Lover,' released — 53; Florida Gators opens vs. Miami football — 53; St. Petersburg primary election — 55; UCF Knights football opens vs. Florida A&M — 58; USF Bulls football opens vs. Wisconsin Badgers — 59; FSU Seminoles football opens vs. Boise State — 60; Labor Day — 62; First Interim Committee Week for 2020 Session — 76; Morning" Joe Scarborough releases "This Ends Badly: How Donald Trump Conned America" — 77; "Joker" opens — 94; Florida Chamber Future of Florida Forum begins — 118; Scott Maddox trial begins — 125; 2019 General Election — 126; 3rd Annual Florida Internet and Television FITCon starts — 128; 2020 Session begins — 196; Iowa Caucuses — 216; New Hampshire Primaries — 224; Florida's presidential primary — 259; 2020 General Election — 490.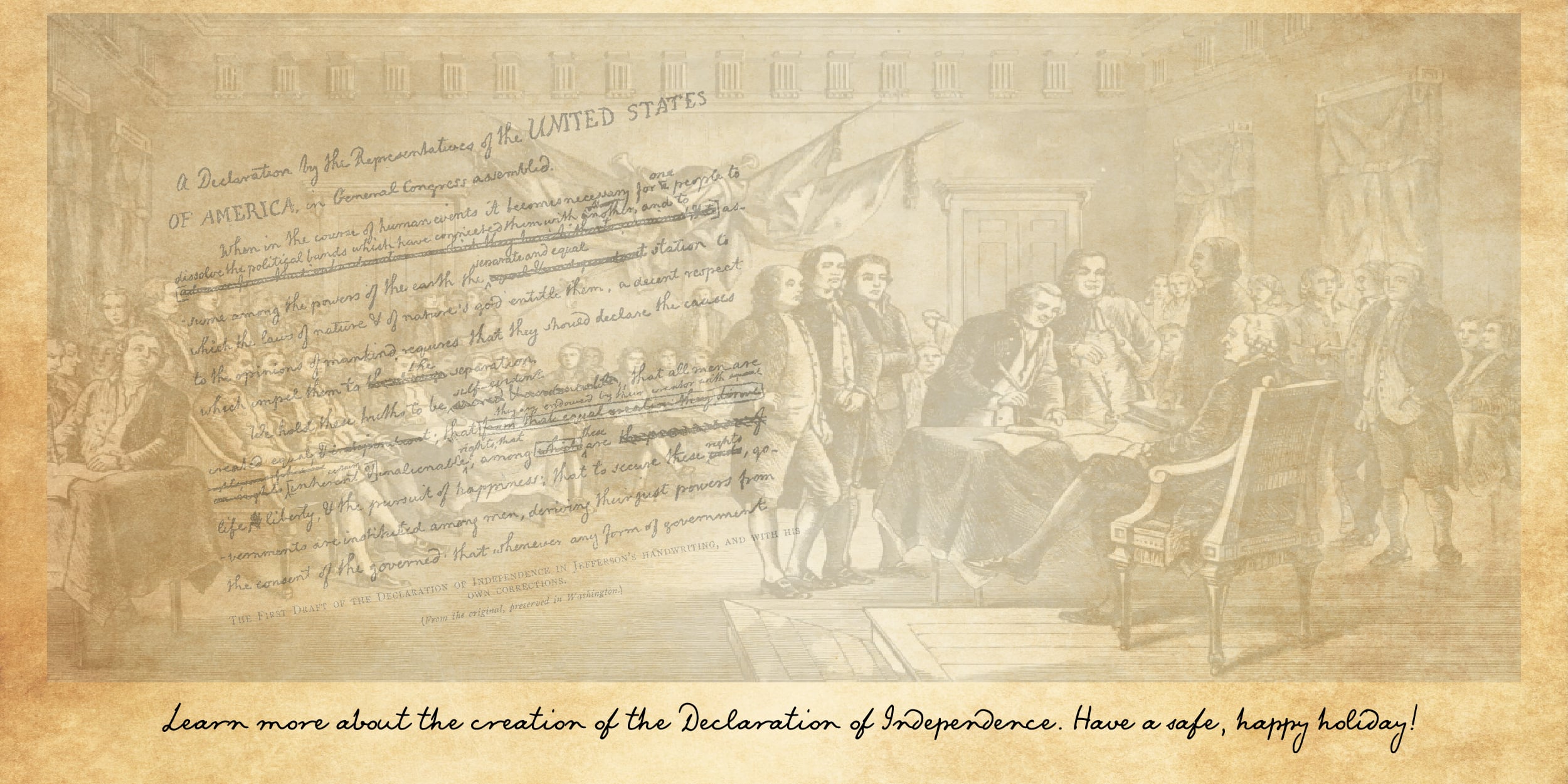 — TOP STORY —
"DeSantis kicked out 215 of Rick Scott's appointments, but 157 didn't go anywhere" via Gray Rohrer of the Orlando Sentinel — More than 150 political appointees rescinded by DeSantis remain in their posts, possibly without legal authority, months after DeSantis pulled their appointments made by Gov. Scott. The boards and commissions involved range from obscure boards dealing with licenses for trades such as real estate appraisers to high-profile panels like the State Board of Education. Some frequently approve multimillion-dollar contracts and shape policy on K-12 schools, state investments, water quality, local state colleges, and toll roads. DeSantis' office said the appointees are legally allowed to remain because the state constitution states a public officer "shall devote personal attention to the duties of the office, and continue in office until a successor qualifies."
— DATELINE: TALLY —
"Ron DeSantis approves changes in felony theft sentencing" via the News Service of Florida — Florida will soon see the first change in 35 years to the legal threshold for felony theft after DeSantis signed a criminal-justice package into law. Raising the threshold that triggers felony theft charges from $300 to $750 was one of the biggest changes in the bill (HB 7125). Other changes will also give judges more leeway over sentences of nonviolent drug offenders and will allow thousands of nonviolent offenders to be released from prison earlier for good behavior.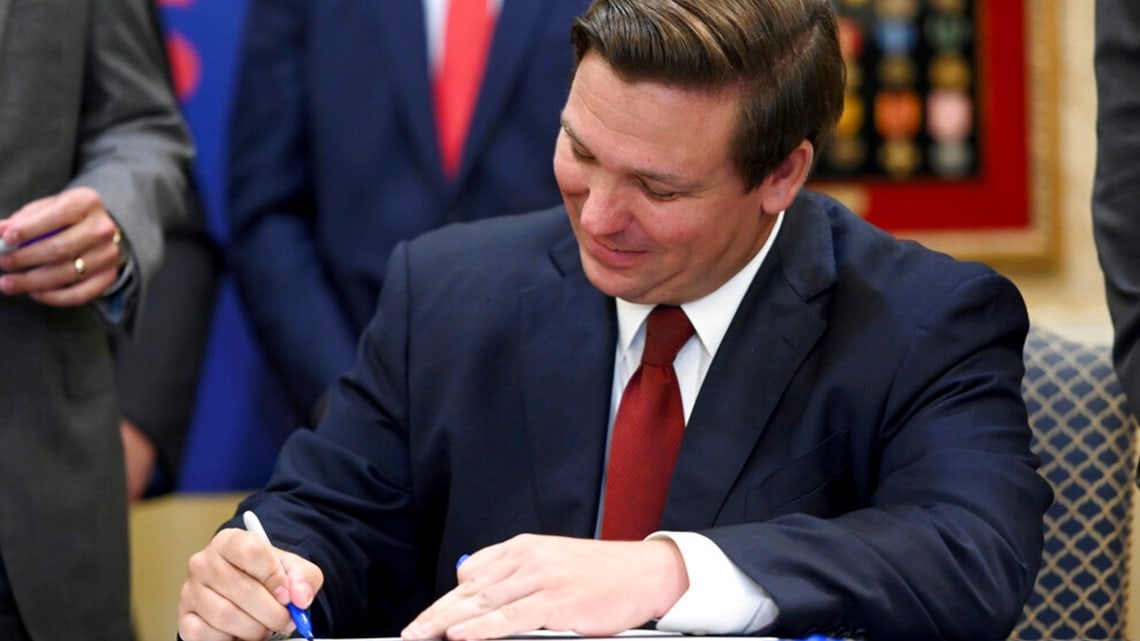 "State officials announce $40M available in Job Growth Grant Fund" via Florida Politics — "The Florida Job Growth Grant Fund will help Florida communities ensure they are resilient, prepared for all economic possibilities and have the opportunity to achieve their economic goals," DeSantis said. That fund was created in 2017 to help divert funds to regional projects focused on beefing up economic growth. "We know the importance infrastructure projects and workforce training has on economic development," DeSantis said in a statement. The proposals are reviewed by the Florida Department of Economic Opportunity (DEO) and Enterprise Florida, Inc. (EFI). Officials from those agencies then submit project recommendations to the Governor.
"DeSantis reports dip in net worth" via Jim Turner of the News Service of Florida — DeSantis' net worth dropped nearly 9 percent in 2018 as he left Congress. DeSantis reported a net worth of $283,605 as of Dec. 31, down from $310,971 at the end of 2017, according to a new financial disclosure on the Florida Commission on Ethics website. DeSantis' new report included a Ponte Vedra Beach home he sold in March for $460,000, according to St. Johns County property records. DeSantis listed the Ponte Vedra Beach home as worth $450,000 at the end of 2018, up from a $400,000 price-tag he placed on the property a year earlier.
"No (budget) time like the present: House calls for 2020 funding requests" via Florida Politics — Just 10 days after DeSantis signed the 2019-20 state budget, House Speaker José Oliva opened the online portal for 2020-21 budget project requests. "As we develop the Fiscal Year 2020-21 state budget, it is important that we have complete information for any issues considered for an appropriation," the Miami Lakes Republican said in a memo to House members Monday. "We will continue using the same Appropriations Project Request (APR) process that has been in place the past three years for submission of your project requests," he added.
"Law permitting counties to set up needle exchange programs goes into effect" via Ryan Nicol of Florida Politics — Each of Florida's 67 counties is now permitted to set up a needle exchange program per a new law that goes into effect July 1. That law (SB 366) was signed by DeSantis Thursday. Democratic state Sen. Oscar Braynon II filed the bill that was eventually approved by both chambers. Reps. Shevrin Jones, a West Park Democrat, and Rene "Coach P" Plasencia, an Orlando Republican, formed a bipartisan team supporting the measure on the House side. The Centers for Disease Control and Prevention notes the exchanges can prevent the spread of HIV and other diseases by ensuring addicts are using clean needles. Florida has struggled with the spread of HIV and AIDS.
"Joe Gruters releases mini-doc pushing border control" via Jacob Ogles of Florida Politics — The Sarasota Republican and chairman of the Republican Party of Florida released a two-and-a-half-minute film showcasing the crisis on the border. Paid for by Gruters' Florida Conservatives United political committee and produced by consultant Max Goodman, the video serves to launch a statewide listening tour on the immigration issue. It shows Gruters during a recent trip to El Paso, Texas checking out the border. Gruters told Florida Politics he was appalled by what he saw. "To see the old wall, where people at the end could just walk around, it was incredibly disappointing," he said.
To view the video, click on the image below:
"Gruters plans 'listening tour' on immigration" via the News Service of Florida — Gruters announced that plans are in the works to hear from Floridians on immigration, a key issue heading into the 2020 presidential election. "I don't believe we should ever compromise when it comes to enacting common-sense policies that promote public safety and uphold the laws of the land," Gruters said in a news release. "I want to hear straight from Floridians and listen to their ideas on what additional reforms they'd like to see the Legislature address next Session." DeSantis on June 14 signed the sanctuary-cities bill (SB 168), sponsored by Gruters and Rep. Cord Byrd, a Neptune Beach Republican who will take part in the listening tour.
— STATEWIDE —
"What now? Amendment 4, felon voting move to Florida courts" via Lawrence Mower of the Tampa Bay Times — The fate of Amendment 4 is now in the courts, where judges will decide whether Florida's Republican-dominated Legislature was right to require all felons pay back court costs and restitution before being eligible to vote. The judge that's hearing it is U.S. District Judge Mark Walker, and it's a familiar topic for the Tallahassee judge. Last year, he tossed out the previous method for felons to restore their right to vote, calling the system under former Gov. Scott a "scheme," and the state's defense of it "nonsensical." The Florida State Conference of the NAACP, the Orange County branch of the NAACP and the League of Women Voters are also plaintiffs in the case.
"Marsy's Law being tested in Polk domestic violence case" via Scott Powers of Florida Politics — The woman charged the man with domestic violence. The court ordered him to have no further contact. Allegedly, he called repeatedly making threats. She then charged him with violating the court order. Unbeknown to her, he worked out a plea deal on that. Wait a minute, interjected backers of the newly-approved Florida Constitution Amendment 6, "Marsy's Law." This is a violation of victims' rights, the sort of thing that Amendment 6 was supposed to prevent, Marcy's Law for Florida argues in an amicus brief in Florida's 10th Judicial Circuit Court in Polk County. It might be the first in Florida where victims' rights are being tested under the new amendment.
"Hepatitis A cases continue climbing" via the News Service of Florida — Another 90 cases of hepatitis A were reported to the Florida Department of Health during the final week of June, bringing the number of cases this year to more than 1,700, figures posted on the department website show. In all, Florida has had 1,718 cases this year — and 2,266 since the beginning of 2018. The state report shows that 50 of the 67 counties had reported at least one instance of hepatitis A this year as of Saturday. Pasco and Pinellas counties led the state with 329 and 296 reported cases, respectively.
"Solutions sought for algae woes" via Jim Turner of the News Service of Florida — Experts looking into toxic algae outbreaks that have exploded in state waterways want to know if anyone has a proven, innovative cleanup strategy that can be used. The Florida Department of Environmental Protection is formally accepting information through July 15 on ways to prevent, combat or clean up harmful algal blooms in freshwater bodies and estuaries. Thomas Frazer, Florida's chief science officer, said during a state Blue-Green Algae Task Force meeting in Fort Myers that he and other officials at the state department have already been fielding calls from people with ideas about fighting the algae. "I wouldn't want to limit the people who have expressed interest," Frazer said.
Tweet, tweet:
Today, the Blue-Green Algae Task Force held their second meeting, focusing on Lake Okeechobee, BMAPs and began discussing innovative technologies. These are vital to DEP's mission in protecting Florida now and preventing HABs statewide. https://t.co/CztrAsLdh9 pic.twitter.com/vFwXo7PJna

— Florida DEP News (@FLDEPNews) July 1, 2019
"Firm seek hearings on pot applications" via the News Service of Florida — Raising nearly identical arguments, three firms are asking a state appeals court to order the Florida Department of Health to move forward with administrative hearings on their applications for medical marijuana licenses. MedPure, LLC, Green Point Research, LLC, and VillageDPC, LLC filed the cases at the 1st District Court of Appeal. The firms filed applications last fall with the Department of Health's Office of Medical Marijuana Use to try to get medical-marijuana licenses. The appeals-court petitions allege that the department was supposed to approve or deny the applications within 90 days but did not respond until March 26. They allege the department said in March it was not accepting applications but gave no further explanation.
DOE hits pause on Pre-K grading change — A rule that would have given Voluntary Pre-K providers the opportunity to raise their performance scores by as much as 10 percent was has been put on hold by the state Department of Education, reports Andrew Atterbury of POLITICO Florida. DOE spokesperson Cheryl Etters said the move was made in an "effort to allow more feedback from the community prior to completing the rulemaking process." The rule was proposed due to many students enrolled in Voluntary Pre-K not being ready for Kindergarten. In 2018, 2,801 pre-K providers posted readiness rates below 60 percent, the state's threshold for success, while 3,288 scored at or above that mark. In May, DeSantis said the results were "not good enough" and asked Education Commissioner Richard Corcoran to make funding available for improvements.
"Chief administrative law judge Bob Cohen wins 2019 Claude Pepper Award" via Florida Politics — The Government Lawyer Section of The Florida Bar announced that Cohen, the state's outgoing chief administrative law judge, has received the section's 2019 Claude Pepper Award. "The Award is presented each year to an individual who has exemplified the highest ideals of dedication, professionalism, and ethics in service to the public," a news release said. Cohen is head of the Division of Administrative Hearings (DOAH), headquartered in Tallahassee … Cohen was presented the award, formally known as the "Claude Pepper Outstanding Government Lawyer Award," last week at the Bar's annual convention held in Boca Raton.
What Ash Williams is reading — "'Contrarian' state pension plan is one of the nation's best-funded" via RouteFifty.com — South Dakota's retirement system for public workers is a bright spot in an era when some state and local governments around the U.S. are struggling mightily to cover their pension costs. The state has one of the nation's best-funded public pension plans. Several factors have likely contributed to its good health — like the state's regimented approach to making payments to the fund, conservative planning and ability to be flexible with benefits. But the way South Dakota invests its retirement fund assets, which totaled about $12.2 billion last year, has also played a part. (Florida's pension fund, by comparison, has around $163.1 billion in assets.)
What John Morgan is reading — "New Jersey's minimum wage goes up to $10 an hour from $8.85" via The Associated Press — New Jersey's minimum wage goes up 13 percent to $10 an hour as part of the state's five-year phase in of a $15 hourly minimum wage. Democratic Gov. Phil Murphy signed the legislation ratcheting up the state's $8.85 minimum wage earlier this year, and Monday the rate climbs to $10 … The minimum wage for tipped workers will jump 50 cents to $2.63 Monday. The minimum wage for most employees will rise to $11 an hour by Jan. 1 before reaching $15 by Jan. 1, 2024.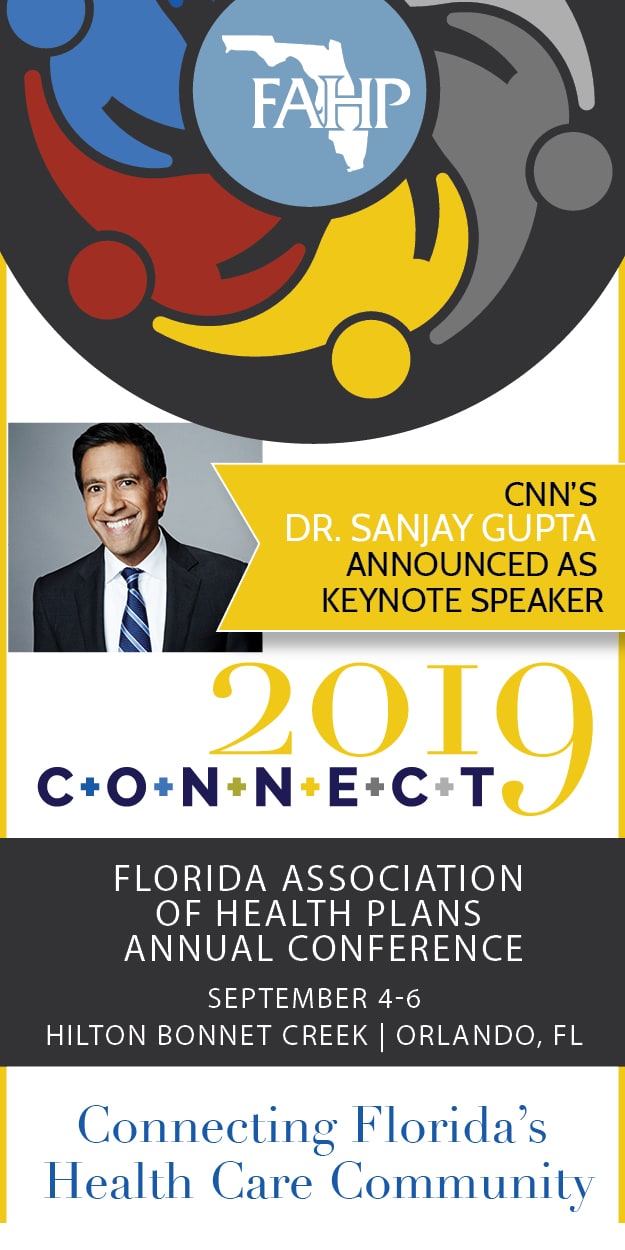 — D.C. MATTERS —
"Donald Trump: Tanks will feature in Fourth of July event in D.C." via Rebecca Falconer of Axios — Trump told reporters U.S. Army tanks would be present in the National Mall during the July 4 celebrations in Washington, D.C., this week. They're part of Trump's plans for the "Salute to America" event to honor the U.S. military, per AP. There will also be flyovers by Air Force One and the U.S. Navy's Blue Angels jet squadron, and Trump will deliver a speech at the Lincoln Memorial, Reuters reports. The national Fourth of July celebration is often seen as a nonpartisan event, but Trump has inserted himself.
"To pee or not to pee: Pete Buttigieg staffer apologizes to Matt Gaetz after 'urine' remark" via Ryan Nicol of Florida Politics — Samantha Pollara, the Florida Investment Director for Buttigieg's presidential campaign, has apologized after she directed a scatological comment at Republican U.S. Rep. Gaetz. At a recent town hall event in Pensacola, a woman reportedly tossed a partly-filled beverage cup at Gaetz. According to a screenshot from Facebook, Pollara commented about the story by saying of the liquid, "Please, please let it be urine next time." Gaetz, who represents Florida's 1st Congressional District, has since said Pollara apologized. But when the comment first surfaced, Gaetz didn't let it go quietly. "Hey @PeteButtigieg — this is a reply from a member of your campaign inciting (rather gross) violence against me after someone previously threw a drink on me," Gaetz said.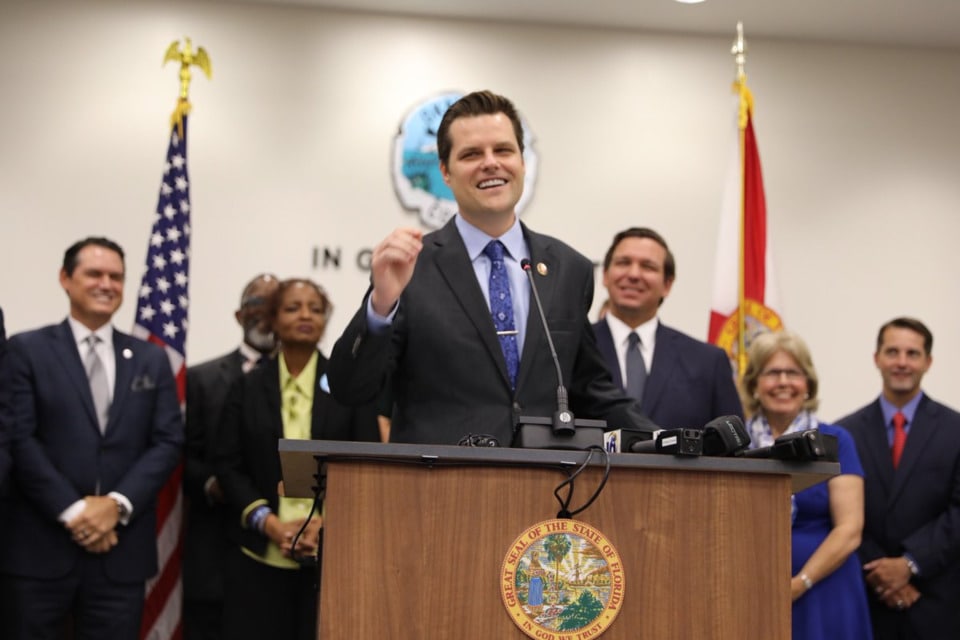 — 2020 —
"Poll: Trump not boosted by strong American economy" via Josh Boak and Hannah Fingerhut of The Associated Press — According to a new survey by the AP-NORC Center for Public Affairs Research, nearly two-thirds describe as 'good' an economy that appears to have set a record for the longest expansion in U.S. history, with decadelong growth that began under Barack Obama. More people consider the economy to be good today than did at the start of the year. But significantly fewer approve of Trump's handling of the economy, even as it remains a relative strength compared with other issues. The survey indicates that most Americans do not believe they're personally benefitting from his trade policies.
"Buttigieg touts $24.8M raised in second quarter" via Ryan Nicol of Florida Politics — That's more than triple his first quarter number of $7 million. Buttigieg's campaign highlighted the numbers in an email blast to supporters. The email says more than 400,000 individual donors have now contributed to Buttigieg. In the second quarter, Buttigieg earned an average contribution of $47.42 from more than 294,000 donors. Buttigieg, one of 25 candidates currently competing for the Democratic nomination for President, saw his campaign catch on last quarter in the polls as well.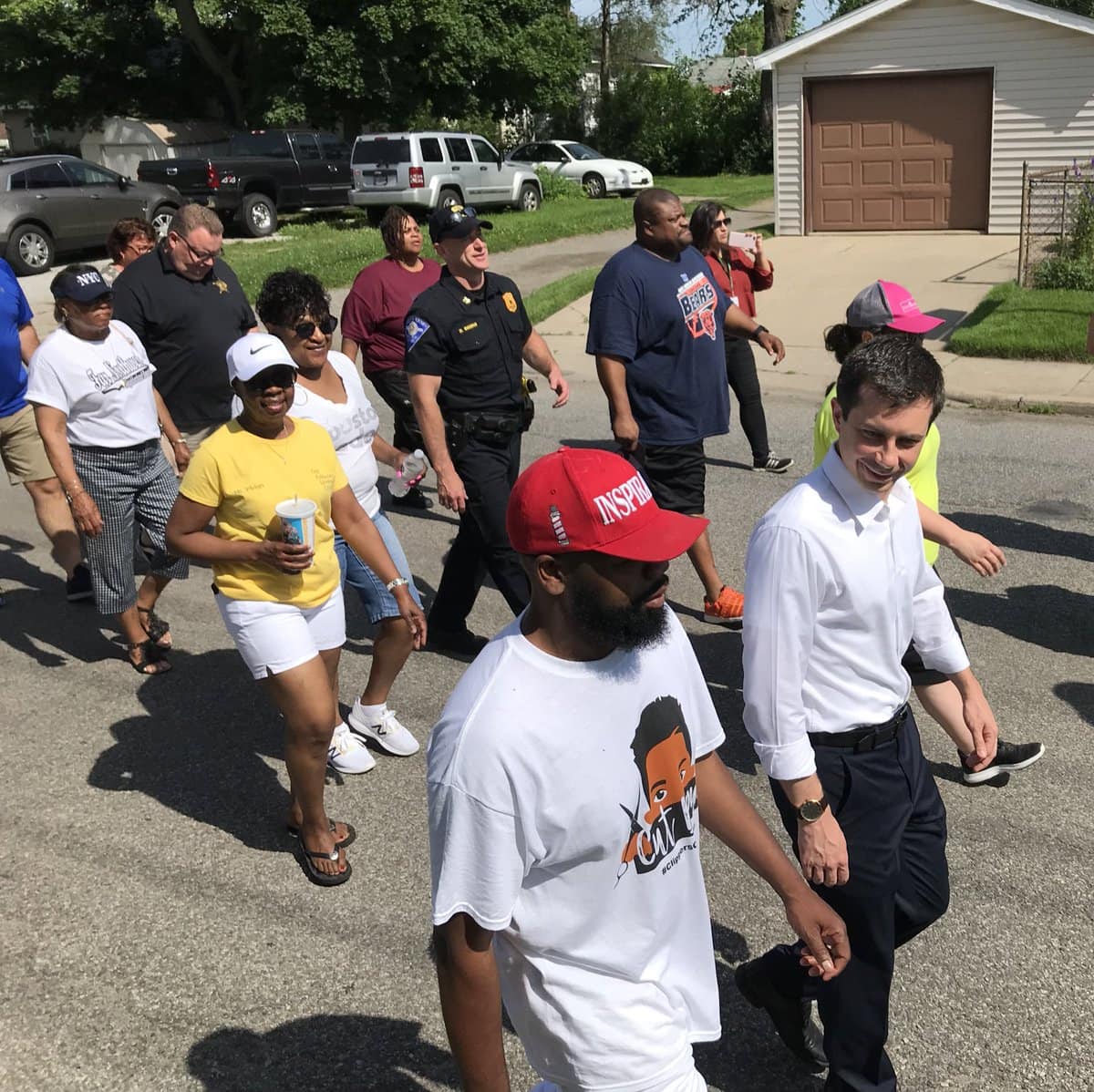 "Cory Booker gets a fundraising bump off the first debate" via Alexi McCammond of Axios — Booker's presidential campaign had its three biggest days in post-launch online fundraising after the Democratic debate, according to a senior campaign official. The Miami debates were an opportunity for lesser-known candidates like Booker to have breakout moments. The surge in donations means it might be easier for him to reach the stricter threshold to qualify for the September debate. Since the debate, Booker's campaign has added nearly 20,000 new donors. For comparison, Kamala Harris' campaign said they added 36,000 new donors since their debate, and Julián Castro received contributions from 16,000 new donors. The campaign is using part of the money to staff up in key primary states.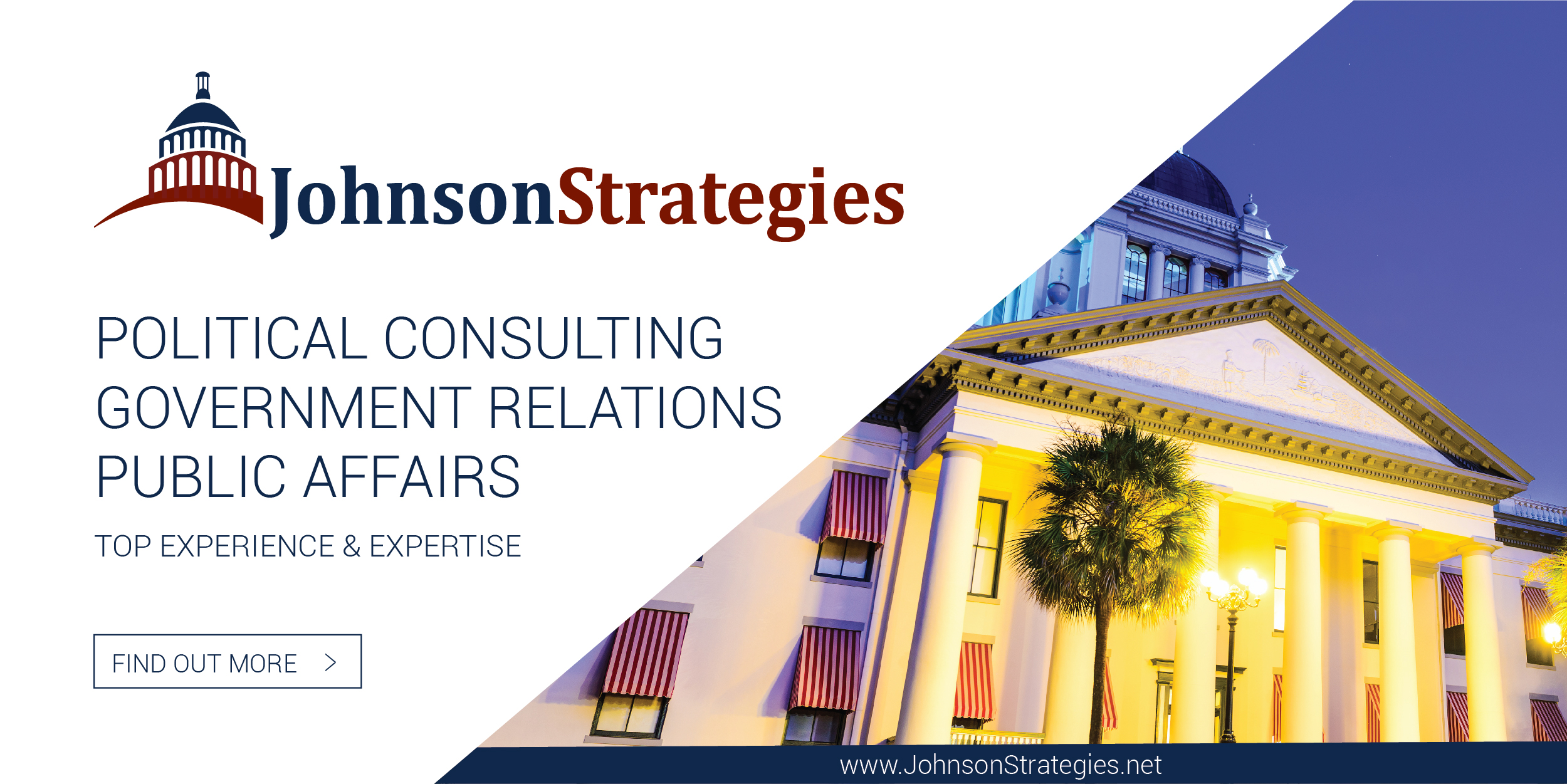 — MORE 2020 —
"Frederica Wilson backs Kamala Harris for President" via Jacob Ogles of Florida Politics — "Sen. Harris is a lifelong public servant who has staked her career on those delivering results for those most often left out," Wilson said. "She has the courage to confront this nation's biggest challenges: protecting access to affordable health care, building a more inclusive economy, revitalizing public education and addressing climate change. In the Senate and on the debate stage, we saw what a real president should look like." The endorsing came days after a standout performance by Harris in the second Democratic primary debate. Harris won acclaim after confronting front-runner Joe Biden on civil rights.
— THE TRAIL —
"Suspended Sheriff Scott Israel files paperwork to run for sheriff in 2020" via Anthony Man of the South Florida Sun-Sentinel — The paperwork allows him to raise and spend campaign money. Israel's move wasn't a surprise. He told the South Florida Sun-Sentinel months ago that he was "100 percent certain" he would be on the ballot as a candidate for the job in 2020 — regardless of his status. The campaign paperwork shows that Wally Eccleston, the Sheriff's Office community affairs manager under Israel, is his campaign treasurer. Israel's replacement fired Eccleston. Eccleston is married to the sheriff's longtime political consultant, Amy Rose. Deputy campaign treasurer is Israel's wife, Susan.
Tweet, tweet:
🚨Breaking – Suspended Broward Sheriff Scott Israel just filed papers to run again …
Tune in noon @WPLGLocal10 #OneAndOnly pic.twitter.com/CXSgatOyNT

— Glenna Milberg (@GlennaWPLG) July 1, 2019
"Rene Plasencia draws challenger for House seat" via the News Service of Florida — As he prepares to run for a final term in the House, Orlando Republican Plasencia has drawn a Democratic challenger. Orlando Democrat Nina Wheeler Yoakum has opened a campaign account to challenge Plasencia next year in House District 50, which is made up of parts of Brevard and Orange counties. Plasencia, who was first elected to the House in 2014, had raised $41,581 for his re-election campaign as of May 31. Meanwhile, an initial candidate has opened a campaign account to try to replace term-limited Rep. Holly Raschein next year. Miami Republican Pedro Abel Barrios filed the paperwork to start running in House District 120, which is made up of Monroe and part of Miami-Dade counties.
"Scott Orsini out-raising competition — but that was before 'crass' Twitter feed came to light" via Janelle Irwin Taylor of Florida Politics — St. Petersburg City Council hopeful Orsini raised triple the campaign cash as his closest opponent. Orsini raised a total of $30,015. Robert Blackmon, a local real estate investor, has raised just $10,000, which he contributed himself. Orsini will need the campaign finance edge to run damage control after news this weekend of his past Twitter activity that included a series of inappropriate tweets consisting of some sexually explicit comments and insensitive statements about the LGBTQ community. Orsini has since apologized and is using his past comments as a learning tool to fight cyberbullying and increase awareness of social media etiquette, but the scandal could ding Orsini's campaign and slow the flow of incoming cash.
"Orsini's endorsers are bailing after explicit Twitter comments" via Janelle Irwin Taylor of Florida Politics — State Rep. Jennifer Webb is pulling her endorsement for the fellow Democrat after a series of offensive tweets Orsini made were reported over the weekend. "My endorsement is now incompatible with the hard work that I am doing to create a respectful, inclusive environment in Tallahassee that holds all members accountable," Webb said. Pinellas County Commissioner Pat Gerard will "probably" pull her endorsement, she told Florida Politics. Orsini also lost his chief campaign consultant. Meagan Salisbury, co-founder of Blue Ticket Consulting, left the campaign after the remarks became public. St. Pete City Council Chair Charlie Gerdes, another of Orsini's endorsers, is still backing Orsini as his successor.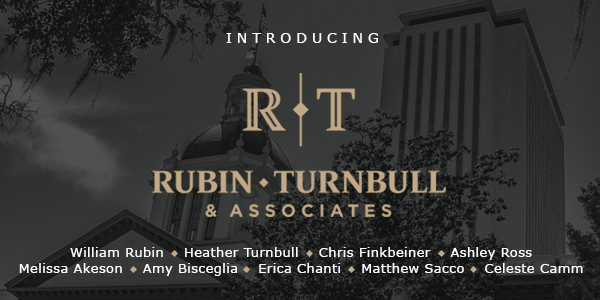 — LOCAL —
"New USF president aims high" via Margie Manning of St. Pete Catalyst — On his first day as president of the University of South Florida, President Steve Currall made it clear. He has high ambitions for both the school and the Tampa Bay community. One of his goals is membership in the Association of American Universities, made up of the 62 top research universities in North America. "This is an aspiration that may be a long-term goal for us, but we're on the journey, and we're committed to moving in that direction," Currall said at USF St. Petersburg. "It's very exciting to see how supportive the university community is about this goal. One of the great things about USF is the courage and the ambition it has for its future."
USF also released a welcome video from Currall; to view the video, click on the image below:
"After chaotic handling of Parkland, airport mass shootings, BSO loses its accreditation" via C. Isaiah Smalls and Nicholas Nehmas of the Miami Herald — A state panel has voted unanimously to revoke the law enforcement accreditation of the Broward Sheriff's Office. The loss of accreditation — a voluntary certification sought by law enforcement agencies — won't affect BSO's operations in a major way. But it is a further blow to the agency's prestige at a time when a new command staff, including a new sheriff, are dealing with a string of failures and questionable conduct by deputies. The Commission for Florida Law Enforcement Accreditation (CFA) cited BSO's mishandling of the Parkland school shooting last year and the Fort Lauderdale-Hollywood International Airport shooting in 2017 as reasons for its decision in a 13-0 vote last week.
"Can 'rocket dockets' restore voting rights? Hillsborough says yes. Pinellas says no." via Dan Sullivan of the Tampa Bay Times — The Legislature limited who benefits from Amendment 4, saying only those who no longer owe court fines and fees can get back their right to vote. One of the only ways around that is for felons to ask a judge to waive those costs or convert them to community service hours. Hillsborough State Attorney Andrew Warren wants to make that happen en masse. The idea is to create a "rocket docket," or special court that could eliminate the debts that hundreds or thousands of defendants owe to the criminal justice system, speeding up the process for those who want to regain their right to vote.
"TECO seeks approval for solar projects" via the News Service of Florida — Tampa Electric Co. is asking state regulators to approve adding two solar-power projects in Hillsborough County that would start producing electricity by Jan. 1. The utility filed a proposal with the Florida Public Service Commission to add a 74.8-megawatt solar project on 500 acres of agricultural land and a 74.5-megawatt project on 603 acres of agricultural land. The request is rooted in a 2017 settlement that dealt with Tampa Electric's base rates. That settlement allowed the utility to return to the Public Service Commission to seek approval of rate increases to pay for solar projects.
"With Players Championship back in March, tourism leaders look to add special event in Ponte Vedra area" via Stuart Korfhage of the St. Augustine Record — For a variety of competitive reasons, the PGA Tour decided to move the tournament back to March this year after having it in May since 2007. So without The Players in May, Ponte Vedra Beach and the county overall just doesn't have quite as much appeal. To counter that, the county Tourist Development Council and the county visitors and convention bureau (VCB) are working to create an event that will help draw more out-of-town visitors to the Ponte Vedra area in May. It won't be anything on the scale of a PGA Tour event, but it will be something that will add value to the destination, said Richard Goldman, CEO and president of the VCB.
Happening today — State Rep. Tracie Davis, holds a town hall meeting to discuss the 2019 Legislative Session, 6 p.m., Bradham Brooks Library, 1755 Edgewood Ave. West, Jacksonville.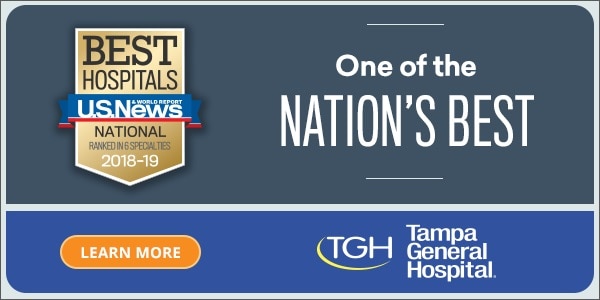 — OPINIONS —
"Trump's wasted foreign trip" via the Tampa Bay Times editorial board — Trump made no serious headway on trade or regional tensions, and he all but encouraged Russia to continue its crackdown on dissent and interference in U.S. elections. The right script should have been easy to follow. The unpopularity at home of Trump's trade war with China should have pushed the president and his counterpart, Xi Jinping, to seek a breakthrough in an impasse that threatens to reshuffle the global economic order. But the United States gained nothing of substance. Trump and Xi agreed to resume trade talks that had broken down, averting, for now, new tit-for-tat tariffs. Even Trump's surprise meeting with North Korean leader Kim Jong Un on North Korean soil was another concession to America's adversaries.
"Zombie campaigns: It's time to kill them dead for good" via Scott Maxwell of the Orlando Sentinel — Why are politicians allowed to collect money for the specific purpose of running for office — and then spend that money in other ways, long after their campaigns are dead and buried? Why do we have so many zombie campaigns? I asked this question in a column last year — after the Tampa Bay Times and WTSP reporter Noah Pransky (who now writes for Florida Politics) teamed up to produce their zombie campaign investigation. The project found gobs of eye-popping examples — more than 100 of them — from both parties. My favorite involved a Democrat from Hawaii who died — and yet somehow spent the next 17 months paying an adviser $100,000 for "consulting services." Who signed those checks? Beetlejuice?
"Joe Henderson: Orsini learns that if you tweet it, you own it" via Florida Politics — The tale of Orsini and his wayward Twitter finger is the latest chapter in that long-running saga "The Internet Lives Forever." He seemed to be cruising toward a certain seat on the St. Petersburg City Council. He had money, endorsements, and two opponents who didn't appear to be competitive. This was a done deal, but then it wasn't. "My tweets used insensitive language, is sexually explicit in nature, is generally immature, and does not represent who I am," Orsini wrote in an apology letter to supporters. Um, yeah, it kind of does represent who he is. He is an educated man, so how could he not know this was unacceptable?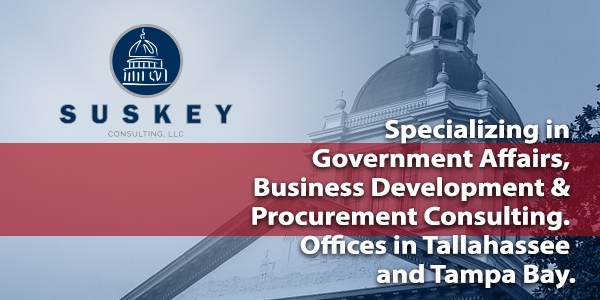 — MOVEMENTS —
"DeSantis makes 66 appointments to Judicial Nominating Commissions" via Florida Politics — DeSantis announced more than five dozen appointments and reappointments to Florida's Judicial Nominating Commissions (JNCs), the panels that recommend lawyers for judgeships. Notable names include Dan Nordby, who was Gov. Scott's general counsel; GOP state Rep. Alex Andrade of Pensacola; and Tallahassee attorney Dan Russell, a former general counsel of the Florida Lottery who's now also a member of Agriculture Commissioner Nikki Fried's Medical Marijuana Advisory Committee.
Personnel note: Louis Algaze named Florida Virtual School executive director — The State Board of Education voted unanimously to appoint Algaze. "Following a series of controversies and allegations of mismanagement at the leadership level, the Florida Legislature, via SB 2502, transferred control of FLVS to the State Board of Education, ordered the Board to appoint an executive director and called for an audit of the school," a news release said. Algaze is a Cuban American education leadership expert who pioneered school improvement efforts through his work in Miami-Dade County schools over nearly 30 years.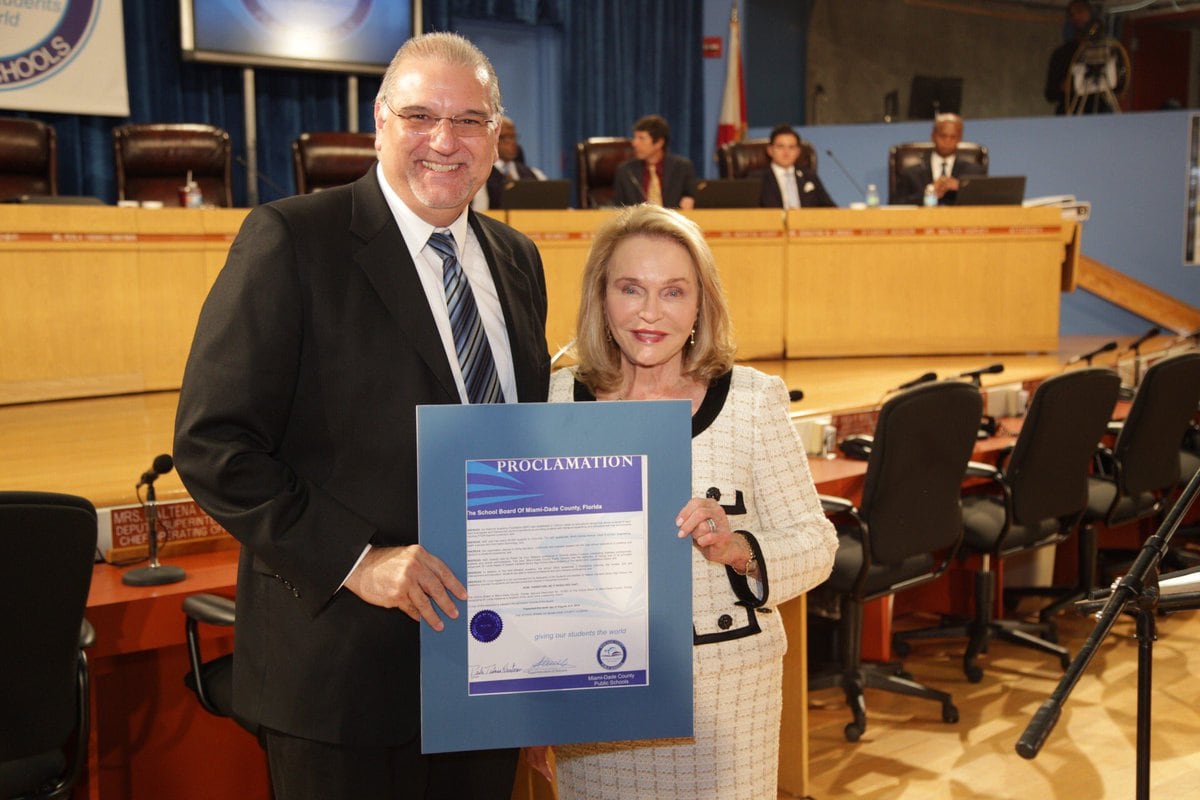 Personnel note: Mike Freed tapped to lead Florida Bar certification committee — The Gunster law firm shareholder has been selected to chair The Florida Bar Business Litigation Certification Committee. Freed was appointed by the newly elected Florida Bar president, John M. Stewart, and will lead the committee through June 30, 2020. "It's an honor to be designated to lead this committee that ensures the competence and professionalism that distinguishes a 'Florida Bar Board Certified Lawyer,'" said Freed. He's a former president for the Jacksonville Bar Association, a former president of the Federal Bar Association's Jacksonville Chapter, and on the executive council for the National Conference of Bar Presidents.
Personnel note: Jason Garcia leaving Florida Trend to rejoin Orlando Sentinel — Garcia tweeted the news that he's leaving as the magazine's associate editor after five years to become the Sentinel's "statewide investigative reporter." Before working at Florida Trend, "he worked for 13 years for the Orlando Sentinel, where he covered state politics and the tourism industry," his bio says. Now, he says his "focus will be on the intersection of business and politics, and the ways companies shape public policy from city halls and appointed boards to the Legislature and the Governor's Office." The graduate of the Phillip Merrill College of Journalism at the University of Maryland starts back at the paper at the end of the month.
— ALOE —
"Willie Taggart's task: turning around Florida State no quick fix" via Ralph Russo of The Associated Press — Taggart takes responsibility for last year's 5-7 finish, but he remains confident in his plan to get Florida State back on track because it has worked before and this year's Seminoles are giving indications it will again. "Last year, they were trying to understand what kind of culture we want, while also trying to get over a culture that they had. So you had to fight through that a lot last year especially when things didn't go your way." Florida State mostly played uninspired and unorganized in 2018. There were familiar red flags even before that. At his previous stops, Taggart said, problems "socially and academically" portended poor play. Florida State had both.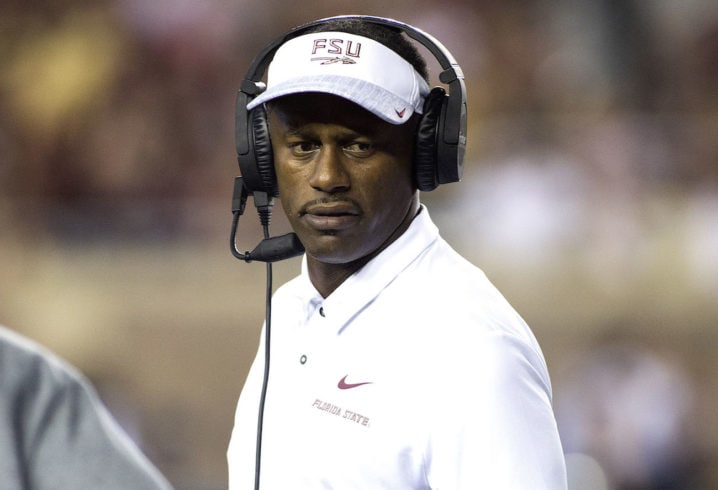 — HAPPY BIRTHDAY —
Happy birthday to James McFaddin of Southern Strategy Group and Sandi Poreda of Bulldog Strategy Group.
—
Sunburn is authored and assembled by Peter Schorsch, Phil Ammann, Jim Rosica, and Drew Wilson.