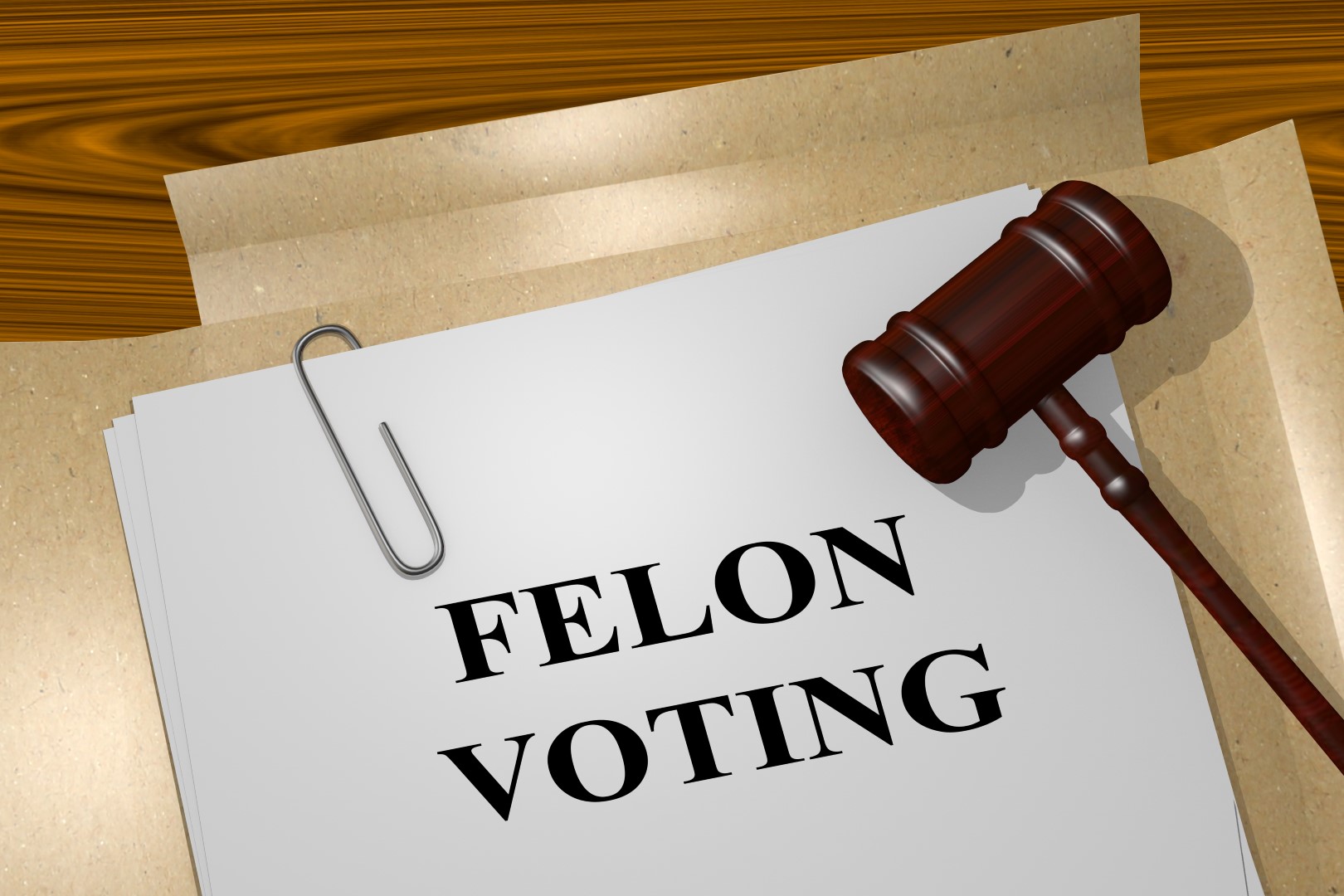 Use a "rocket docket" to decide multiple cases at once and have single judge waive outstanding fines
The question of how non-violent ex-felons can regain their Florida voting rights has been answered. Gov. Ron DeSantis made it official by signing a bill that requires settling all fines and court costs associated with their sentences before they can vote again.
But, that may not be the end of the story in Hillsborough County.
State Attorney Andrew Warren has an idea that might catch on around the state.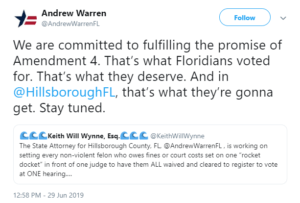 "We are committed to fulfilling the promise of Amendment 4. That's what Floridians voted for. That's what they deserve. And in @HillsboroughFL, that's what they're gonna get. Stay tuned," he tweeted.
That plan calls for non-violent ex-felons who owe money to have their cases combined into a "rocket docket." A single judge can then waive the costs in exchange for community service. As an added bonus, Florida's newest voters can register at the same time.
It's ambitious and sure to be controversial, but worthy of consideration.
Republican lawmakers found a loophole in the wording of Amendment 4 and used that to, um, "clarify" what voters had approved. The fact that it potentially added about 1 million new Democratic voters, according to some estimates, had nothing to do with their reason, I'm sure (cough, cough).
The American Civil Liberties Union quickly filed a lawsuit against the new restriction, but it doesn't sound like Warren is going to wait for that outcome. If his gambit is successful, I can see other large Florida cities doing the same thing.
Warren told the Tampa Bay Times he has talked about this plan with other lawmakers and local officials, the Department of Corrections, Chief Judge Ronald Ficarrotta. It's not as easy as setting a date for people to show up.
For starters, it won't be easy to determine who is eligible. It will be a challenge to learn how much money the individuals owe.
"There is a fair amount of nuance to this," Warren told the Times. "We want to make sure we're doing this the right way and following the law."
If successful, it would be a stinging rebuke to DeSantis and Republican lawmakers. For that reason, I can't imagine they won't try to counter Warren's move with more legislative parlor tricks.
The timing is interesting, though, because DeSantis also signed a bill Friday that provides significant criminal justice reform.
For one thing, it raises the minimum amount of stolen money or property to reach a felony to $750. It had been $300 since 1986, meaning a lot of low-level crimes could be charged as felonies. The bill drew widespread praise.
Nobody is arguing that the state shouldn't punish lawbreakers, but justice has to be meted out with common sense and the occasional dose of compassion. A person convicted of a non-violent felony who serves their time shouldn't have a daily reminder that they were a criminal.
That's what the people of Florida were saying with Amendment 4. They said ex-felons who served their time deserved to have their voting rights restored. And Andrew Warren agrees with them.