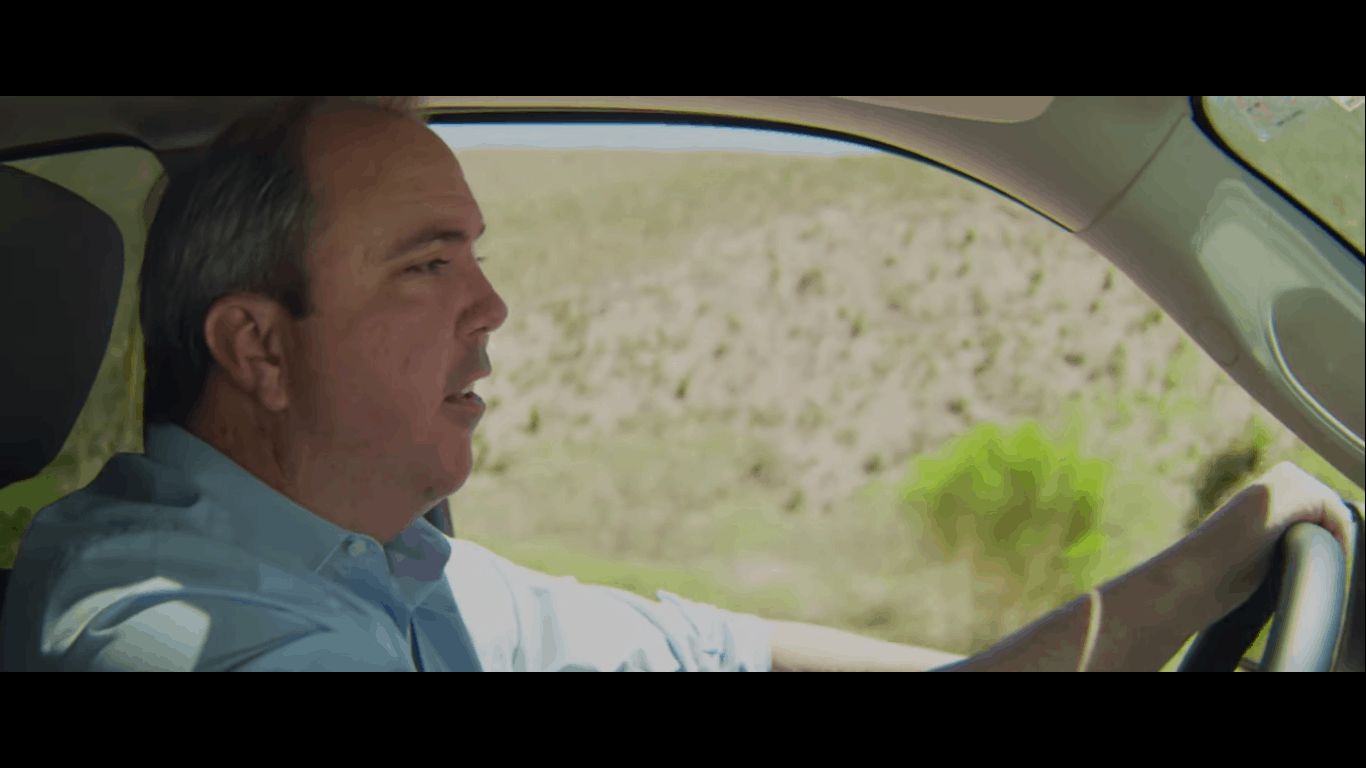 Republican Party leader says federal immigration policy is "shot."
As the desert passes by in the window, state Sen. Joe Gruters declares from the wheel of a pickup truck, "Our immigration system is shot."
The Sarasota Republican and chairman of the Republican Party of Florida released a two-and-a-half-minute film showcasing the crisis on the border.
Paid for by Gruters' Florida Conservatives United political committee and produced by consultant Max Goodman, the video serves to launch a statewide listening tour on the immigration issue.
It shows Gruters during a recent trip to El Paso, Texas checking out the border. Gruters told Florida Politics he was appalled by what he saw.
"To see the old wall, where people at the end could just walk around, it was incredibly disappointing," he said.

But many on the left viewed the new video as hypocritical.
Gruters decries federal immigration action, but was also the sponsor of a so-called 'sanctuary cities' ban many say turns Florida law enforcement into enforcers of those failed policies.
"AFTER they pass a bill that enforces the (broken) immigration system beyond what feds require. AFTER immigrant advocates urged for months to kill the bill," Ida Eskamani, public policy director with the Florida Immigrant Coalition, tweeted.
"Voters will NOT fall for this. You cannot demonize immigrants all session and then pretend you care about our communities."
Gruters, though, said the state legislation in Florida looks to correct problems at the federal level. His listening tour will be done with Cord Byrd, the Neptune Beach Republican who carried the immigration bill in the House.
"We can't deal with federal immigration law at the same level, but the sanctuary cities bill was passed as a result of the failed leadership in Washington D.C.," he said.
In the video, Gruters tries to promote a compassionate message about immigrants themselves, while also maintaining a hard line on border enforcement.
"You can't blame these families that are trying to come over," he said. "We obviously have to have compassion, but at the same time have to do what's right for our country. My top priority is making sure America is safe, because it's all about public safety."
And he said the responses to the video thus far have been overwhelmingly positive.
He also feels the message stands in contrast to that heard at Democratic presidential debates in Miami last week. There, 10 candidates on stage in a night supported providing publicly funded health care to illegal immigrants.
"So many Americans can't afford health care," he said.
"It's one of the expensive things you have to pay for. Not only are Democrats saying they want open borders, they want a system where you can be from anywhere in the world, and if you want open heart surgery, fly to America and we will pay for it."
He said Democratic messaging right now simply aims to pander to the base and alter outcomes of future elections.
Notably, while Gruters slams leadership and the rhetoric "on both sides" for making policy worse, he does not blame President Donald Trump. Gruters co-chaired Trump's Florida election efforts in 2016.
"I'm thankful that Donald Trump in two weeks has done more than Democrats have done in the last 20 years in terms of getting Mexico to help out and stop the migration from South America."
Gruters' chief concern remains on the unchecked people crossing the border—drug traffickers, terrorists and sex traffickers.
And he said the use of children by those claiming asylum is a problem in itself, stating a third of children apprehended aren't related to the adults with whom they travel.