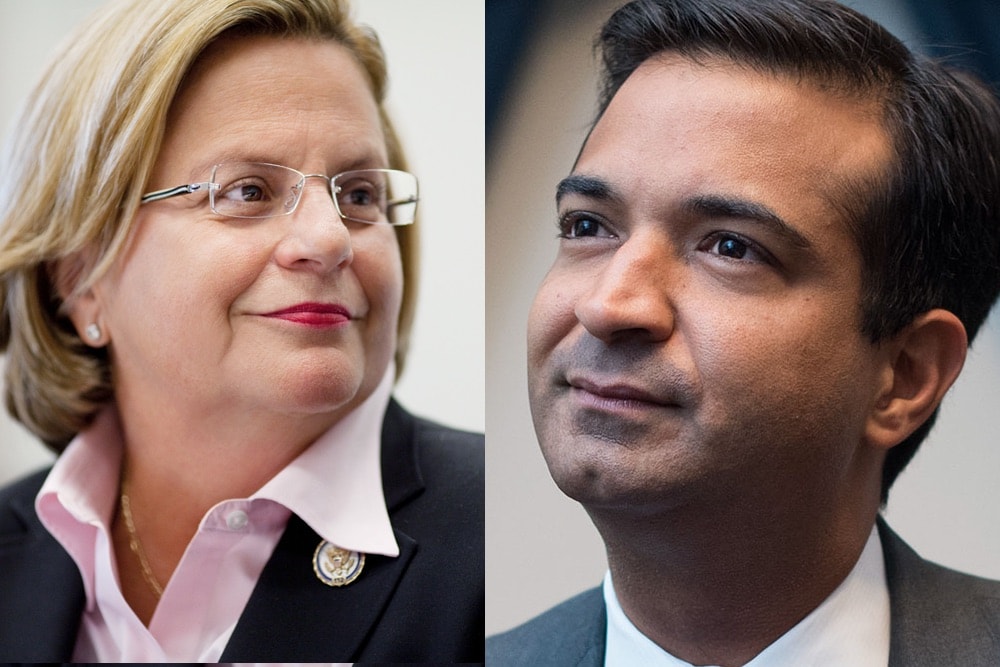 South Florida Republicans among 31 national GOP signatories.
Former U.S. Reps. Ileana Ros-Lehtinen and Carlos Curbelo were among prominent Republicans filing a friend-of-the-court brief demanding LGBTQ job protections.
The brief asks the Supreme Court to rule that the 1964 Civil Rights Act prohibits discrimination regarding sexuality and gender identity.
This particular filing grabbed national attention because of the number of prominent GOP leaders.
All signers served as "officeholders in Republican presidential administrations, as Members of Congress, as members of state legislatures, as officials in political campaigns and political parties, as political candidates, and as advocates, advisors, and activists for various political and social causes."
Led by Ken Mehlman, former Republican National Committee chairman, the group argues anti-discrimination regulations extend to LGBTQ individuals.
"Plain language protects against discrimination based on sexual orientation and transgender status," the brief writes.
Mehlman led the party as former President George W. Bush ran on a platform opposed to same-sex marriage. But the political leader since renounced the anti-LGBTQ rhetoric of the 2000s, and came out as gay in 2010.
Ros-Lehtinen, in contrast, always went against party orthodoxy on LGBTQ issues.
The South Florida Republican became the first Republican member of Congress in 2012 to endorse marriage equality. She voted in 2006 against a failed effort for a constitutional amendment defining marriage as between a man and a woman.
She also campaigning against a 2008 Florida constitutional amendment barring same-sex marriage in Florida. A federal judge ultimately struck that amendment down, and the Supreme Court made marriage quality the law of the land in 2015.
Ros-Lehtinen has also been a vocal champion of transgender rights. During her farewell speech from the House in December, she slammed President Donald Trump's treatment of transgender Americans.
Her son, Rodrigo, is transgender.
Lehtinen served in the U.S. House from 1989 through earlier this year following her retirement. Curbelo served from 2015 and also left the House this year after his defeat by Democrat Debbie Mucarsel-Powell.
During his time in the House, Curbelo also developed a reputation as an LGBTQ ally. The Log Cabin Republicans supported his election efforts.
Notably, both represented seats now held by Democrats; U.S. Rep. Donna Shalala succeeded Ros-Lehtinen. Those two seats flipped in November amid a national blue wave.