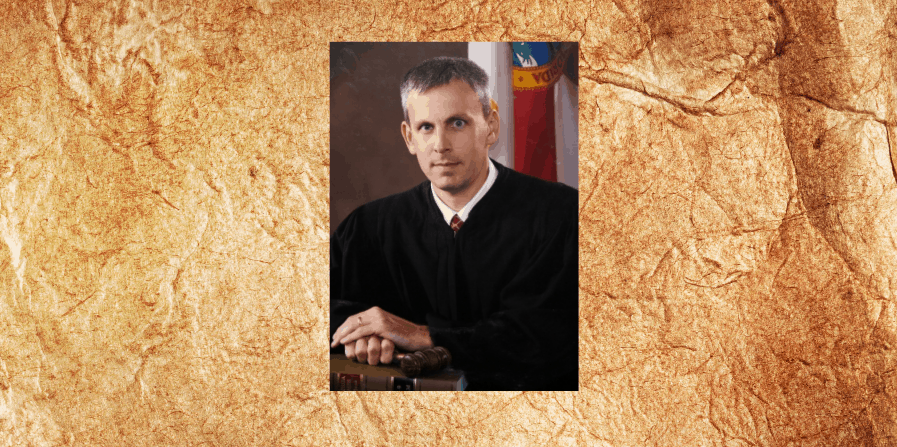 Wetherell joins another former state appellate judge, Allen Winsor, on federal bench.
The U.S. Senate has confirmed a Charlie Crist appointee to the state's 1st District Court of Appeal (DCA) as the next federal trial-level judge for north Florida.
Appellate judge T. Kent Wetherell II on Wednesday was approved 78-15 to be a U.S. District Judge for the Northern District of Florida. He was nominated by President Donald Trump last April.
Wetherell, 48, son of the late Florida State University (FSU) President T.K. Wetherell, had been an administrative law judge since 2002 before then-Gov. Crist named him to the 1st DCA in 2009. Crist was a Republican as governor; he later became a Democrat and is now a congressman representing Pinellas County.
The Northern District, and in particular its Tallahassee division, is often the venue for federal lawsuits against the state, including many election-related matters. Wetherell is expected to sit in Pensacola and replaces Richard Smoak, who moved to semi-retired "senior judge" status at the end of 2015.
Wetherell is now the second judge from the 1st DCA to become a federal judge in north Florida in recent weeks: Allen Winsor was confirmed by the Senate last month. The Northern District of Florida stretches east from Pensacola through Tallahassee and then south to Gainesville.
Wetherell's nomination to the federal judgeship drew less attention than Trump's selection of Winsor, who was confirmed in a 54-44 vote along almost straight party lines. Former Republican Gov. Rick Scott, now a member of the U.S. Senate, appointed Winsor to the 1st District Court of Appeal in 2016.
"Judge Wetherell has served the state of Florida well for two decades and I am confident he will continue to serve honorably as a federal district court judge for the Northern District of Florida," U.S. Sen. Marco Rubio said in a prepared statement Wednesday. "With Judge Wetherell's confirmation, the Senate has now confirmed seven nominees to Florida's federal courts since 2018, ensuring our state's federal judicial system continues to function at the highest level."
The 1st DCA, based in Tallahassee, is considered a high-profile assignment because that court hears appeals from civil cases filed in Leon County circuit court, including those challenging actions taken by the Governor and state government.
For example, Wetherell recently sat on two medical marijuana-related appeals.
In one case, he was on a three-judge panel that overturned a ruling by Tallahassee-based Circuit Judge Karen Gievers, now retired, who approved Tampa strip club mogul Joe Redner's request to grow his own marijuana for juicing purposes. Redner is appealing further to the state Supreme Court.
And Wetherell was on another panel that heard oral argument last month on whether to reverse a preliminary lower court order requiring state Department of Health officials to immediately start registering medical marijuana providers to do business. That panel this week upheld the order and found the state law implementing the 2016 medical marijuana amendment to be unconstitutional.
Wetherell, who received his undergraduate and law degrees from FSU, previously was the state's Deputy Solicitor General in 1999-2002, and was in private practice at Hopping, Green, Sams & Smith in Tallahassee 1995-99.
Wetherell's departure from the 1st DCA means Gov. Ron DeSantis, a Republican, will get to appoint his replacement there.
Most notably, DeSantis already has remade the state's seven-member Supreme Court with three new conservative justices that replaced longtime and liberal-leaning justices who retired in January — the same day he took office.
__
The News Service of Florida contributed to this post.