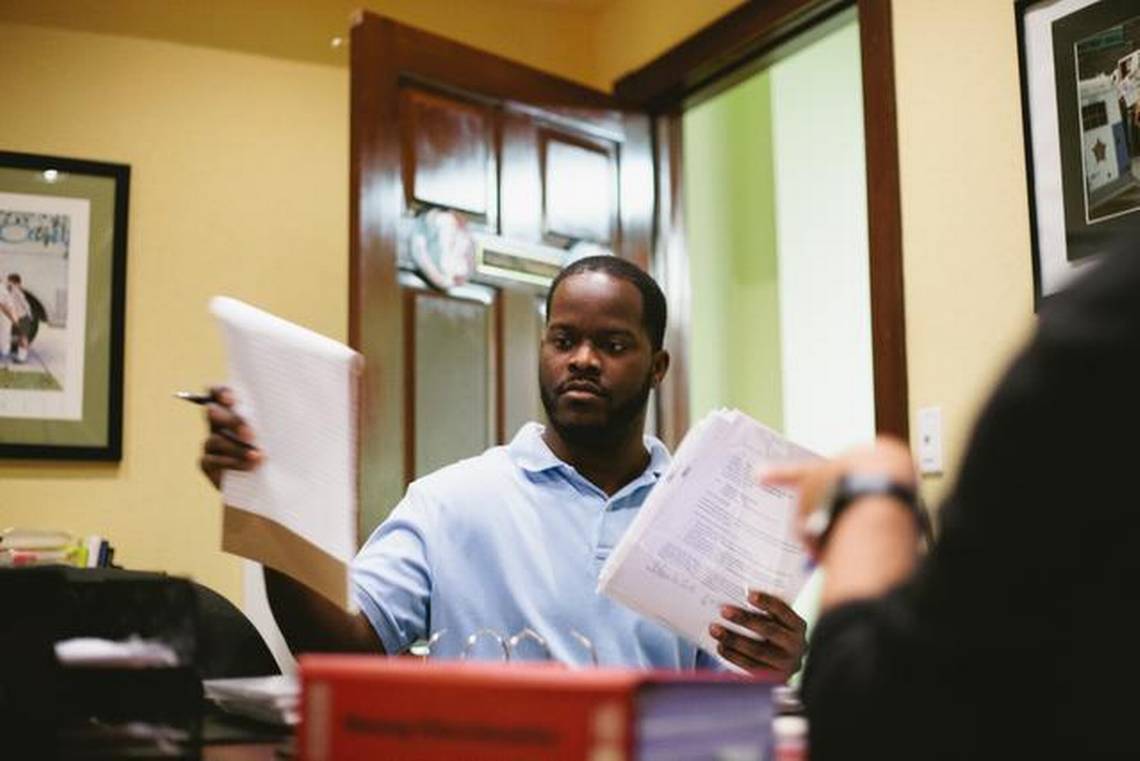 Tisdol is the fourth Democratic candidate to enter the race.
Matthew Tisdol, a former candidate for state House, has opened a campaign account to run for House District 102.
Tisdol becomes the fourth Democratic candidate running to replace Rep. Sharon Pritchett, who is term-limited in 2020. In 2010, Tisdol was defeated in a Democratic primary for House District 104. Tisdol ended that contest in fifth out of five candidates.
He has worked as the testing and investigation coordinator for the Housing Opportunities Project for Excellence, a non-profit aimed at helping people process housing discrimination claims. His work has been profiled by the Miami Herald.
Tisdol also had a brief tenure as the Florida state director for Spread the Vote, a national organization aimed at helping potential voters receive government-issued IDs.
Tisdol fashions himself as a "grassroots" candidate. He said reigning in implementing legislation is a top priority of his. The issue has been a focus in recent months after the state Legislature approved implementing legislation for Amendment 4, which aimed to restore voting rights for ex-felons.
"We want to make sure that, when the people speak on issues, the government doesn't find a way to circumvent that."
"When the people say, 'This is what we would like to see our government do for us,' I don't think it's the government's job to say, 'Well no, here's what you really meant.' " Tisdol said.
The three candidates already in the contest are former Miami Gardens Councilwoman Felicia Robinson, current Miami Gardens Councilman David Williams, Jr., and former Miramar City Commission candidate Dennis Hinds.
Robinson has led the field in fundraising the past two months. The latest fundraising reports, covering the month of June, are due on July 10.
HD 102 spans Broward and Miami-Dade counties, covering parts of Pembroke Pines and Miami Gardens.