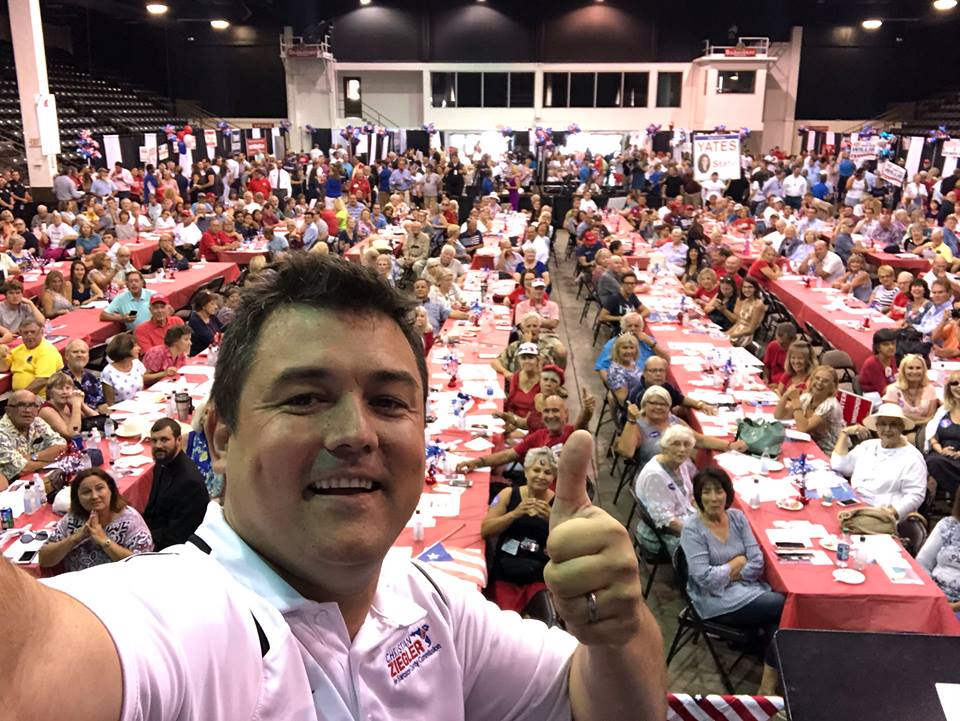 Republican leader says platforms will have huge sway in 2020.
Republican Party of Florida Vice Chair Christian Ziegler will attend a summit on social media at the White House.
The event will take place on July 11, according to an invitation sent to Ziegler.
Ziegler, also the founder of digital marketing firm Microtargeted Media, said it's important to look at the influence of specific platforms.
"Some of these social media platforms have become so big and influential that just a small change in their algorithms can affect the reach of every American's speech, hurt businesses, eliminate views on news sites, dry up revenue from bloggers, and even potentially decide who represents you from the School Board to the White House," Ziegler said.
"With reports that Conservatives are being unfairly targeted, I appreciate the President hosting this summit and look forward to participating."
Ziegler's comments suggest the event could open the possibility of regulating social media platforms censor content.
The administration in May created a portal to collect stories of social media users being suspended, banned, or fraudulently reported.
"SOCIAL MEDIA PLATFORMS should advance FREEDOM OF SPEECH," the site reads.
But the White House has since shut down comments on the portal after receiving thousands of reports of "suspected political bias."
Platforms including Twitter and Facebook have come under fire for shutting down accounts for political activists.
That includes Florida figures on the right, like Laura Loomer and Jacob Engels. It has also impacted figures on the left, like Ed and Brian Krassenstein.
But it has been long-believed in conservative circles that social media giants disproportionately censor content on the right. Many suggest that even when users aren't booted outright, they can face "shadow-banning," limiting the reach of content.
State Sen. Joe Gruters, a Sarasota Republican, filed legislation this year that could have punished platforms for violating free speech rights.
Gruters, like Ziegler, is a long-time Sarasota Republican leader. Ziegler also holds office as a Sarasota County Commissioner.
Gruters served as Florida co-chair of Trump's presidential campaign in 2016. He now serves as chairman of the Republican Party of Florida.