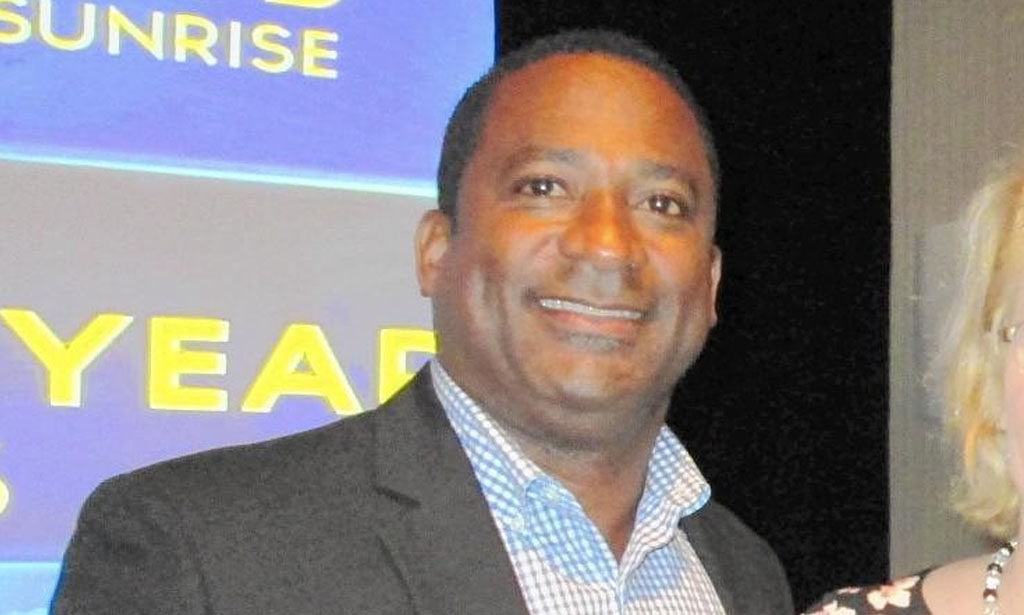 'To act like the Holocaust is a matter of debate ... is just absurd," DeSantis said.
The Palm Beach County high school principal who was removed from his post Monday, amidst outcry over comments found in his email denying the Holocaust, now has declared in a new email that he did not make the controversial statements.
Spanish River High School Principal William Latson's new statements, included in an email sent Monday to the staff and faculty of that school, were provided to Florida Politics, The Palm Beach Post, and perhaps other media on Tuesday.
The Post broke the story last Friday about his written 2018 Holocaust statements, including his declaration to a concerned parent that, "I can't say the Holocaust is a factual historical event." That story led to an outcry, and to public and political calls for Latson's firing. The school district reassigned him Monday to a desk job outside the school.
Florida Gov. Ron DeSantis on Tuesday applauded Latson's removal from the school and expressed incredulity that anyone would question the historical reality of the Holocaust.
Initially, The Palm Beach Post reported on Friday, Latson had acknowledged and apologized for his comments in the 2018 email.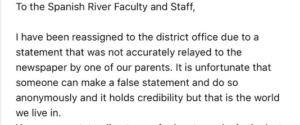 In his email to Spanish River colleagues on Monday, Latson states that he he was reassigned because someone made false statements and a parent had relayed them to the newspaper.
However, The Post's reporting on the topic did not cite something provided by a parent, but rather cited email the newspaper had obtained from the district through records requests. On Tuesday the paper called Latson's new statement denying the email a "false claim".
Florida Politics was not able to reach Latson Tuesday.
Late Tuesday, the School District of Palm Beach County authenticated the Monday email as his. That authentication came about an after the Post said it had independently authenticated the email through multiple sources.
Palm Beach Schools also issued this statement: "Any comments from Principal Latson were made on his own and are not an official district statement." The school district is calling a press conference for Wednesday.
Here's what Latson told his now-former Spanish River colleagues in the Monday email:
"I have been reassigned to the district office due to a statement that was not accurately relayed to the newspaper by one of our patients. It is unfortunate that someone can make a false statement and do so anonymously and it holds credibility but that is the world we live in."
The rest of the new email goes on to praise and encourage the faculty and staff, and to wish his former colleagues well.
Republican state Rep. Randy Fine of Brevard County, who sponsored a state law this past spring making anti-Semitism, including Holocaust denials, illegal in schools, colleges and universities, ripped Latson Tuesday. Fine was one of the first to call for Latson's firing over the weekend.
"I think we can now say that Principal Latson is not only an anti-Semite, but that he is an unrepentant anti-Semite," Fine said Tuesday.
DeSantis, a strong proponent of Fine's HB 741 and a leading supporter of Israel, also weighed in Tuesday on Latson. DeSantis' response came as he celebrated the inauguration of El Al Israel Airlines' flight between Orlando and Tel Aviv, and discussed his big trade trip to Israel in May.
"Look, to act like the Holocaust is a matter of debate, I mean, is just absurd," DeSantis said Tuesday. "And it's really troubling to see that somebody leading an educational institution in our state would actually be writing that down."
DeSantis recalled visiting the Yad Vashem World Holocaust Remembrance Center in Jerusalem.
"Come on, it's just absurd to act like there's some type of debate over what happened. So I commend, I don't know who made the decision to remove, but I think it was appropriate," DeSantis continued.
The Post's earlier reporting on Latson's email included his statement, sent to a parent in 2018, that read, "Not everyone believes the Holocaust happened. And you have your thoughts, but we are a public school and not all of our parents have the same beliefs.
"I can't say the Holocaust is a factual, historical event because I am not in a position to do so as a school district employee," he continued.