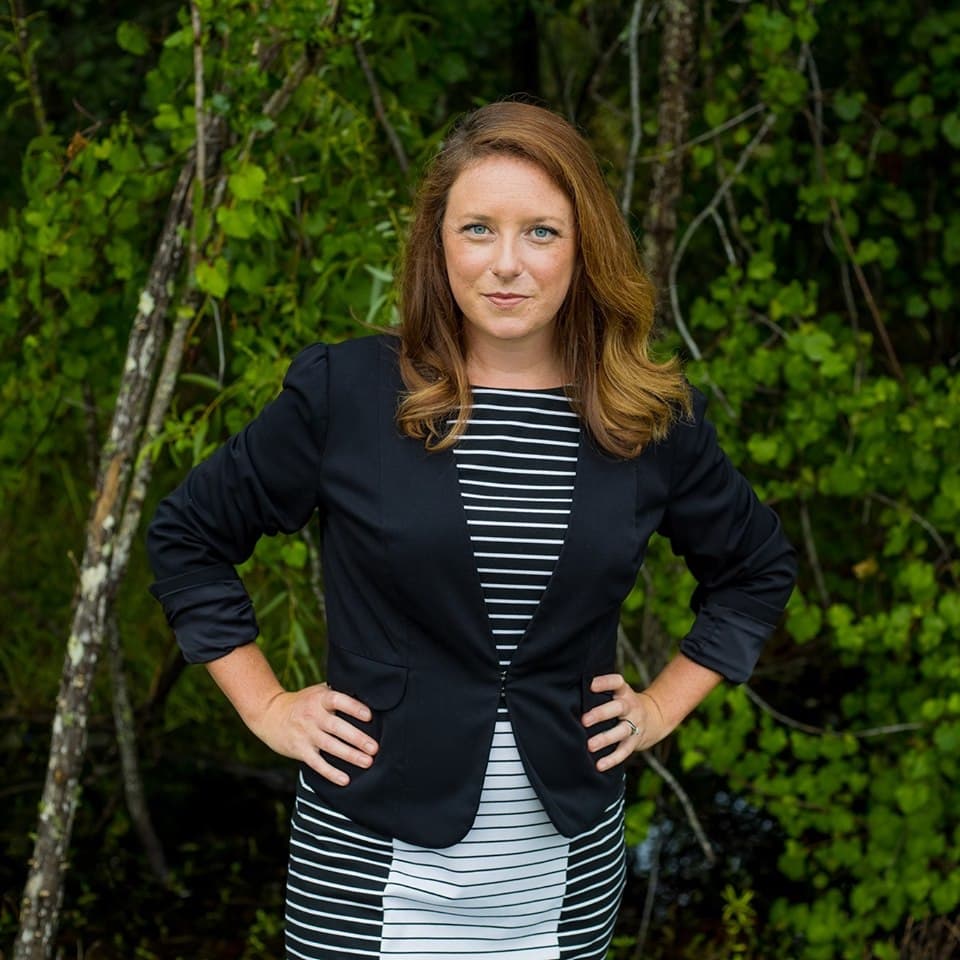 Every Senate seat in 2020 now has at least one candidate running.
Brandon teacher Amanda Linton hopes to educate voters in the Bradenton area on the virtues of voting Democrat.
The educator last week became the first candidate to file in Florida Senate District 21. But she knows it will be a hard battle trying to flip Senate President Bill Galvano's seat blue. Galvano cannot run again because of term limits.
"It's certainly going to be an uphill climb," she said, "but something this community will learn about me is I have a strong work ethic."
Linton enters the race as a first-time candidate. On her Facebook page, she has promoted issues around education and the environment. She adds that equality will also provide a central plank to her campaign.
As Manatee River faces outbreaks of blue-green algae, Linton said state officials need to do more to regulate pollution.
"We really need to get some legislation in place allows us to be out testing the levels of toxicity in water, provide the ends to bring it below those levels, and then holding corporations responsible for polluting those waterways," she said.
While Gov. Ron DeSantis has touted the record spending on restoration and water quality this year, many environmental groups expressed disappointment new regulations failed to advance.
Linton said Florida needs to urgently address impending climate crises, also alluding to sea-level rise.
"The state of Florida is going to feel this more than rest of nation because we are a peninsula," she said.
Of course, education plays a significant role in Linton's campaign.
The educator has worked for the Hillsborough County School District since 2014. She teaches 9th and 10th grade at Strawberry Crest High School in Dover. She plans to continue working there full-time through the campaign, though acknowledged she would have to leave the classroom if elected.
Teaching classes to students learning English as a second language, she knows the challenges facing Florida schools. But she said the state won't attract and retain the best teachers to deal with needs without offering better benefits and salaries.
Instead, the Legislature focused this year on getting guns in classrooms, she said: "Arming teachers is never the answer at all."
She slammed lawmakers for expanding the Guardian program this year, and praised Hillsborough schools for refusing to let teachers carry guns. Manatee schools also decided against implementing such a plan.
On equality, she counts stopping an Alabama-style abortion ban as a fight for women's rights that must be won.
She also said it was important to guarantee workplace equality for LGBTQ+ Floridians.
Linton owns a commercial restaurant equipment business with husband Johnathan. Linton also authored the novel "The Summer Between," published earlier this year.
As for the actual campaign, Linton said she has entered the contest early because she knows it's a long road to winning on Election Day. She wants to use her summer break from teaching to get her campaign going.
She's active with the Hillsborough Democratic Executive Committee.
But she also stressed her involvement in labor groups. That includes the Hillsborough Classroom Teachers Association and Florida Education Association, but also the AFL-CIO.
Notably, Linton's filing means candidates have filed in every Florida Senate seat up for election in 2020.
But while Linton is the first to file in the district, she knows she will face competition. Many Republicans are waiting to see if former state Rep. Jim Boyd, a Bradenton Republican, enters the race.
Regardless, Linton will need intense turnout to flip this district, if that's possible.
The district make-up as of the 2018 elections was 43 percent Republican, 30 percent Democrat. That's roughly the same breakdown in party as in 2016, so it's not showing signs of trending blue.
Moreover, the bulk of the district falls in in different county than where Linton lives.
As of fall of 2018, more than 245,000 of the 364,000-plus voters in the district came from Manatee, with the rest in South Hillsborough. So Linton may be at a geographic disadvantage as well assuming Republicans nominate a candidate from Manatee.
But she's already getting involved with Manatee Democratic leadership, she said, and she plans to boost her name identification ZIP code by ZIP code.
Linton said she has considered running for the office for about six months. Entering another presidential election year, she knew she had to become more involved: "Since 2016, this is something that I have talked about.
"The presidential election that year was a really a gut check for me. It showed me voting is not all we need to be doing. That's not enough to fulfill our civic duty."