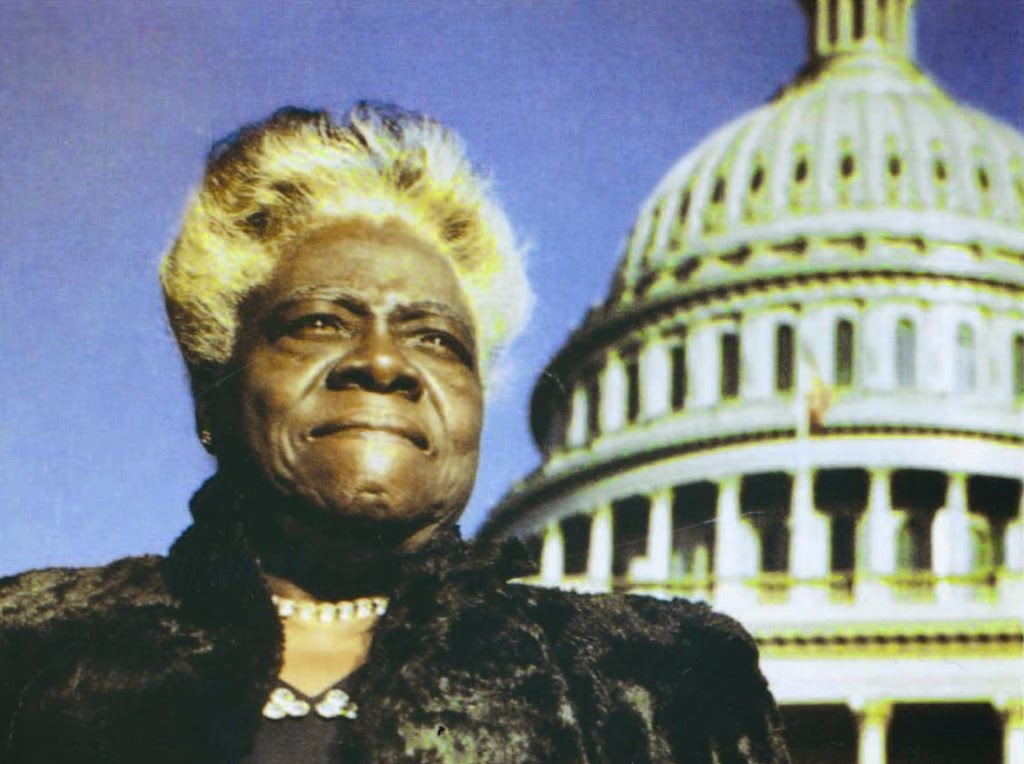 Statue will replace one of Confederate Gen. Edmund Kirby Smith.
Gov. Ron DeSantis called officially for a statue of Mary McCleod Bethune to replace that of Edmund Kirby Smith in the U.S. Capitol.
The Governor sent Florida's formal request for the change on the 144th anniversary of Bethune's birth.
"Dr. Mary McLeod Bethune was an influential educator, leader and civil rights activist who became one of Florida's and our nation's most influential leaders," DeSantis said.
The U.S. Capitol allows each state to commission two statues to stand in the National Statuary Hall.
Florida lawmakers in 2018 approved swapping a statue of Smith, a Confederate general, with Bethune, co-founder of Bethune-Cookman University.
"Dr. McLeod Bethune's statue will represent the best of who we are as Floridians to visitors from around the world in our nation's Capitol," DeSantis said.
"Her legacy endures and will continue to inspire future generations."
The Governor also noted the statue of Bethune will be the first in National Statuary Hall to honor a black American.
The Legislature originally elected to take down the statue of Smith in 2016 amid a national uproar about Confederate symbols.
Florida originally sent the statue of Smith to Washington for display in 1922, roughly 29 years after his death. An official biography of Smith on the U.S. Capitol website mentions his service in the Mexican War and that he resigned from the U.S. Army to join the Confederacy.
He served as chief of staff to General Joseph E. Johnston at Harpers Ferry and helped organize the Army of the Shenandoah. Ultimately, Smith surrendered the last military force of the Confederacy.
His statue will now be sent to the Lake County Historical Museum in Tavares.
Bethune, in contrast, is best known as one of America's most important black educators, according to the National Women's History Museum. A child of slaves, she took advantage of educational opportunities afforded to Southern blacks at the conclusion of the Civil War.
The South Carolina native ultimately moved to Palatka and in 1904 opened a boarding school, the precursor to Bethune-Cookman. During her life, she also fought for women's right to vote.
And in 1936, President Franklin D. Roosevelt named her director of Negro Affairs of the National Youth Administration.
"The truth is Bethune embodies the best of Florida and the fact that an overwhelming majority of state lawmakers thought her accomplishments were worthy enough for this high honor bodes well for a state that is too often maligned for its eccentricities," wrote state Sen. Perry Thurston, Jr., a Broward Democrat, in a Florida Politics guest column last year.
Bethune-Cookman officials also heralded the changing of statues.
"This is an important milestone in the storied legacy of Dr. Mary McLeod Bethune, whose influence and ability to convene individuals for the common good across racial and political lines made her an asset to the City of Daytona Beach and the nation, at large, as she advised U.S. Presidents Calvin Coolidge, Herbert Hoover and Franklin D. Roosevelt," said Dr. Clifford Porter, Bethune-Cookman University Vice President of Advancement.
State leaders agreed.
"I would like to thank Governor DeSantis for taking action today to move this process forward," said Florida Secretary of State Laurel M. Lee.
"Dr. Mary McLeod Bethune was an accomplished Floridian whose efforts as an educator and civil rights activist made her one of our nation's most notable figures. The Department of State looks forward to facilitating the process of placing a statue of Dr. Mary McLeod Bethune in National Statuary Hall."
The new statue is slated to be complete in 2020.
Florida's other statue honors John Gorrie, inventor of air conditioning.