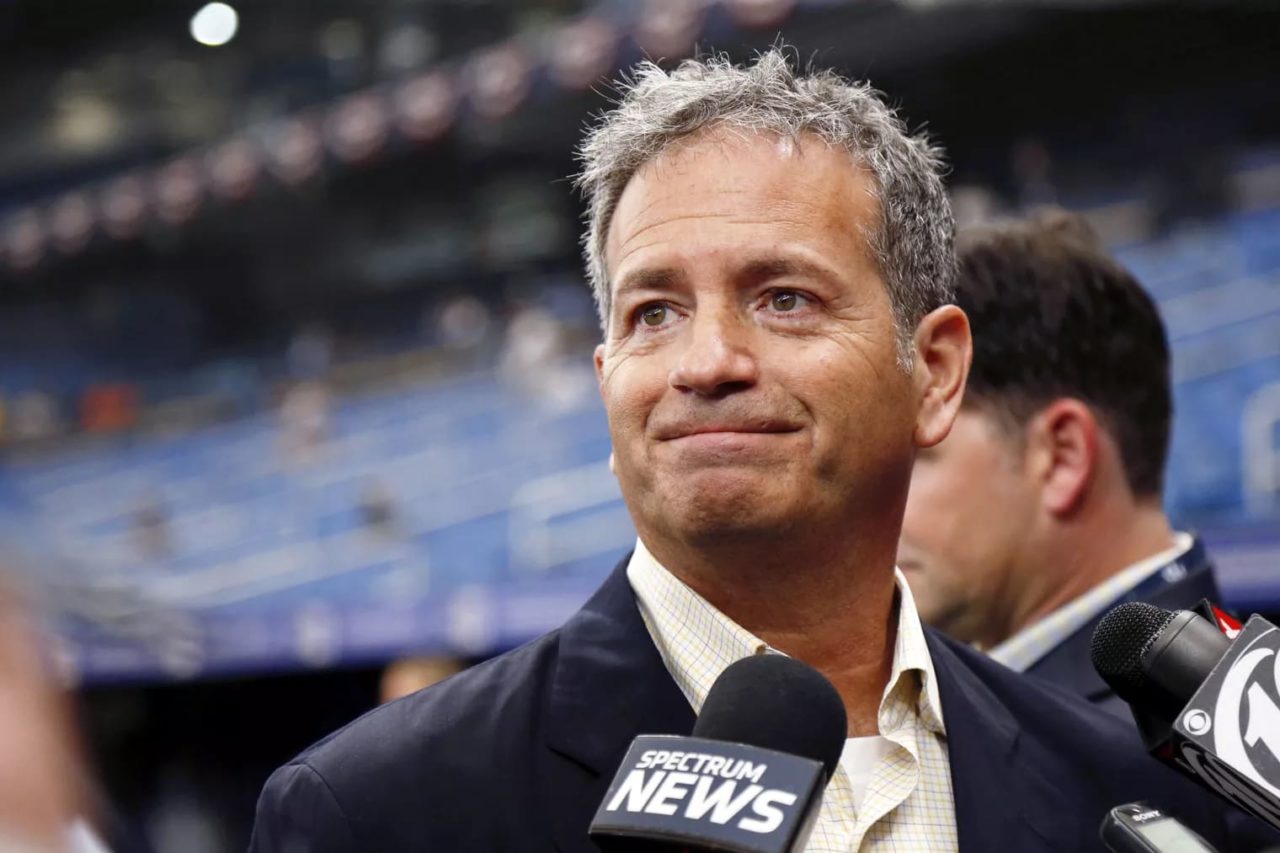 Despite his denials, Stu Sternberg is focused on real estate and development
I cringe every time I hear baseball fans, sportstalk hosts, and the Twitterverse argue over which long-term stadium location will draw the greatest number of fans through the Rays' turnstiles.
In fact, it has been 10 years of cringing (as the wrinkles in my forehead will attest), as Tampa Bay fans — and now those in Montreal, too — spend most of their time arguing about attendance, with very little discussion about what really matters to Rays principal owner Stu Sternberg: revenues.
Yes, attendance is related to revenues, but it's really just one piece of the puzzle.  And the future of the Rays franchise is much more likely to be determined by real estate than by butts in seats.
Ancillary development has become the new pro sports business model: from the Red Sox taking over streets and businesses outside Fenway Park nearly 20 years ago to Jeff Vinik using the Lightning as a loss leader to build a real estate empire in downtown Tampa.
Look at how the Braves have built two new ballparks (regular season and spring training) in unlikely places, where they've been able to take advantage of major development deals to create brand new neighborhoods around their stadiums. That creates a district where the profits outside the stadium can dwarf those made on the inside.
In a 2017 interview, Rays President Brian Auld said "we aren't looking to subsidize our baseball team with development projects."
But Auld was not being honest, as a public records request to the Tampa Sports Authority revealed the team commissioned a study on real estate opportunities in Ybor City.
In fact, a 10News WTSP investigation exposed the Rays had been working with private developers, as well as County Commissioner Ken Hagan, for years to assemble a ballpark district in Ybor City.
I also reported last year how the team might make more money simply by staying at Tropicana Field than by building a new Tampa ballpark, even if attendance in St. Petersburg continues to fall. That's because the Rays stand to collect 50 percent of all redevelopment revenues from the Trop's oversized parking lot — possibly hundreds of millions of dollars — for as long as they remain in St. Pete.
How much is Sternberg's mind on that money and that money on his mind?
When I asked him last year if he would give up the redevelopment rights if the team was successful in leaving the Trop before 2027, he signaled he was not ready to honor that part of his contract.
That's why St. Petersburg Mayor Rick Kriseman currently finds himself in a bind, unable to move forward with Trop redevelopment until he gets straight answers and cooperation from the Rays.
So, the next time you see headlines about the Rays scouting out stadium locations, recognize it's more about real estate than attendance.
And the next time you see Sternberg and Kriseman firing shots across the bow, recognize it's more about leverage on real estate rights than it is about where the Rays will be playing in 2028.