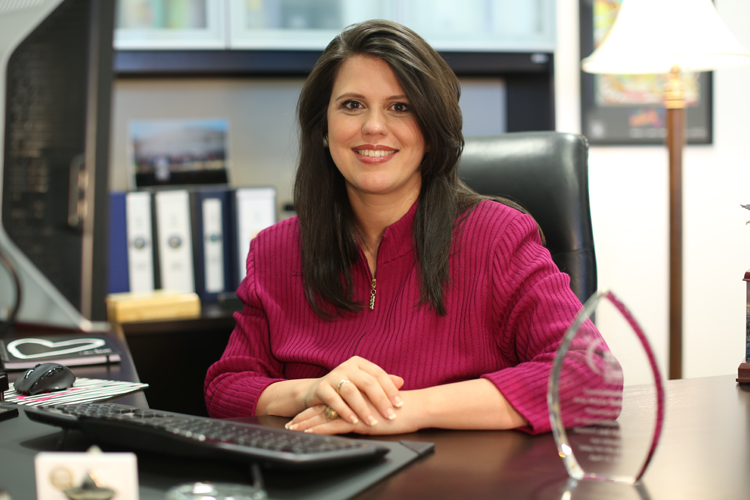 The seat is expected to be heavily contested in 2020.
Rep. Ana Maria Rodriguez has made it official: She has decided to officially enter the race to replace term-limited Sen. Anitere Flores in Senate District 39.
As first reported in Sunburn in early June, Rodriguez confirmed she was considering a run for the open seat. Rodriguez had reportedly been pushed to enter the race by Sen. Wilton Simpson — who will be the next Senate President should Republicans retain their majority next November.
"I am humbled to announce my candidacy for Florida Senate District 39," Rodriguez said in a statement Thursday.
"My family and I are ready to embark on what we know will be a hard-fought race, and we believe our message will resonate with residents of SD 39."
The seat is expected to be heavily contested in 2020, prompting GOP leaders to ensure they field a strong candidate.
So far, two other candidates have entered on the GOP side — Angie Chirino, a singer and former congressional candidate, and lawyer Alexandria Suarez.
Suarez topped the field in fundraising in June. But she still trails the fundraising leader in the contest — Pinecrest Vice Mayor Anna Hochkammer.
Hochkammer, a Democrat, has more than $126,000 on hand as she attempts to wrest the seat from Republicans. She issued a statement Thursday upon news Rodriguez was entering the race.
"The voters of District 39 will have a clear contrast next November now that Republican Ana Rodríguez has filed to run in this race. While she has to spend the next 18 months defending her disastrous and reckless votes from this past legislative session, which included arming teachers with weapons and denying our immigrant families a voice, I will share my vision and commitments for a more prosperous and inclusive future," Hochkammer said.
"I believe in arming teachers with better salaries and our children with an inspiring future that makes them proud to learn and work hard. As a former teacher, and mom of three amazing daughters, I am ready and energized for the journey ahead, and welcome my opponent to the race."
SD 39 covers Monroe County and part of Miami-Dade County.
Rodriguez is attempting to make a move to the Senate while still just a freshman in the Florida House. But leadership appears to have confidence in her chances to hold the Senate seat.
In 2018, Rodriguez narrowly edged Democrat Javier Estevez in a competitive HD 105 race, defeating him by less than one percentage point.