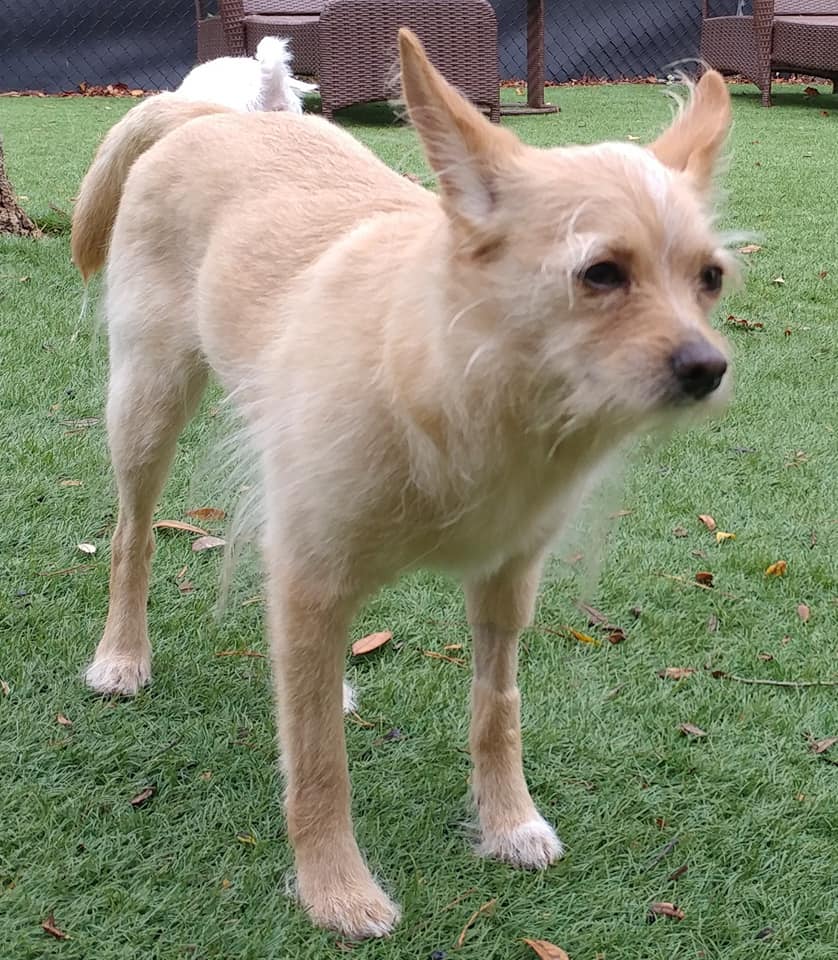 Owners say opponents to the sanctuary lied about its impacts.
Proprietors of a nonprofit organization that rescues small dogs that are sick, can no longer be cared for by their owners or that are at risk of euthanization at shelters are suing Pinellas County after it was forced to shut down earlier this year.
In a lawsuit filed July 5, owners of Canine Estates Inc., a nonprofit organization, said the county wrongly forced them to close its dog sanctuary located at a Palm Harbor Property iconic for its large lots and rural feel in an otherwise dense area.
Jayne Sidwell filed the lawsuit. She owns the nonprofit along with her sisters, Sybil Freeman and B­arbara Erskine. 
Since late last year, the sisters and Sidwell's husband, Greg Sidwell, have been working with the county to appease neighbors' concerns about what they deemed an improper "commercial" use of the property. 
During a Pinellas County Commission meeting last November, several residents spoke against Canine Estates arguing property owners were keeping dozens of dogs on the property that caused noise disturbances by barking day and night, increased traffic along otherwise quiet neighborhood roads and leaked waste into nearby water sources, among other complaints. 
The homeowner who led efforts to shutter Canine Estates, Andrea Brown, complained she had to spend $30,000 for noise-proof windows to block out the sound. 
In her lawsuit, Sidwell claims the property met conditions agreed to with the city to remain open, and those neighbor complaints were rife with outright lies. 
The lawsuit claims the property's R-A zoning allows "agricultural activities, personal use" and the "utilization of land to … feed, breed, and manage livestock, poultry, honeybees, or their produce; dairy products; or any other agricultural or horticultural activity that is for personal use."
Neither the LDC, Alderman Overlay, Comprehensive Plan nor any other County regulation limits the number of pets or dogs a property owner can keep on their property, the lawsuit claims.
Further, the Sidwell's moved any business activities off the property. They own an office off-site, and all adoption activities occur there. That, the lawsuit contends, squashes the argument that owners are conducting a commercial business in a residential home. 
At the time complaints began to roll in, no one lived on the property, which also caused issues. Since then though, the lawsuit says Freeman has moved into the property. She and two volunteers who come to the home during the day, allow the dogs to go outside during the day, but bring them in at night where they all sleep in individual crates. 
Any waste from the animals is collected as it is created and disposed of in trash bins. Cleaning products used to clean waste from the astroturf installed in a dog play area are environmentally safe and nontoxic, the lawsuit says. 
Sidwell also limited the number of dogs on site to 25 and dogs cannot be more than 25. Canine Estates typically rescues breeds like Chihuahua, Dachshund and Maltese. 
The lawsuit claims opposition to their rescue organization is overinflated. The group collected 378 letters in support as well as more than 5,100 petition signatures while opponents collected just 12 letters and 75 petition signatures. 
Sidwell is asking a judge to overturn the county's order that the sanctuary close.