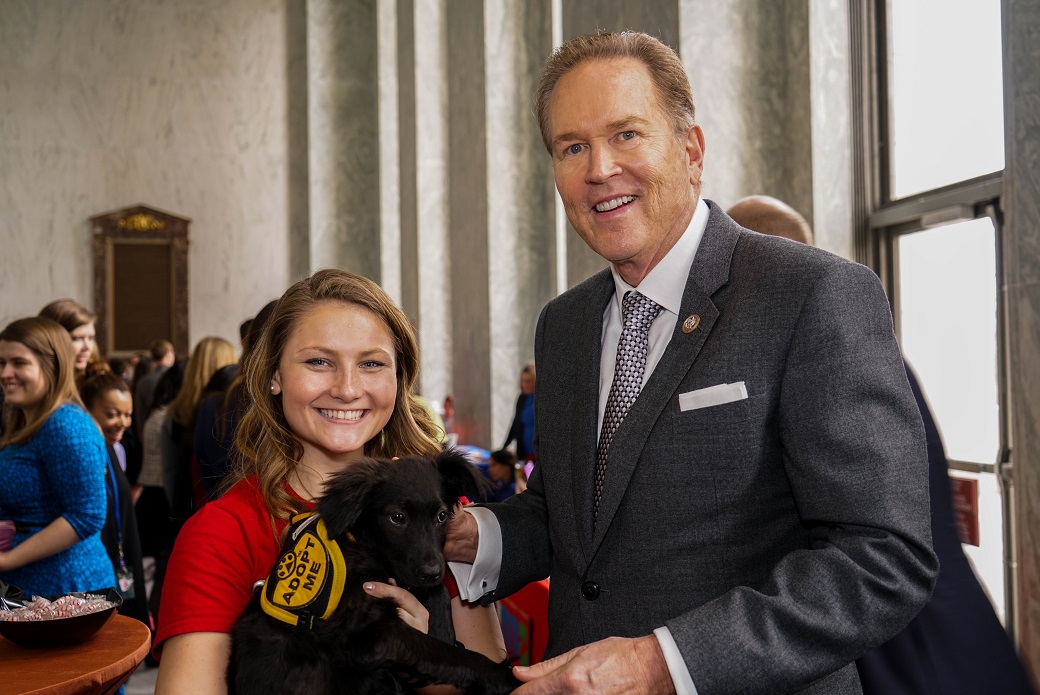 Sarasota Republican spent $4M-plus in last campaign.
U.S. Rep. Vern Buchanan announced he has $1 million in his warchest.
"I'm humbled by such a strong show of support so early in the campaign," the Sarasota Republican said. "People are responding to my positive agenda to keep the economy strong, secure the border, protect veterans' benefits and safeguard Social Security and Medicare."
Buchanan, co-chair of Florida's Congressional Delegation, announced the totals days ahead of the deadline for second quarter financial reports.
Republicans hope the funds offer a show of strength for Buchanan, who spent $4.3 million in 2018 fending off a challenge from Democrat David Shapiro.
Buchanan will post $372,000 in the second quarter of 2019, bringing his total for the cycle up to $1,017,563.
The fresh million during an off-year go a long way toward replenishing that amount.
Buchanan ultimately bested Shapiro in November by 10 percent. The landslide came despite Buchanan being one of the most heavily targeted Congressional incumbents in Florida.
In February, the Democratic Congressional Campaign Committee put Buchanan on its "2020 Republican Retirement Watch List."
Of course, Buchanan has already announced he's seeking reelection, and the million-take in the second quarter shows he's taking the race seriously.
The six-term representative credited broad support to his leadership on environmental and animal rights. He's fought in Washington for red tide funding. He's also long fought offshore oil drilling, and this year led a letter on demanding safety regulations remain on rigs.
He's also maintained a strong reputation for years with the Humane Society, which has supported his candidacy in the past.
But he's also maintained a strong conservative record on business issues, and has played a significant role in trade talks.
As he gears for reelection in 2020, Buchanan noted he had seven bills signed into law during the last Congressional session, including five in 2018 alone.
Whether he's so successful passing bills now that Democrats control the House remains to be seen. But Democrats have not mustered much interest in potential candidates.
Buchanan remains the only candidate in Florida's 16th Congressional District for the 2020 cycle. No other candidates have filed with the Florida Division of Elections either.
Shapiro ended the 2018 cycle with just over $2,200 in cash on hand. There's little talk in Southwest Florida of a fresh challenge against Buchanan.