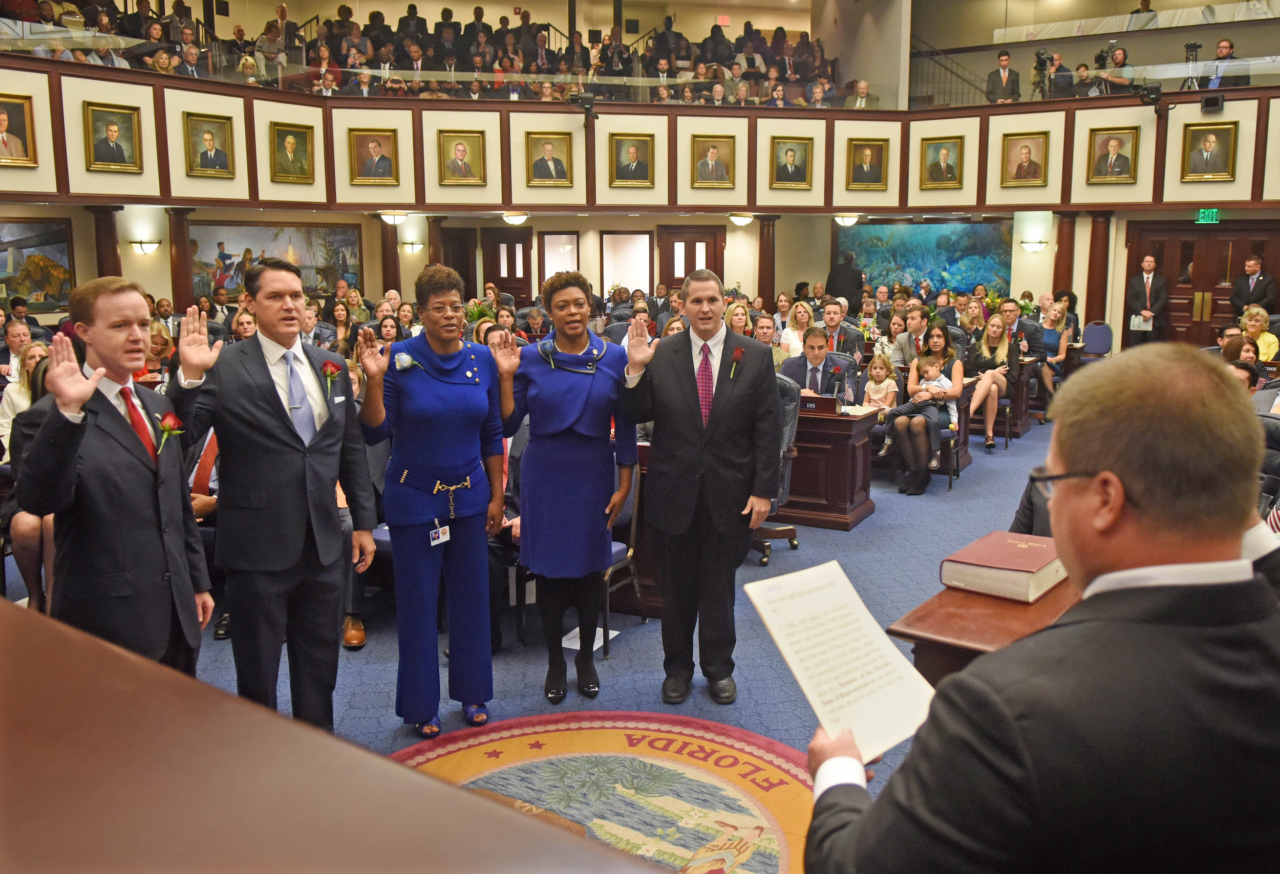 Safe seat incumbents mostly skipped June fundraising.
For most of Duval County's House members, June was a month where the checkbooks stayed closed.
Many candidates and committees were dormant.
Raising no money at all: HD 11 Republican Cord Byrd, who has roughly $3,000 in his campaign account and nearly $12,000 more parked in his 1845 political committee. Byrd survived primary and general election battles in 2018, in his majority Republican districts.
HD 12 Republican Clay Yarborough likewise raised nothing, and retains $33,000 in hard money. In a plurality Republican district, Yarborough beat a Democrat last year.
HD 13 Democrat Tracie Davis raised just $1,000, giving her just over $19,000 on hand. She ultimately was unchallenged in 2018.
HD 14 Democrat Kim Daniels has not opened a campaign account. She survived a primary challenge in 2018, but the Republican-friendly evangelist faced no GOP opposition in her heavily-Democratic district.
HD 15 Republican Wyman Duggan raised nothing, and he has $10,000 on hand. His political committee has an additional $9,000, again with no June fundraising. Duggan faced a crowded 2018 primary and then a very expensive race in what is a swing district with a Republican lean in performance.
There was one outlier among Duval House members.
State Rep. Jason Fischer, a second-term Republican representing a swath of Jacksonville's Southside and Mandarin areas, banked big in June fundraising, raising over $37,000 between his campaign and political committee accounts.
The principal action was on the committee level. Conservative Solutions for Jacksonville brought in over $30,000, pushing it close to $45,000 on hand, in addition to roughly $30,000 in hard money.
Beyond Duval, fundraising also was sluggish for House incumbents with 2020 reelection campaigns.
St. Johns County Rep. Cyndi Stevenson raised $2,000, though likelihood of a credible challenge to her is nil. She has roughly $40,000 banked.
Rep. Bobby Payne, who represents southern Clay County in addition to Bradford and Putnam, took the month off, and is in the same boat as Stevenson: a $40,000 nest egg in a safe seat.
There will be one open seat in 2020: the Clay County spot currently held by Rep. Travis Cummings.
Orange Park lawyer Sam Garrison, law partners with Sen. Rob Bradley, is the establishment pick. But even he raised just $5,800, though that puts him just over $100,000 on hand.