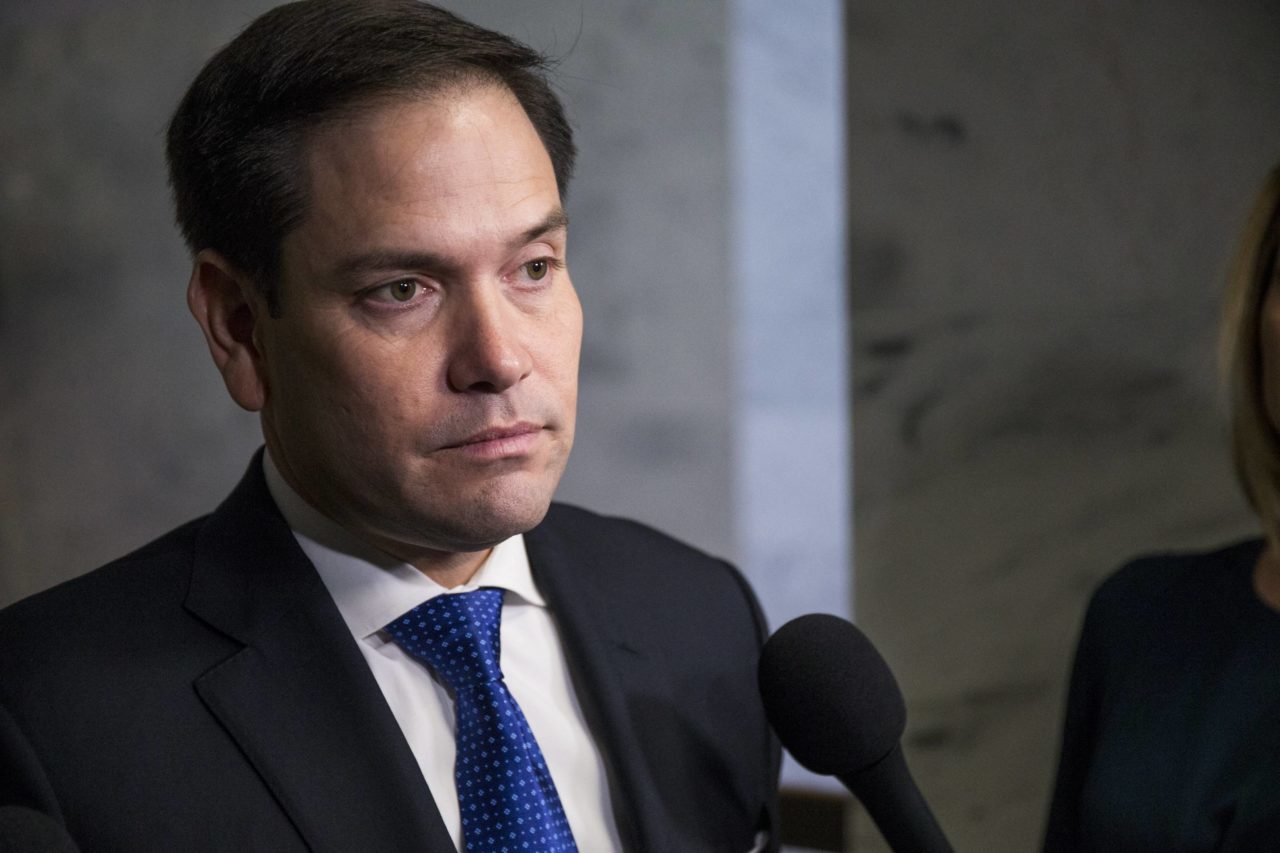 Choosing to sit idly by while the President demeans congresswomen whose stories are reminiscent of his own is cowardly.
Remember how in my previous postcard I wrote that I would be disconnecting (for the most part) from political social media while on vacation?
Well … that lasted a wonderful two days.
Thanks, Donald Trump.
Defiant in the face of widespread criticism, Trump renewed his belligerent call for four Democratic congresswomen of color to get out of the U.S. "right now," cementing his position as the most willing U.S. leader in generations to stoke the discord that helped send him to the White House.
"It doesn't concern me because many people agree with me," Trump said at the White House. "A lot of people love it, by the way."
There was near-unanimous condemnation from Democrats for Trump's comments and a rumble of discontent from a subset of Republicans — but notably not from the party's congressional leaders.
Nor Florida's Marco Rubio.
Rubio's silence is par for the course in the Trump era, but on this occasion, it is deafening.
Rubio is the child of Cuban immigrants. His father was a bartender. His mother was a housekeeper. They lived, as Rubio himself puts it, the American dream.
This isn't a secret. It's something he reminds us of often. 
Choosing to sit idly by while the President demeans congresswomen whose stories are reminiscent of his own is cowardly.
As a member of the U.S. Senate, he is one of the most powerful elected leaders in the country. The nearly 22 million people he represents — many of them immigrants — should expect more from him.
Unfortunately, Rubio has done nothing to convince Floridians he's better than that.
In addition to his silence on Trump's tirade, Rubio is a longtime friend of Alexander Acosta, who last week resigned as labor secretary in disgrace.
Instead of calling on Acosta to resign, Rubio sat on the fence, saying he should if the Department of Justice found misconduct in the sweetheart deal the former U.S. Attorney gave to Jeffrey Epstein — a registered sex offender who is now facing sex-trafficking charges — that "those responsible should face consequences."
I'm all for giving someone the benefit of the doubt. But anyone who read the Miami Herald's excellent reporting on that 2008 plea deal should be angry. Angry enough to call for Acosta's job at the very least.
And then there's his full-throated defense of Trump after it was reported he was losing interest in Venezuelan opposition leader Juan Guaidó.
He didn't just push back. Instead, he trotted out some of the President's greatest hits, saying the report was "fake news" and threatening to name the leakers publicly.
I strongly support Rubio's objectives in Venezuela, but America's increasingly disappointing foreign policy there is just another example of Rubio's down-streak.
You almost have to wonder if these kinds of losses continue to rack up for Rubio what kind of position he will be when he's up for reelection in 2022. If Trump is reelected, history suggests members of the president's party will suffer at the midterm ballot box. On the other hand, If Trump is swept from office, will voters be looking to punish those who sat idly by as the president did his worst?
Either way, with Florida Democrats like Nikki Fried or Stephanie Murphy — or dare I say Charlie Crist looking to avenge 2010 — possibly running against him in 2022, Rubio needs to do more to show he speaks for all Floridians, not just those who support the president.