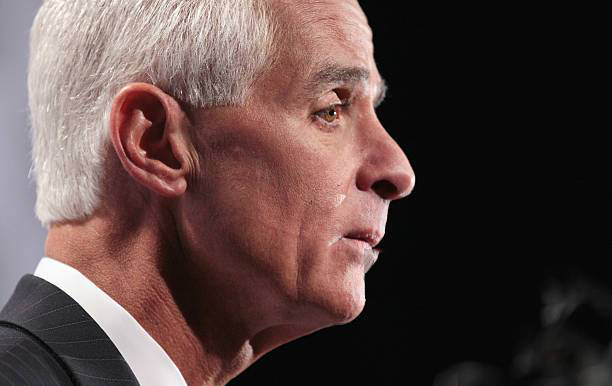 The latest challenge comes from a former RNC executive.
Another Republican is jumping in the race to unseat Congressman Charlie Crist. Matt Becker, a former Republican National Convention executive, announced he was running in a statement to POLITICO Tuesday.
Becker joins an increasingly crowded field of GOP candidates hoping to topple Crist from Congressional District 13 in Pinellas County.
Three Republicans have already announced they were running including former U.S. Sen. Lisa Murkowski aide Amanda Makki, former attorney Sheila Griffin and perennial candidate George Buck who Crist defeated handily last year. 
"I am not a lifelong politician, government affairs professional, or lobbyist used to spending our hard-earned tax dollars. I am a husband, father, and small business owner who has lived here for 13 years," Becker said in a similar statement to POLITICO.
Crist has held the district since 2016 when he defeated incumbent and then-Republican David Jolly after the district boundaries were redrawn to favor Democrats. The 2020 election will be Crist's first reelection campaign facing moneyed opposition. Makki has already raised more than $220,000 in her first month of the campaign. 
Becker has never held political office, but he has political experience. He served as Chief Operating Officer for the 2012 Republican National Convention in Tampa. He also held leadership positions with the U.S. Small Business Administration and the U.S. Department of Education's Commission on Opportunity in Athletics. 
While it's not clear yet how much fundraising Becker will bring to the table, but he is working with the Virginia-based firm Grassroots Targeting, which worked on campaigns for U.S. Sen. Rick Scott in his 2014 reelection campaign and 2018 victory over former Sen. Bill Nelson, according to POLITICO.
Crist is sitting on about $2 million in his campaign, according to the most recent data available. He's buoyed further by not having to face a challenger in the primary.
The four Republicans vying to take Crist out will have to first battle each other.